Mystery illness killing songbirds in droves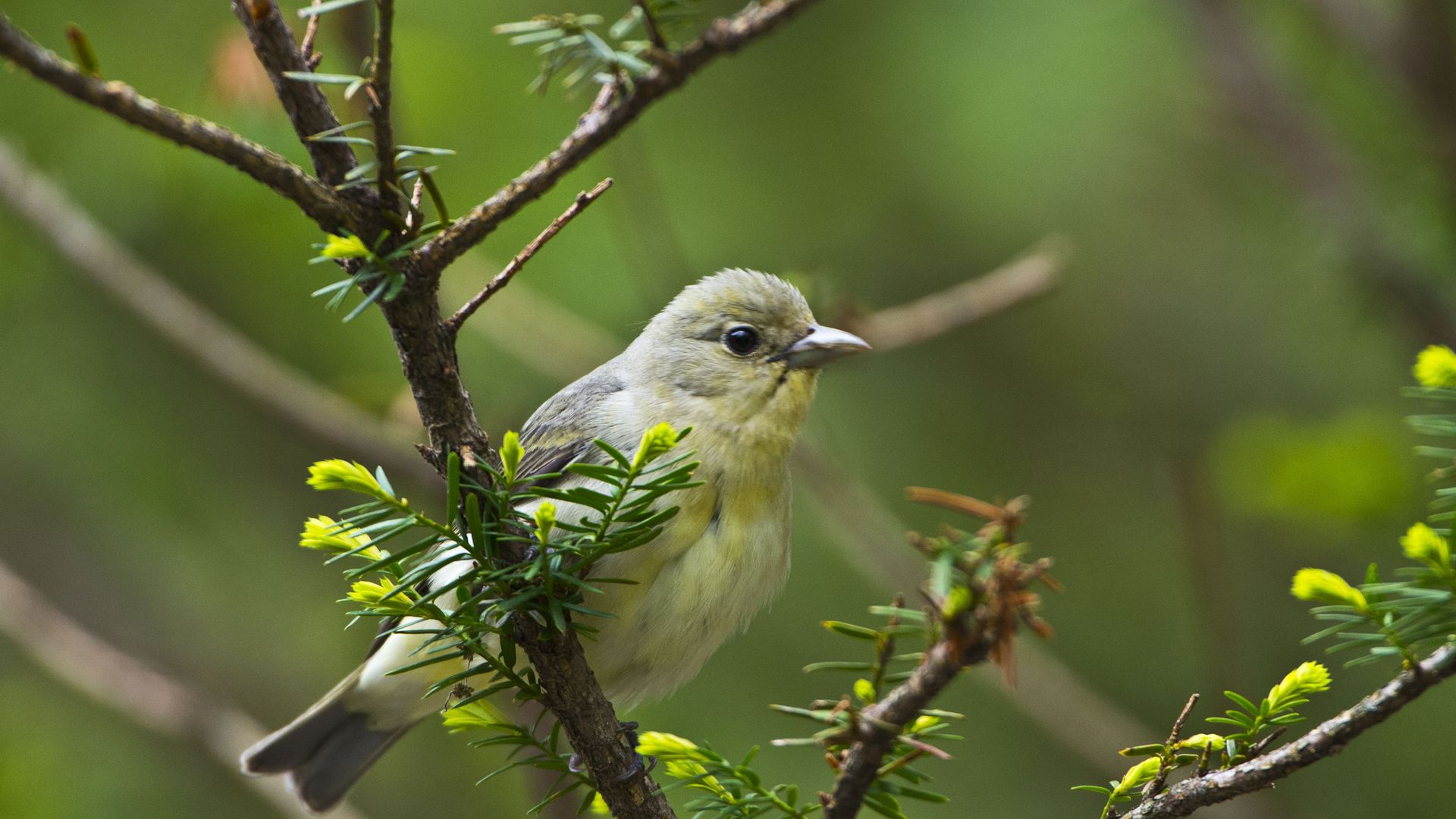 Federal and state wildlife officials in the Mid-Atlantic are asking people to not feed birds and provide water in bird baths after dozens of reports of mysterious songbird deaths, per NPR.
Driving the news: Reports of increased bird deaths started emerging in the Washington, D.C. area in late May. Wildlife agencies throughout the Mid-Atlantic, the Southeast and Midwest are now receiving similar reports, according to NPR.
Experts are not sure what is causing the illness in birds, which includes symptoms of lethargy and closed, often swollen eyes.
"To date all of the findings have either been inconsistent or inconclusive," Lisa Murphy, associate professor of Toxicology at the University of Pennsylvania School of Veterinary Medicine, told NPR.
What they're saying: "We did see really large numbers of grackles and blue jays, in particular, and they were all younger," Belinda Burwell, a veterinarian who founded the group Wildlife Veterinary Care in Virginia, told NPR.
"I think what's especially challenging about this is that it's not localized ... to one specific geographic area [and] it's not localized to one particular bird species," Murphy said.
Go deeper