Peering into Volvo's future electric vehicles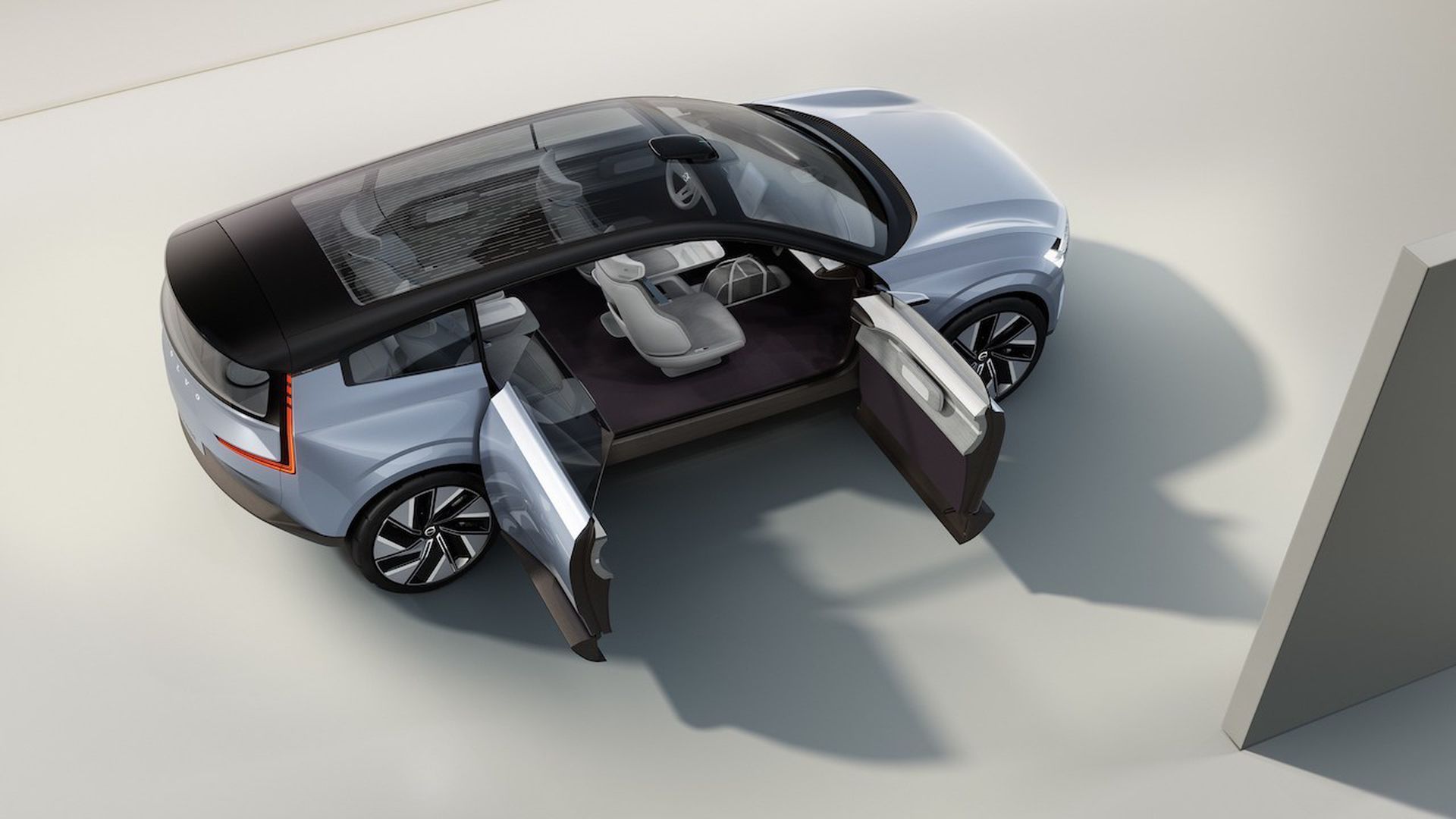 The above image is what Volvo calls its "Concept Recharge," which is a very rough look at their future EV designs.
Why it matters: The company recently said it will sell only electric cars by 2030.
While its first generation of EVs are battery models of their internal combustion line, cars designed as EVs from the get-go — as previewed via "Concept Recharge" — will enable more interior room, Volvo said.
Removing the engine and adding a battery pack under the floor enables extended wheelbases and other design features that create more space, the company notes.
What's next: "Henrik Green, chief technology officer at Volvo, said it was likely that a 'version' of the Concept Recharge could become reality within the next three years — excluding the dramatic suicide doors, unfortunately," The Verge reports.
Go deeper