Newsom urges people to "believe your own damn eyes" on climate science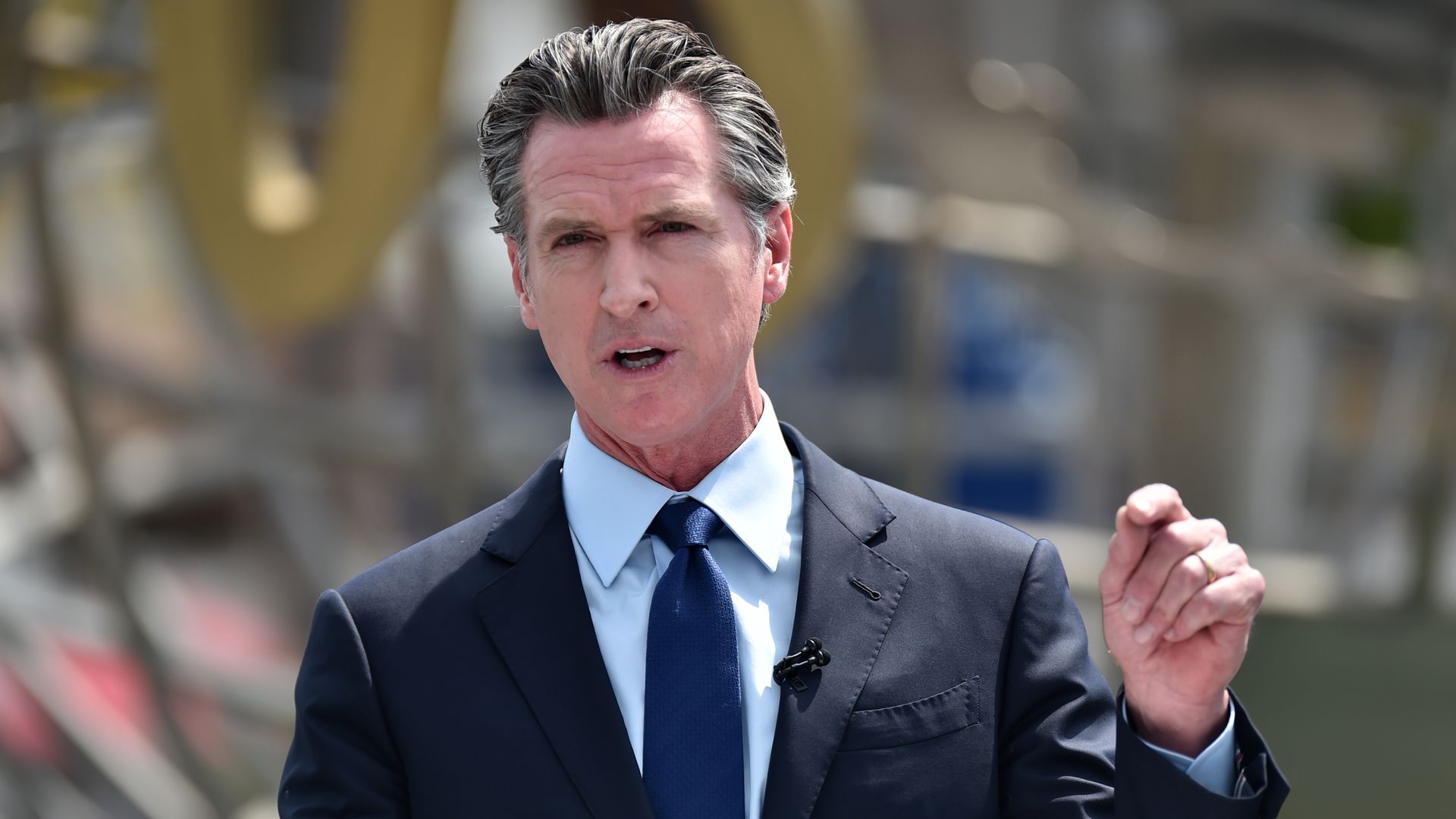 California Gov. Gavin Newsom (D) urged people to "believe your own damn eyes" when it comes to climate science, during remarks on Wednesday after meeting with President Joe Biden, Vice President Kamala Harris and other administration officials to discuss the threat of wildfires on the West Coast.
Driving the news: Wildfire season has started early because of the severe drought and record-breaking heat wave affecting the Pacific Northwest. In California, the Lava Fire grew to nearly 18,000 acres overnight and is continuing to spread.
What he's saying: "I should just say this with due respect to those that don't believe in science, you got to believe your own damn eyes, observe the evidence," Newsom said.
"There's no Republican thermometer, no Democratic thermometer. These realities are here with us today. So Madam Vice President, across the board we can't just double down, that's like the old stale rhetoric," he added.
"We have to have a sense of intentionality and responsibility to radically change our vegetation forest management policies, our suppression policies, our pre-positioning policies."
Newsom compared the Biden administration with his predecessor, saying his relationship with former President Trump "was more like sparring partners, not working partners."
The governor recalled debating "raking policies" with Trump, which the former president previously suggested could prevent wildfires.
Go deeper:
Go deeper