Environmental groups sue over management of reservoir in Tampa Bay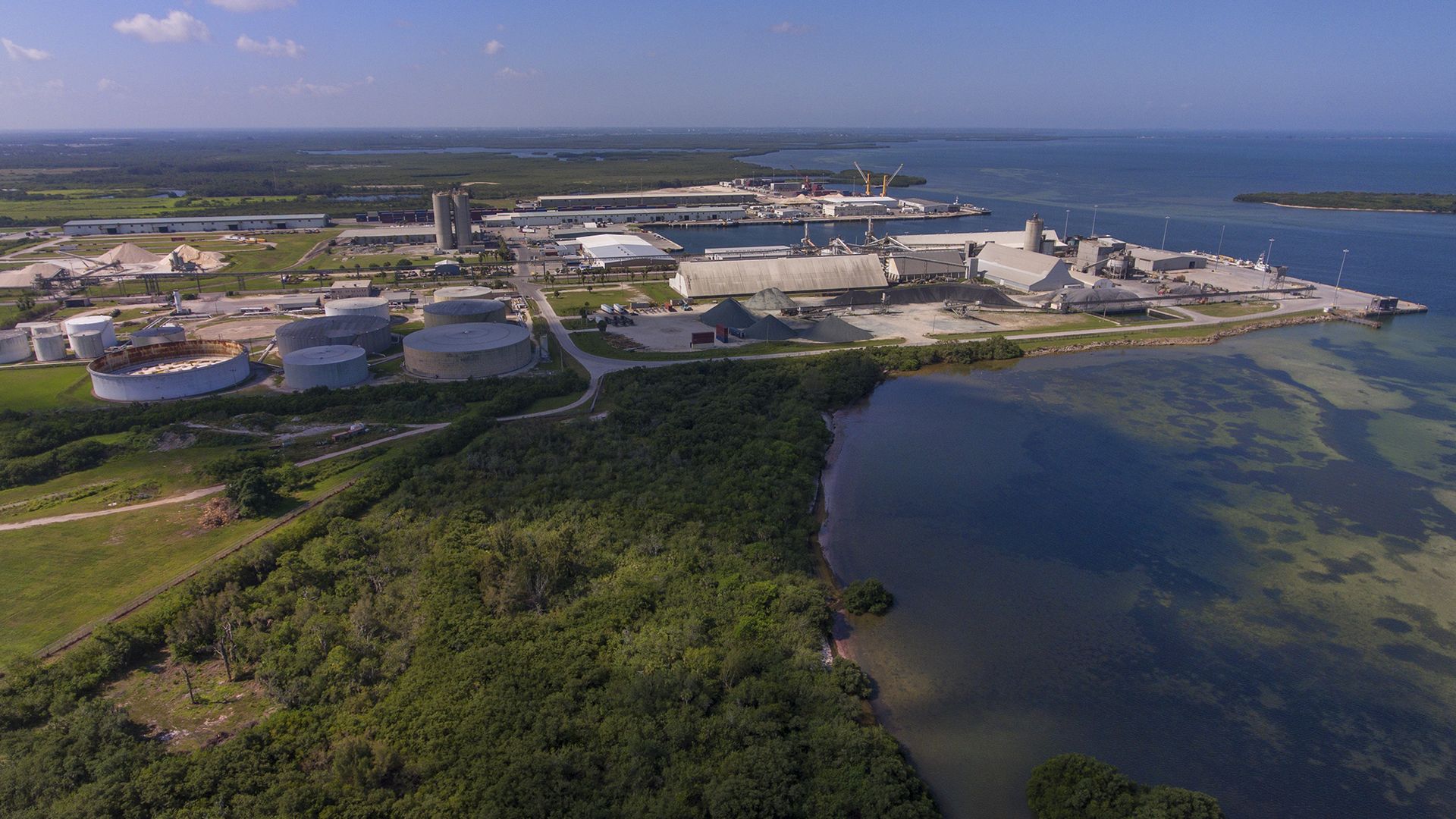 Environmental groups filed a lawsuit Thursday saying that efforts to clean a reservoir that dumped tens of millions of gallons of potentially hazardous wastewater into Tampa Bay must be overseen by a federal judge to prevent ongoing mismanagement, AP reports.
The big picture: More than 215 million gallons of wastewater leaked into Tampa Bay this year, which some scientists say has contributed to algae blooms and exacerbating an outbreak of fish-killing toxic red tide along the Gulf coast.
Driving the news: The lawsuit — which names Gov. Ron DeSantis and the Department of Environmental Protection, among other state entities — claims that the state allowed dredge material to be stored in the reservoir.
Plaintiffs also say the leak, and those before it, violated federal laws, including the Clean Water Act.
State officials have declined to comment on the lawsuit, per AP.
What they're saying: "State and local regulators have failed the public for decades and continue to mismanage the waste generated by the phosphate industry," said Annie Beaman, co-executive director of the Our Children's Earth Foundation.
"We resort to federal court oversight when decisions by the political branches of the government endanger the public," Beaman said.
Our thought bubble via Axios' Ben Montgomery: As Craig Pittman has reported again and again for the Tampa Bay Times, the state, instead of intervening when it could, violated state law and bent the rules by not closing the gypsum stacks and by not acting on warnings that the Piney Point owner was in financial trouble.
Go deeper