Inflatable sails to give cargo ships a greener push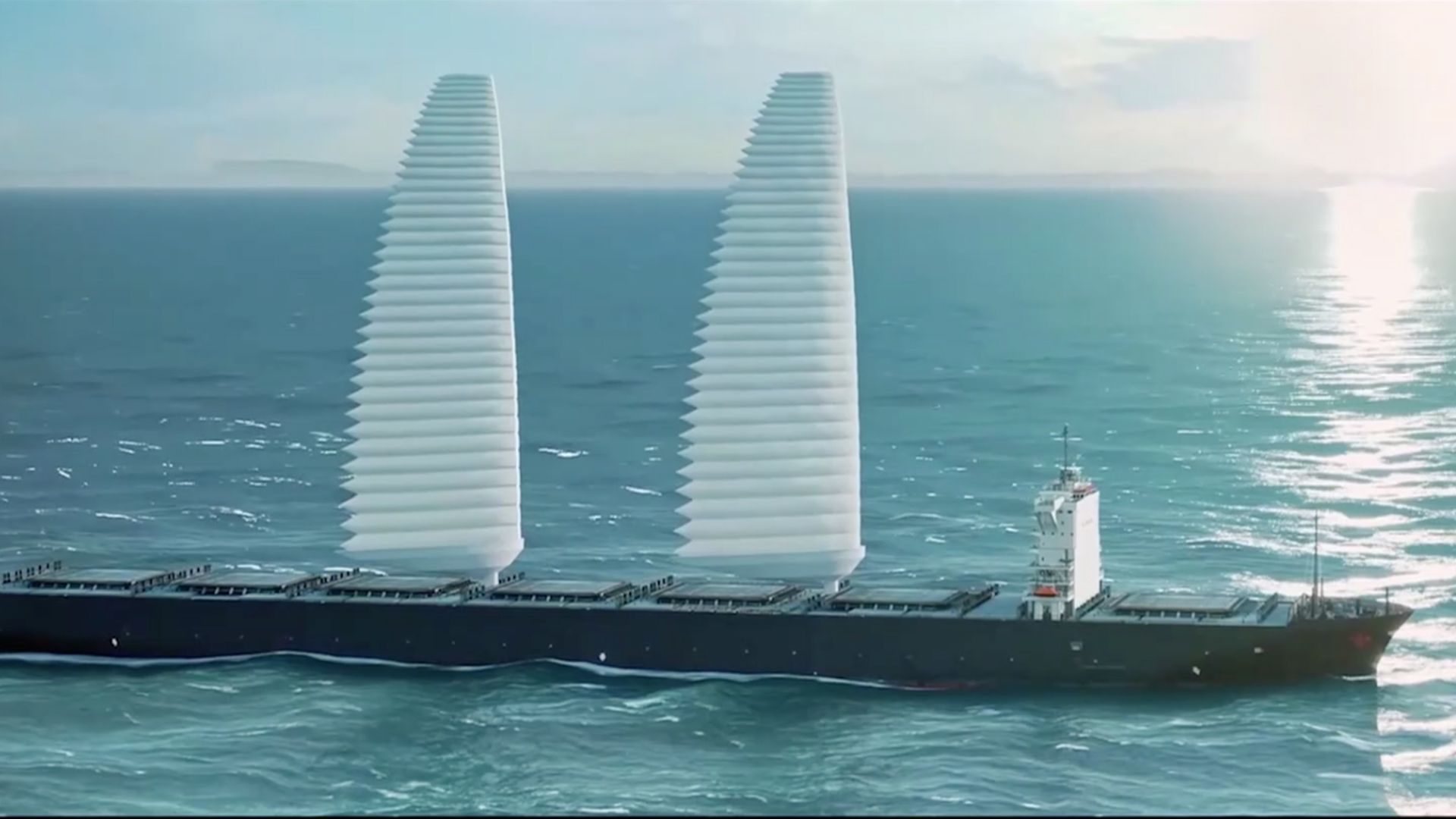 Dirty cargo ships urgently searching for cleaner propulsion alternatives might consider a new spin on an old idea: inflatable sails.
What's new: The Wing Sail Mobility (WISAMO) project, an automated, inflatable wing sail system, was introduced this week by Michelin, the French company known for its tires and restaurant guides.
Two Swiss inventors co-developed the system with Michelin R&D.
The telescopic mast is retractable, making it easy for a ship to enter harbors and pass under bridges.
The puffy, 1,000-square-foot sails, each shaped like an airplane wing, automatically fold up like an accordion on the ship's deck when not in use.
Why it matters: Michelin says the system — which operates in addition to conventional propulsion — can improve a ship's fuel efficiency by up to 20%. (Watch a video of how it might work here.)
The big picture: The shipping industry, which accounts for almost 3% of the world's carbon emissions, is scrambling to adopt cleaner technologies.
In 2018 the International Maritime Organization, a United Nations regulatory agency, set tough new targets for greenhouse gas reduction.
By 2050, shipping needs to reduce emissions by 50% compared to 2008 levels, with the goal of eventually phasing out all greenhouse emissions.
What to watch: French sailor and racer Michel Desjoyeaux has been testing the WISAMO system on a sailboat.
It will then be tested on a merchant ship in 2022 before going into production.
The plug-and-play design can be retrofitted to existing vessels — including pleasure craft — or designed into new ships.
Go deeper