Senate Democrats start playing their climate cards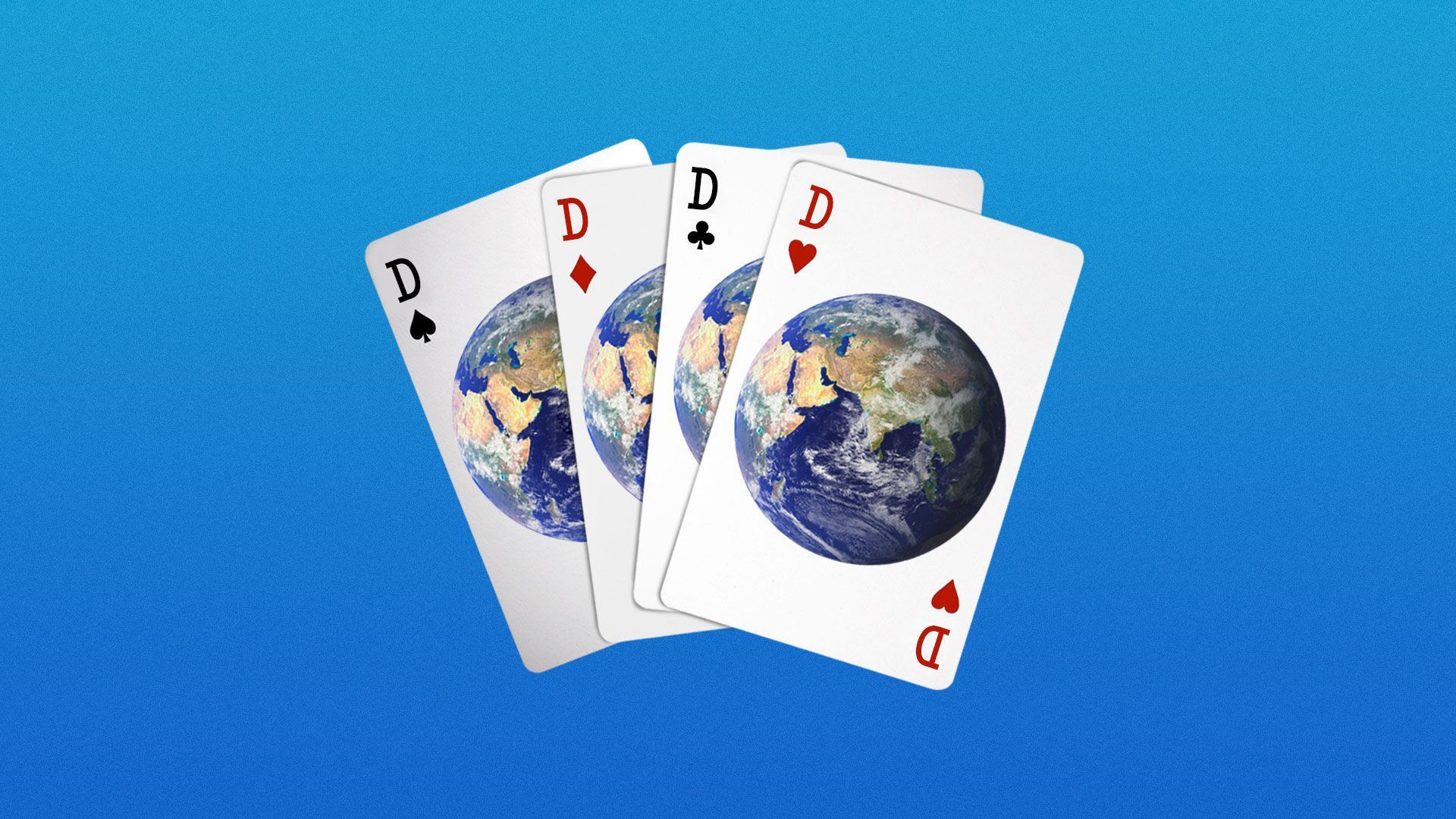 It's the end of the beginning for Democrats' bid to steer climate legislation through the Senate with the narrowest possible majority.
Catch up fast: Majority Leader Chuck Schumer on Wednesday will trigger the next "reconciliation" process — that is, crafting spending and revenue measures immune from Senate filibuster.
A senior aide said Schumer wants legislation that puts the U.S. "on track to reduce carbon pollution at a scale commensurate with the climate crisis."
Why it matters: Democrats want to go big, but writing measures that likely need buy-in from their entire caucus to survive is a politically narrow path.
What's next: Schumer meets today with Budget Committee members about a fiscal blueprint that would direct other committees to write policy measures consistent with its goals.
The New York Times notes that staff-level work has already begun.
The big picture: The aide said Schumer wants funding for...
Clean energy incentives that would cut power sector CO2 emissions by 80% by 2030.
Consumer rebates for buying electric cars, which is part of the wider electric vehicles plan Schumer first floated in 2019.
Funding to help manufacturers and farmers "be part of the solution to reducing emissions."
The big question: Whether there's an intra-Democratic deal possible in both chambers (the Democrats' House majority is small too).
Liberal Democrats say strong climate measures are needed to win their votes.
But Schumer needs to keep more conservative Democrats in the fold.
Quick take: Schumer's climate goals didn't explicitly mention a "clean energy standard" — a mandate that utilities supply significantly escalating amounts of zero-carbon power.
Many environmentalists and climate-focused Democrats want one, but its omission could signal the steep uphill climb toward gaining 51 votes for it.
Go deeper