Massive fire at Illinois chemical plant prompts evacuations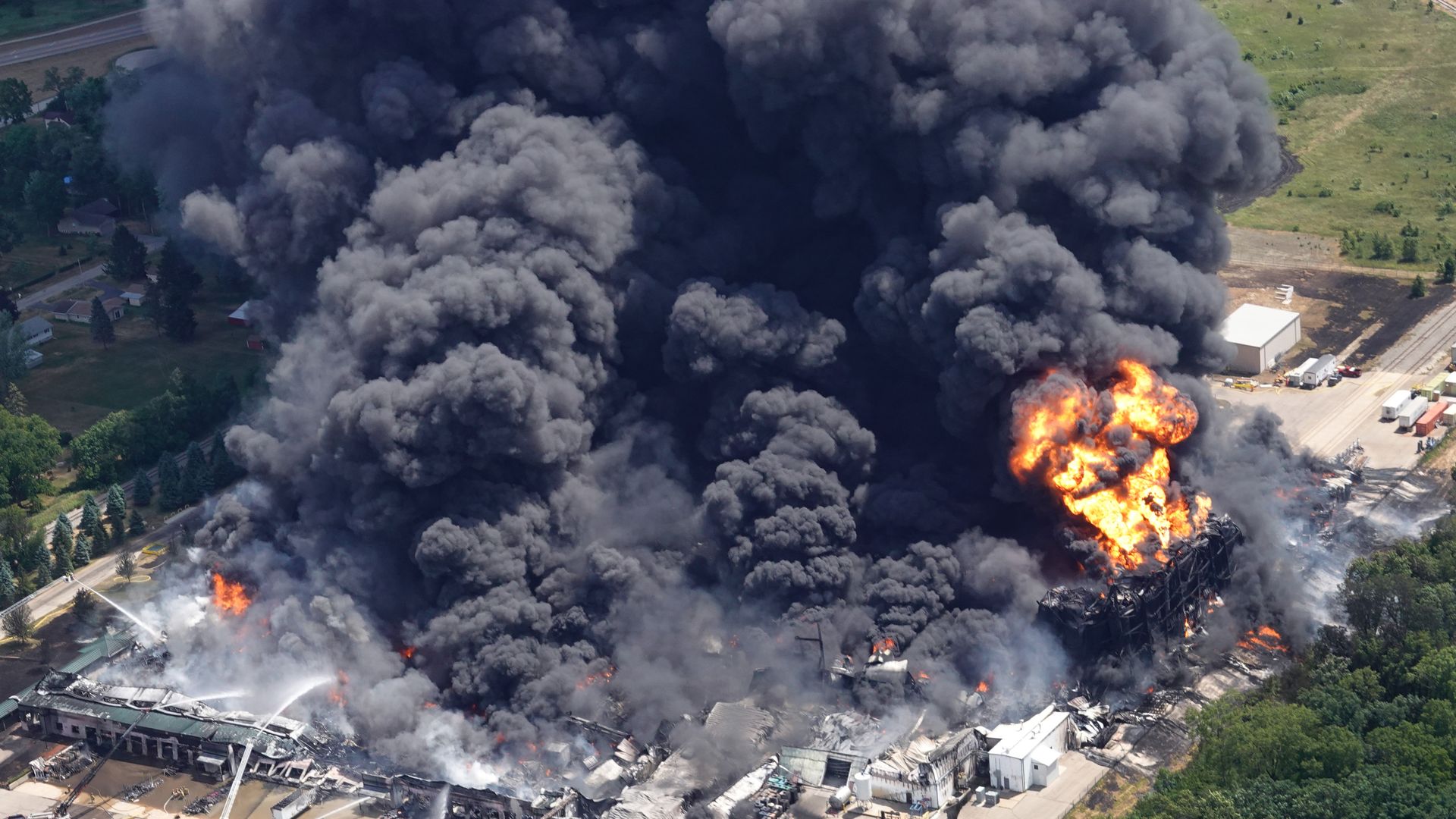 An explosion at a chemical plant in northern Illinois caused a massive fire that could burn for days and prompted evacuations of nearby residents, the Associated Press reports.
The state of play: The incident in Rockton occurred at the Chemtool Inc. plant, which produces "fluids, lubricants and greases" for a variety of different industries, per NBC 13.
Chemtool noted in a statement that the cause of explosion is not yet known and confirmed that residents in a one-mile radius had been evacuated, per NBC 13.
The roughly 70 employees who were at the facility when firefighters arrived on the scene were safely evacuated, though one firefighter retained a minor injury. Chemtool's parent company, Lubrizol Corp, has said there were "closer to 50" employees present during the evacuation, per AP.
The big picture: Firefighters from 40 different departments have responded to the main fire and are now branching off to tackle breakaway "spot fires, grass fires, and burning debris," spread by the wind, reports AP.
Rockton Fire Department Chief Kirk Wilson said that firefighters have stopped using water try to extinguish the Chemtool fire in order avoid an "environmental disaster" from water runoff, per AP.
The plant's fire might last several days until the chemicals burn out, Wilson added.
Illinois Gov. J.B. Pritzker (D) has activated the State Emergency Operation Center, alongside a number of other state agencies and departments, including the National Guard to help coordinate response to the fire, according to NBC 5 Chicago.
"I am monitoring this situation closely, and will make all resources available to the surrounding communities as we work to keep people safe," Pritzker said, per NBC 5 Chicago.
"Teams from multiple state agencies are on the ground and coordinating closely with local authorities, and we will continue to make additional information available as soon as we have it," he added.
In Photos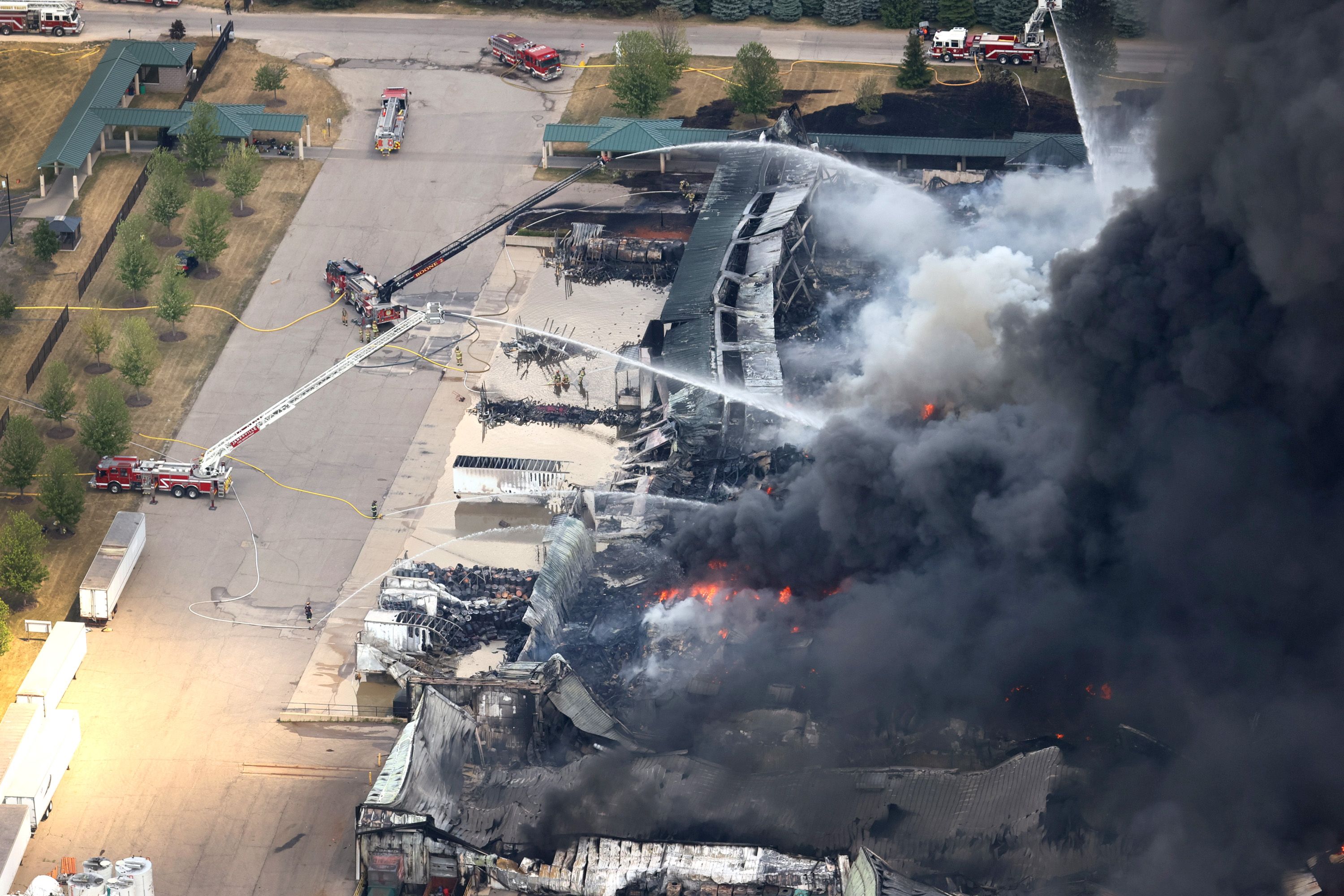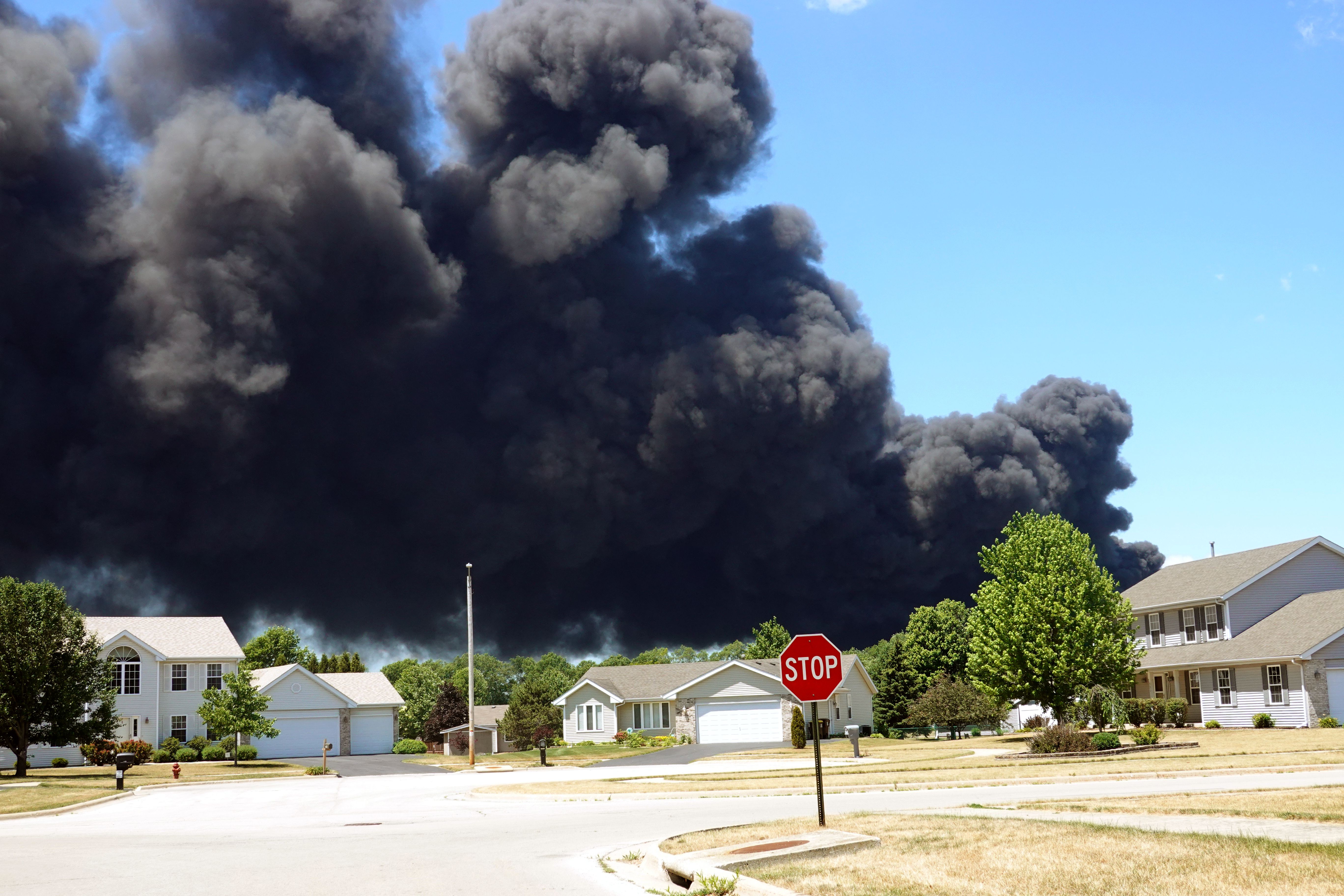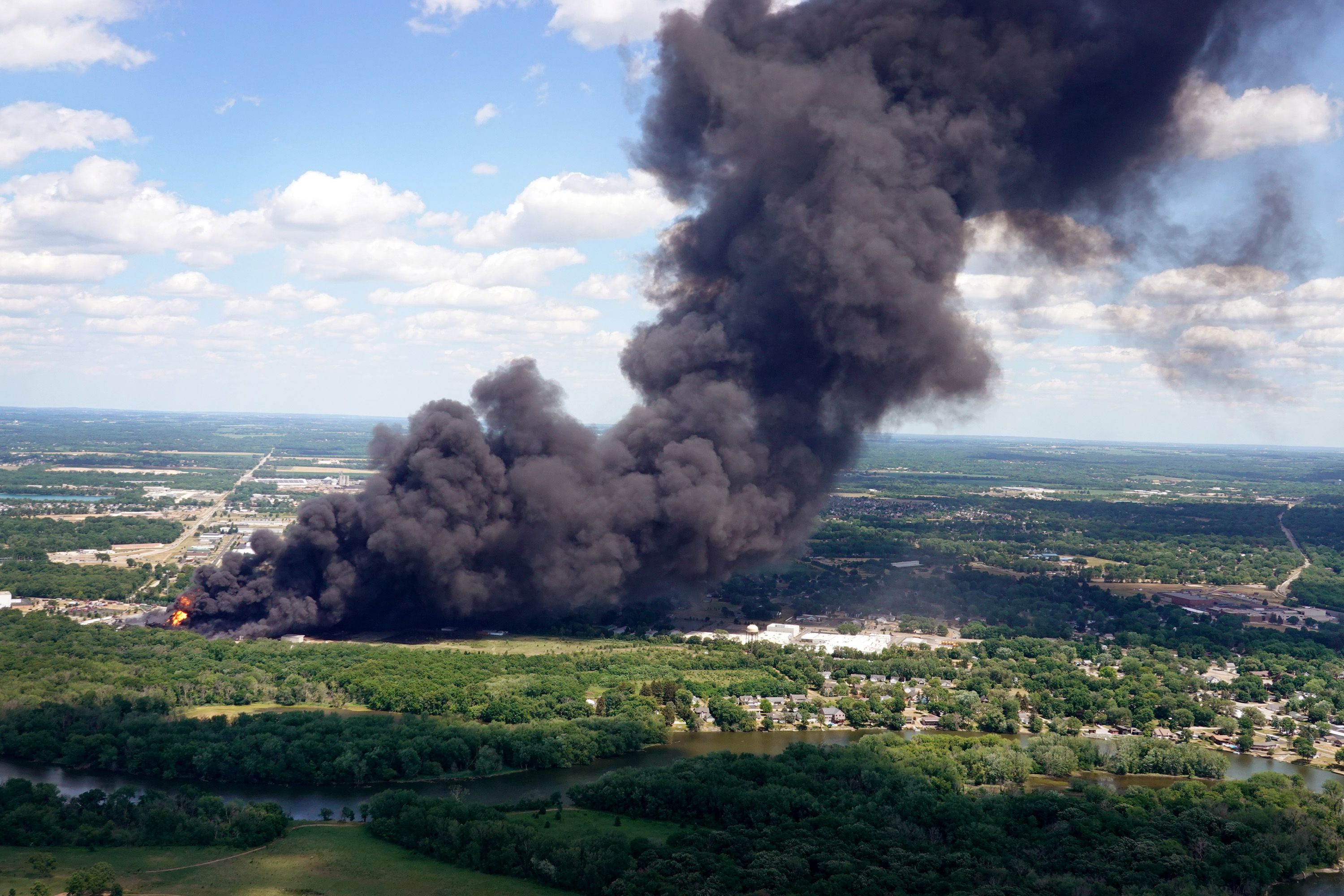 Go deeper