Biden pushes for increased protections for streams and waterways, reversing Trump-era rollback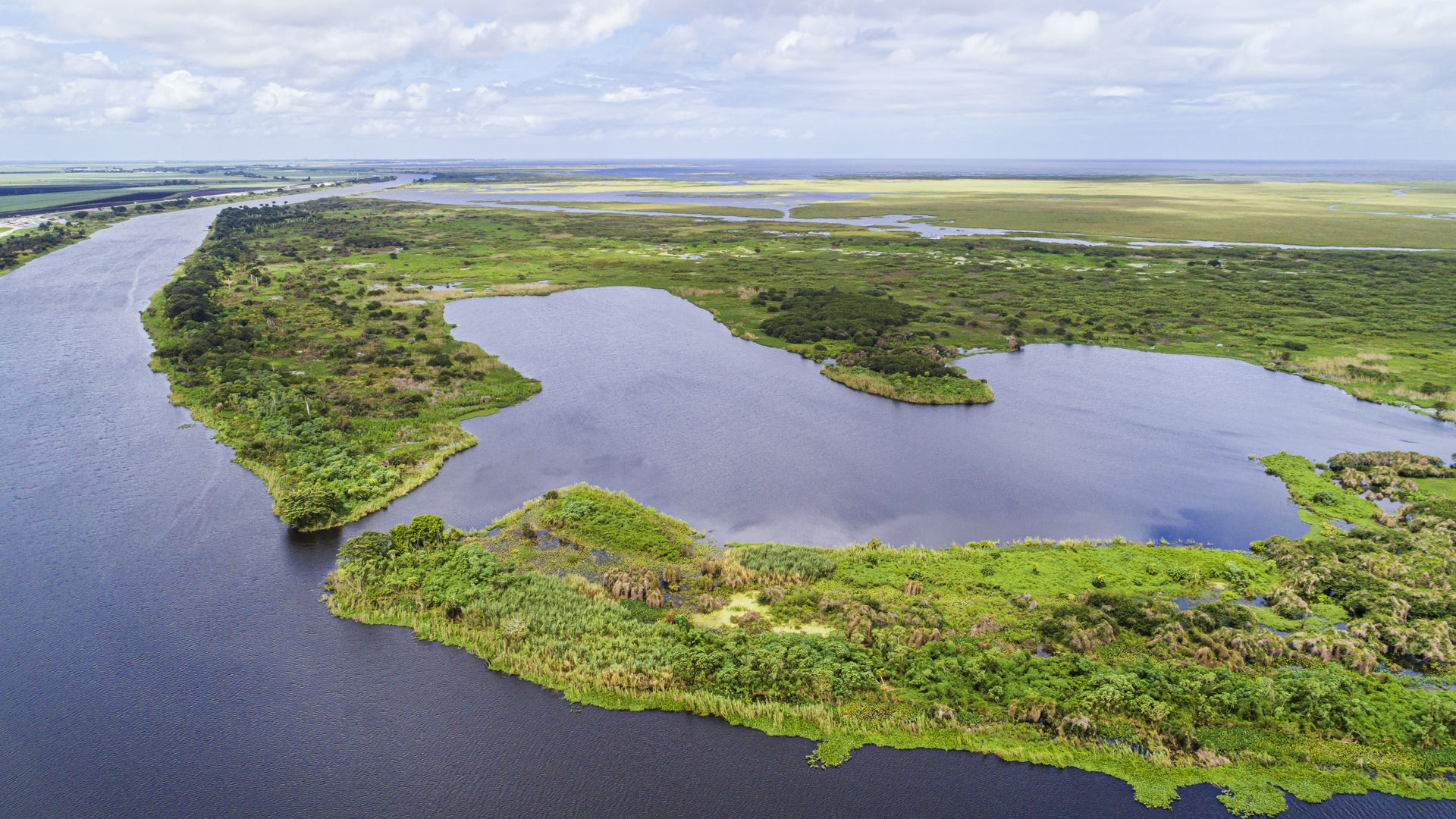 The Biden administration is pushing to increase federal environmental protections for "streams, marshes and other wetlands," effectively reversing a Trump-era rollback, the Washington Post reported Wednesday.
Why it matters: The move is likely to restart a "decades-long battle over how far federal officials can go to stop contaminants from entering small streams and other wetlands," per the Post.
The state of play: Under President Obama, the Environmental Protection Agency expanded protections that curbed the use of polluting chemicals near wetlands, streams and other bodies of water, per the New York Times.
Trump repealed these protections in a move that was seen as a boon to big business and real estate developers.
Now, Biden is trying to help "stem the staggering loss of wetlands" in the U.S., per the Post.
The big picture: EPA Administrator Michael Regan said in a statement that the Trump administration's reversal of the protections led to "significant environmental degradation," per the Post.
The EPA, alongside the Army Corps of Engineers, will begin crafting a new set of protections for waterways subject to federal protection, per the Post.
Of note: Deciding which streams and wetlands fall under federal protections and regulations has been a subject of intense political debate across the U.S. since the 1970s, and it's been known to land Democrats in hot water with American farmers, according to Politico.
Regan said he aims to strike a "delicate balance between conservation and development" with the new regulations, per the Post.
Go deeper