Rep. Steve Womack: Biden's infrastructure bill needs to focus on "traditional infrastructure"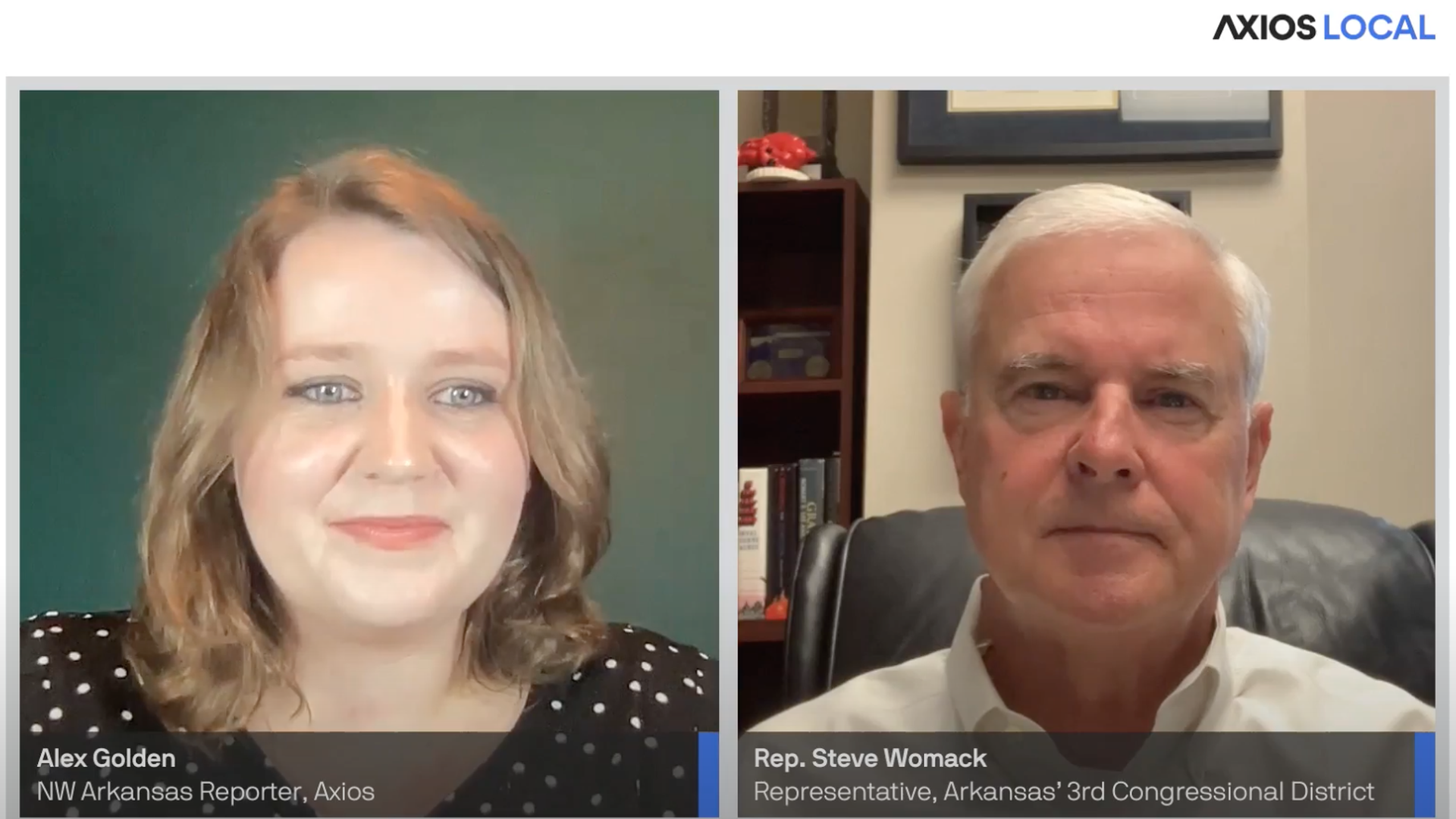 In order to pass its infrastructure bill, the Biden administration will need to focus it on "traditional infrastructure," such as roads, bridges, water, and wastewater supplies, Rep. Steve Womack (R-Ark.) said during an Axios virtual event on Tuesday.
Why it matters: Biden and Senate Republicans have been in the midst of negotiations over what an infrastructure package will look like but they are still far apart on any deal. Republicans, like Womack, are opposed to many of the initiatives proposed by the Biden administration.
Womack said that Biden's original proposal "isn't going anywhere" because it "doesn't deal with infrastructure."
"About 6% of the Biden proposal even deals with what we call traditional infrastructure," said Womack.
"The administration is going have to come to the table and agree that if we're going to get an infrastructure bill out, we're going to need to make sure that it primarily deals with what we believe is traditional infrastructure, and that's roads and bridges, moving people, water, wastewater."
Womack also spoke about the specific infrastructure issues that need to be addressed in Arkansas, including highway and airport infrastructure, and improving access to broadband in rural areas.
Watch the full event here.
Go deeper