Asian American leaders highlight need to "speak up together"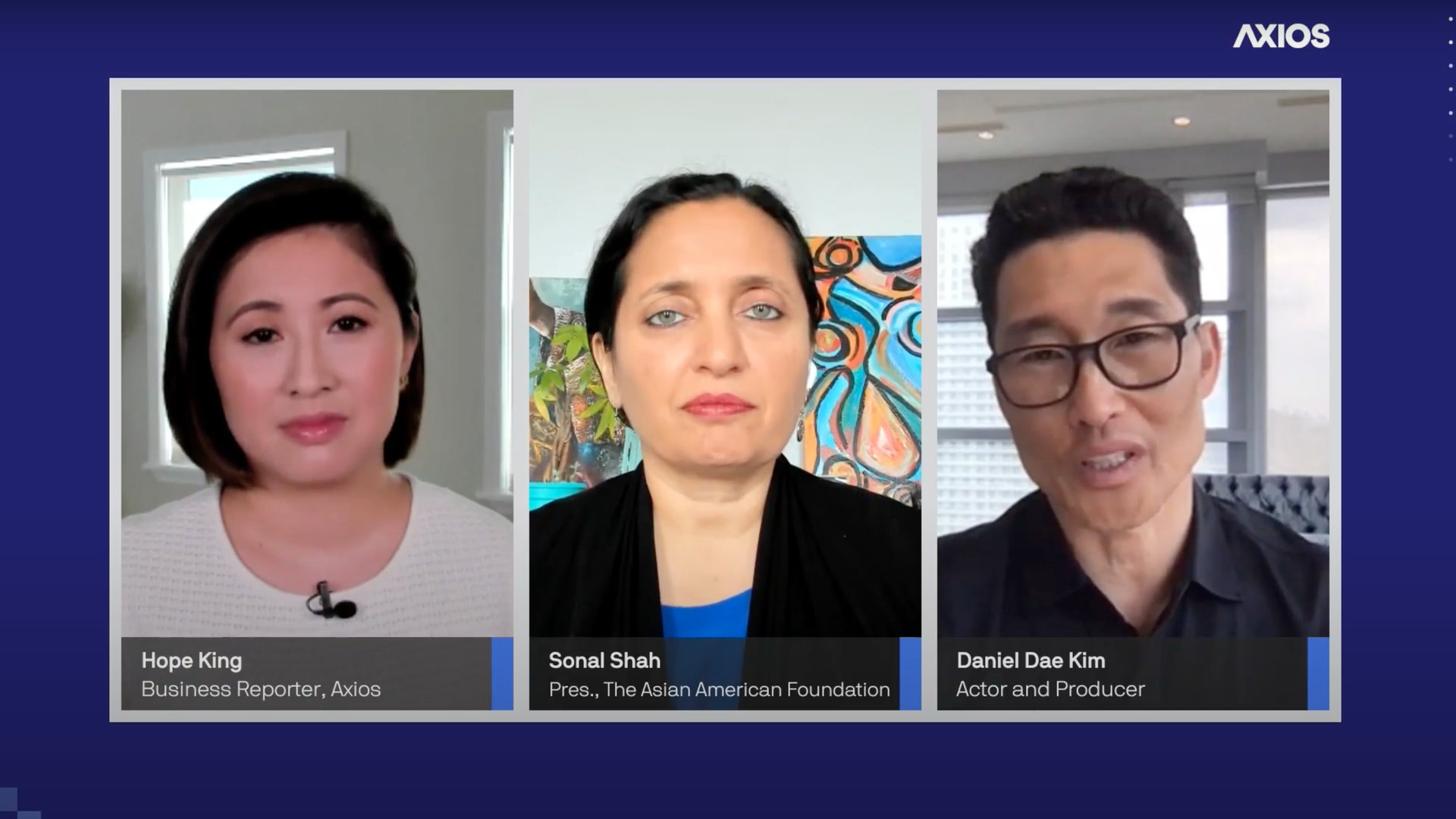 Asian American leaders said at a virtual Axios event Friday that data collection, media narratives and voting access are key priorities as the community moves forward.
Why it matters: Asian Americans have gained wider visibility as the U.S. grapples with a yearlong surge in anti-Asian hate. But the work isn't over, leaders say.
What they're saying: Because the AAPI community has such diverse needs, the first step is bringing together its various ethnic groups — especially those that are often overlooked, including Pacific Islanders, Southeast Asians and South Asians, said Sonal Shah, president of The Asian American Foundation (TAAF).
AAPI advocates have long said that lack of disaggregated data makes it nearly impossible to identify inequities and needs specific to individual ethnic groups.

TAAF has created a data working group with the intention of reaching out to different communities, Shah said. It's part of "making sure we're all speaking up together."

AAPIs have made a lot of strides in media representation, said actor and producer Daniel Dae Kim, who has been vocal about AAPI issues. But a recent survey shows that 42% of Americans cannot name a prominent Asian American.

"We're really talking about a real gap ... where people cannot think of someone who looks like us," he said. It's crucial to shift the narrative and "recreate our story" so AAPIs are never again invisible.
AAPI voters turned out in record numbers last year, in large part due to the switch to mail-in voting, according to Sen. Mazie Hirono (D-Hawaii).

"Those are the areas of voting that are being attacked by the hundreds and hundreds of voter suppression bills," she said, adding that "we need to protect" voting access.
The big picture: At AAPI Victory Alliance's unity summit last week, Vice President Harris echoed Shah, Kim and Hirono's calls to consolidate AAPI power.
Go deeper