White House advances California offshore wind plans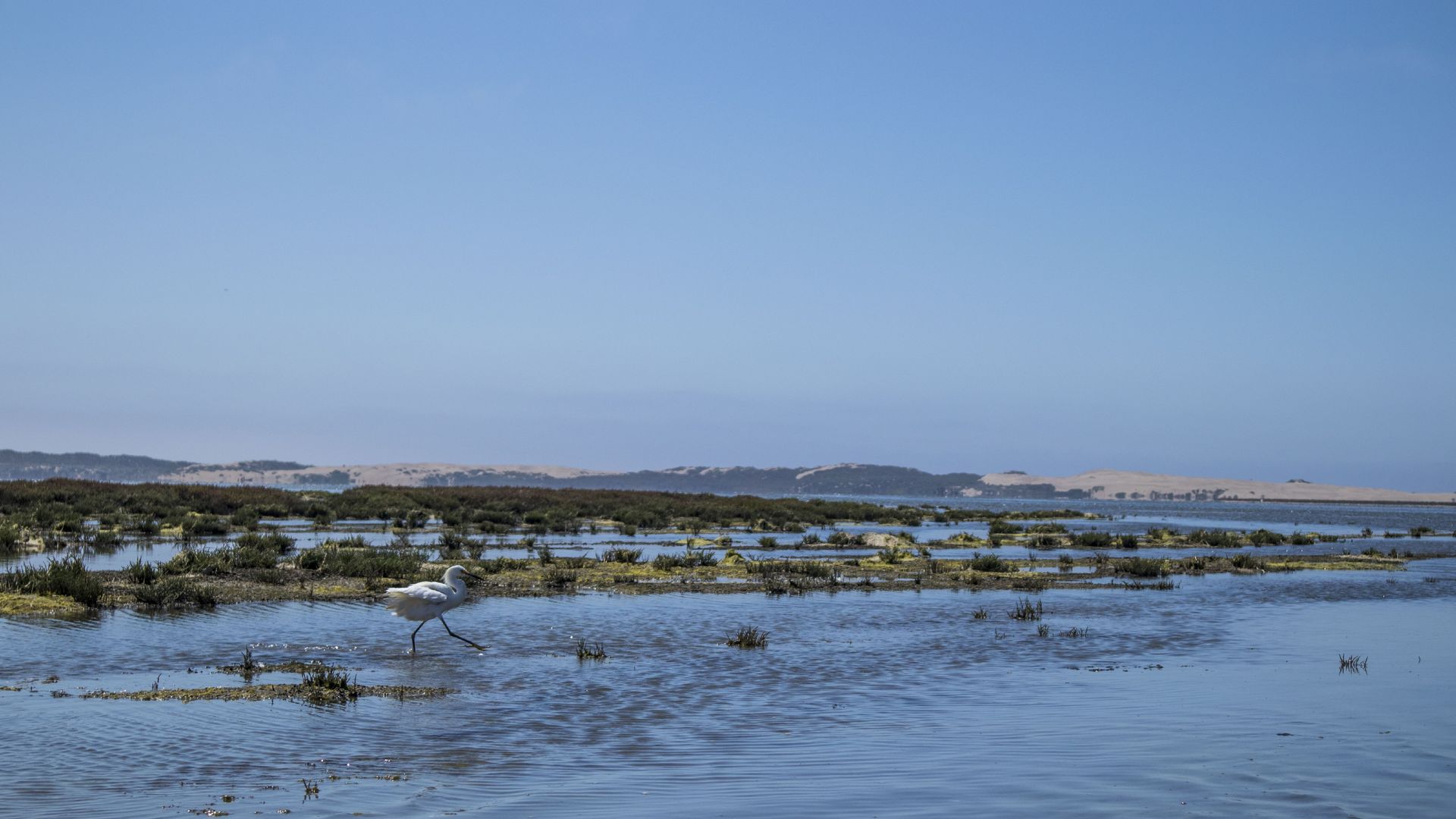 The Interior and Defense Departments have identified a region off the California coast that can support major offshore wind development that's consistent with military testing and training in the area, the White House said.
Why it matters: The Biden administration is looking to spur large-scale offshore wind development as part of its wider goal of decarbonizing U.S. power generation.
Planned Atlantic Coast projects are much further along, but there are also strong wind resources off the West Coast that could generate large amounts of electricity.
Where it stands: Interior, working with Defense and California officials, have identified a roughly 400 square-mile area off California's central coast, northwest of Morro Bay, a White House summary notes.
The region can support up to 3 gigawatts of wind generating capacity, the White House said.
The administration is also looking to spur development in a separate coastal region in Northern California called the Humboldt Call Area.
"These initial areas for offshore wind development in the Pacific Ocean could bring up to 4.6 GW of clean energy to the grid, enough to power 1.6 million American homes," the White House said.
California Gov. Gavin Newsom, on a call with reporters, said the state is backing offshore wind steps like funding to upgrade ports and steps to enable needed infrastructure.
He touted offshore wind as a way to help replace generation from the looming retirement of the Diablo Canyon nuclear plant in several years.
Catch up fast: The idea of wind energy development off California's coast is not new.
Large energy companies have previously expressed interest in projects there in recent years to the Interior Department.
Earlier this month the Interior Department approved Vineyard Wind, a project off the Massachusetts Coast that's slated to be the nation's first large-scale offshore wind facility.
In late March administration officials set a target of 30 gigawatts of offshore wind generating capacity operating in U.S. waters by 2030.
What they're saying: "Today's announcement reflects months of active engagement and dedication between partners who are committed to advancing a clean energy future," Interior Secretary Deb Haaland said in a statement.
Colin Kahl, the undersecretary of defense for policy, said the Pentagon is "committed to working across the U.S. government" to support renewable energy in a way compatible with military operations.
"The Defense Department is satisfied that there's not a tradeoff between the clean energy goals of this endeavor and our military readiness," Kahl said.
What we're watching: Getting projects from planning to construction and operation will be a multi-year endeavor.
Haaland, on a call with reporters, did not provide specifics on the timing of lease auctions. But she said: "This is a priority for us."
The White House noted that the deep Pacific Coast waters mean the efforts would bring deployment of floating offshore wind technology.
Go deeper