Energy Department to invest $14 million in plastics recycling research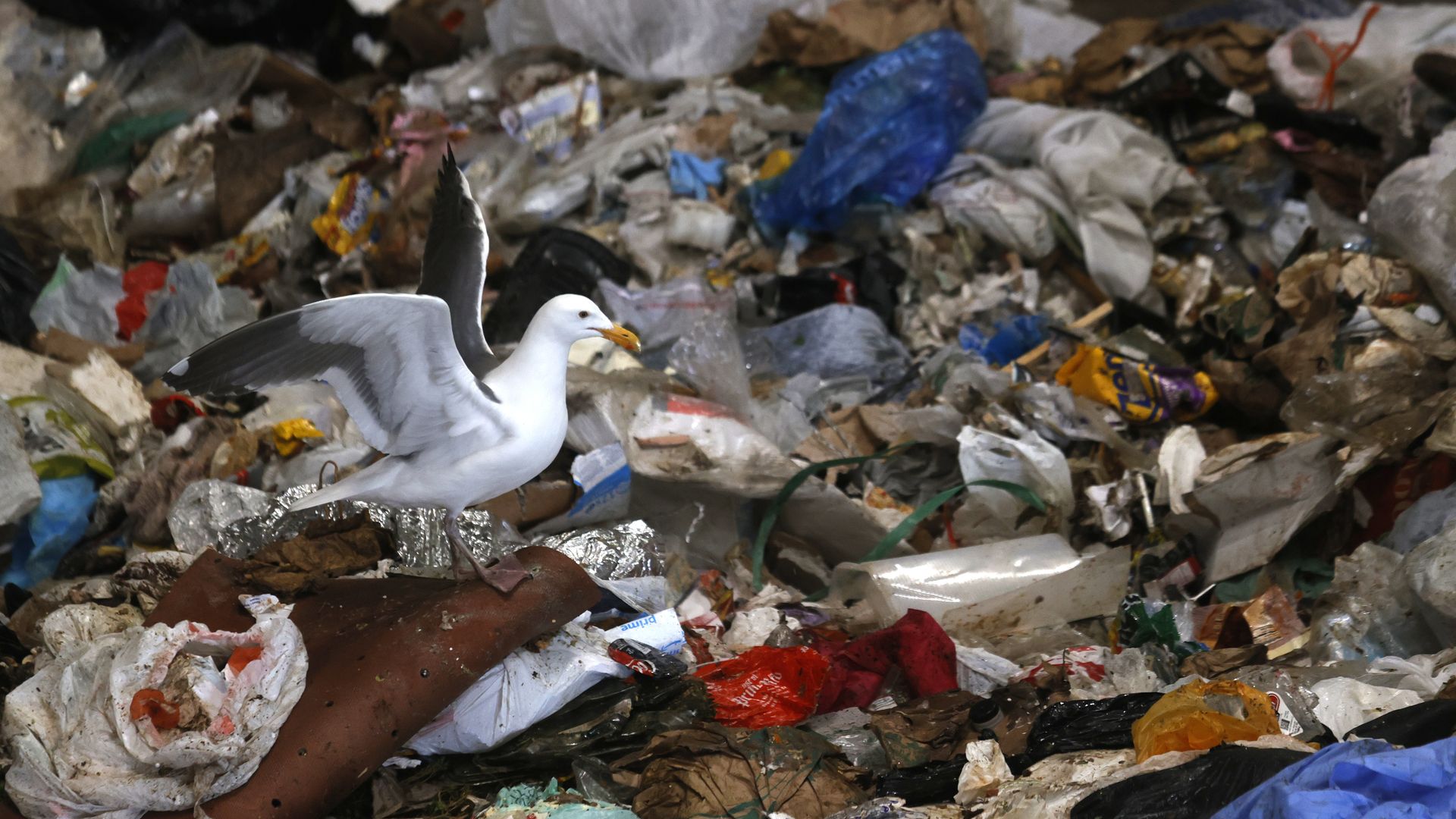 The Department of Energy announced Tuesday it will invest up to $14.5 million in research and development to help reduce single-use plastic waste and the energy needed to recycle such materials.
Why it matters: Single-use plastics, like plastic bags and cling film, make up the largest source of plastic in U.S. landfills and are some of the most difficult types of plastics to recycle, the department said.
What they're saying: "For years, single-use plastics have had a detrimental impact on the environment—clogging landfills and polluting our neighborhoods, parks, and beaches," Secretary of Energy Jennifer Granholm said in a statement.
"Innovation in plastics recycling technology is a triple win by cutting plastic waste we see in our everyday lives, reducing industrial energy use and resulting emissions, and creating clean manufacturing jobs for American workers," she added.
The big picture: Plastic production accounts for more than 3% of the country's total energy consumption annually, but less than 10% of plastics are recycled.
The department hopes to fund research that discovers ways to convert plastic films to more valuable materials and designs new plastics that are more recyclable and biodegradable.
Several cities have banned the use of types of single-use plastics, though the coronavirus pandemic also prevented some cities from fully implementing their bans last year.
Go deeper: A better way to recycle plastic
Go deeper