Nonprofit launches with new approach to offset CO2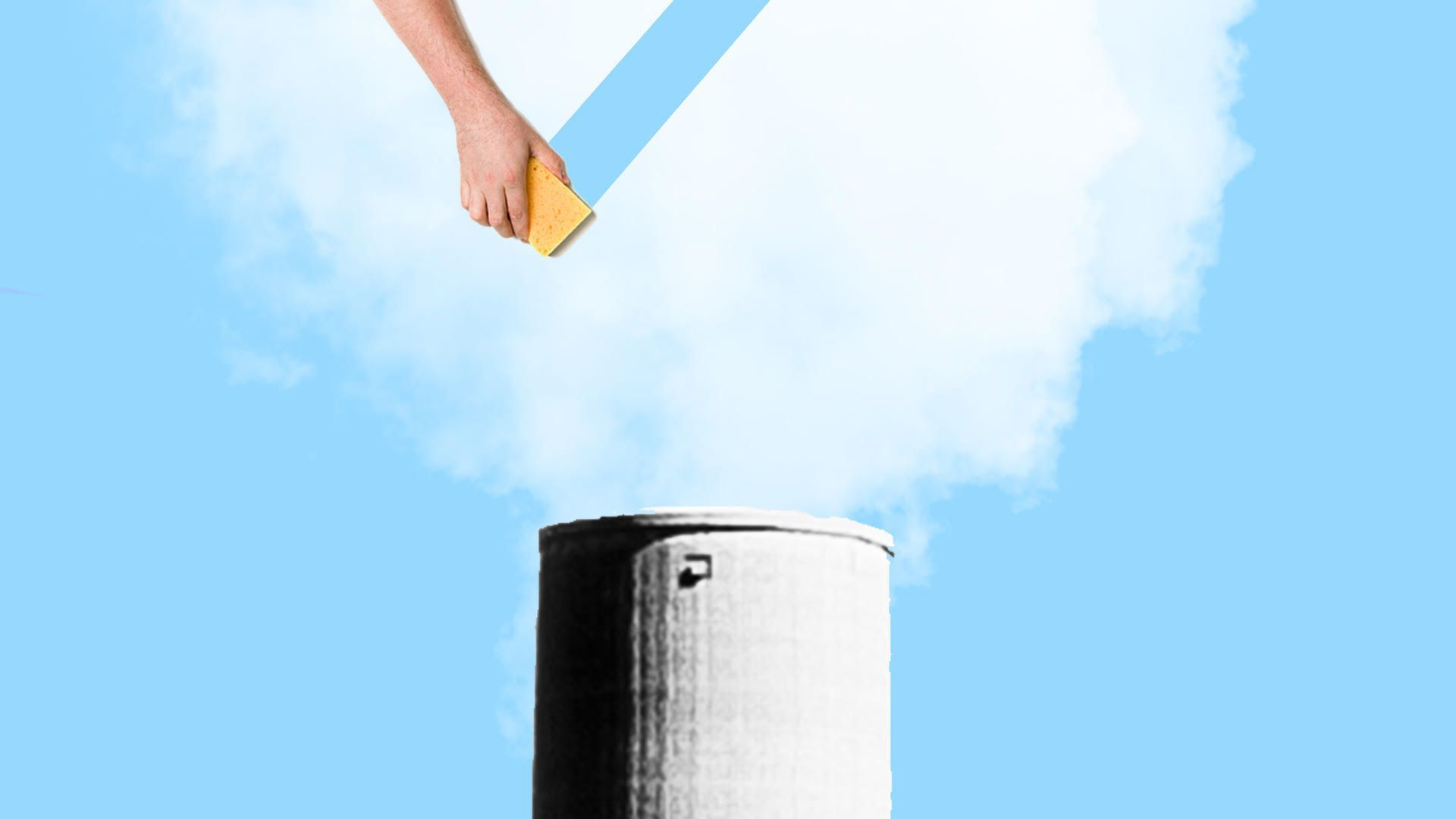 A new nonprofit group called Climate Vault aims to offer reliable carbon offsets while providing fresh support for CO2 removal technologies and methods.
Driving the news: It's the brainchild of the University of Chicago team led by economist Michael Greenstone, who served in the Obama White House.
Why it matters: Offsets enable companies and people to help reduce emissions, but ensuring their integrity is notoriously tricky.
Climate Vault aims to solve this problem by tapping into regulated cap-and-trade markets — in essence fusing voluntary efforts with the certainty of formal permit systems.
The group calls its approach an "antidote to the frequent credibility problems and opacity of voluntary offset programs."
It then leverages this to support carbon removal methods that can complement fossil fuel emissions cuts to help reach ambitious climate goals.
How it works: Backers fund Climate Vault to buy emissions permits from cap-and-trade markets in North America, which operate in California, Quebec, and among northeast and mid-Atlantic states.
Climate Vault then takes those permits off the market to prevent industrial emitters from using them (that's the "vault" part).
The group then can provide those permits to providers of carbon removal services, which could then sell them back into the market to finance the efforts.
Where it stands: Supporters include the trading firm DRW, whose CEO is a co-founder, Vanderbilt University, investment firm TPG and others.
Supporters have already enabled reduction of more than 200,000 metric tons of carbon, "surpassing more than five percent of the total CO2 saved by all Tesla vehicles to date in the U.S.," the group said.
Advisers on the carbon removal side include former Energy Secretary Ernest Moniz.
Forms of carbon removal include carbon mineralization, ocean storage, direct air capture tech and others.
Go deeper: Nonprofit Seeks to Trap Carbon in the Financial Markets (WSJ)
Go deeper