How Gina McCarthy reads the climate landscape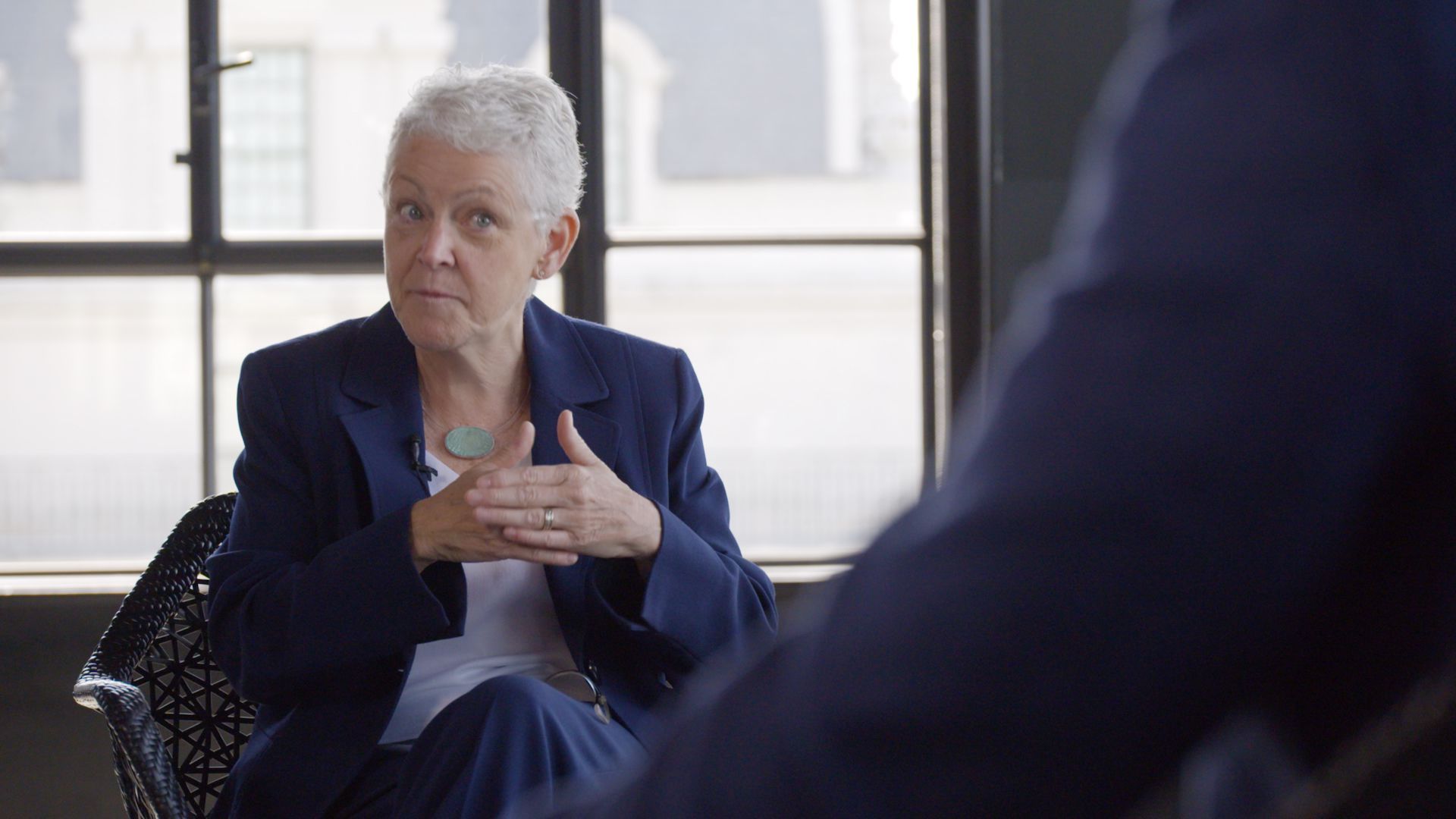 Gina McCarthy, President Biden's top domestic climate official, hasn't forgotten Big Oil's past funding of climate denial groups, but she now sees an evolving industry.
Driving the news: Axios' Mike Allen, interviewing McCarthy for "Axios on HBO," asked if Big Oil is an ally or an enemy in the fight against climate change.
McCarthy replied: "Fossil fuel companies have been, you know, spending a good deal of money early on, on fighting the idea that climate change was real."
But she added: "I think we even see them recognizing now that the future is different than it used to be and their way of making money is not going to be the same."
Why it matters: The comments come as major oil companies are setting emissions targets, calling for carbon pricing and investing more in clean energy.
However, oil and natural gas remain their dominant investments, and the industry is under pressure from environmentalists and activist investors to move faster.
Here's a bit more from the interview...
Meat: McCarthy doesn't appear worried about inaccurate conservative claims that Biden's coming for your hamburgers.
"If you have to make up stuff like that, you must have a very losing argument," she said.
Electric cars: "Our car companies know that electric vehicles are the future. And they are working with us to make sure that that future's delivered in the United States," McCarthy said.
She said the administration wants to help boost domestic extraction of key battery minerals when asked about competing with China.
"The good thing is that we've discovered that we have those minerals available in the United States and we've identified a number of states where we can do some responsible mining," McCarthy said.
Message: McCarthy, asked why she's a climate optimist despite evident perils, said she's "looking at all of the great technology options available today."
"And the whole job is to get people excited about what's available, get that deployed to its maximum," she said.
A frame of sacrifice, McCarthy said, "is never going to be a winning strategy" and it's "ridiculous" coming out of the pandemic. The way forward, she said, is emphasizing jobs.
Go deeper