The showdown over Exxon's climate future is here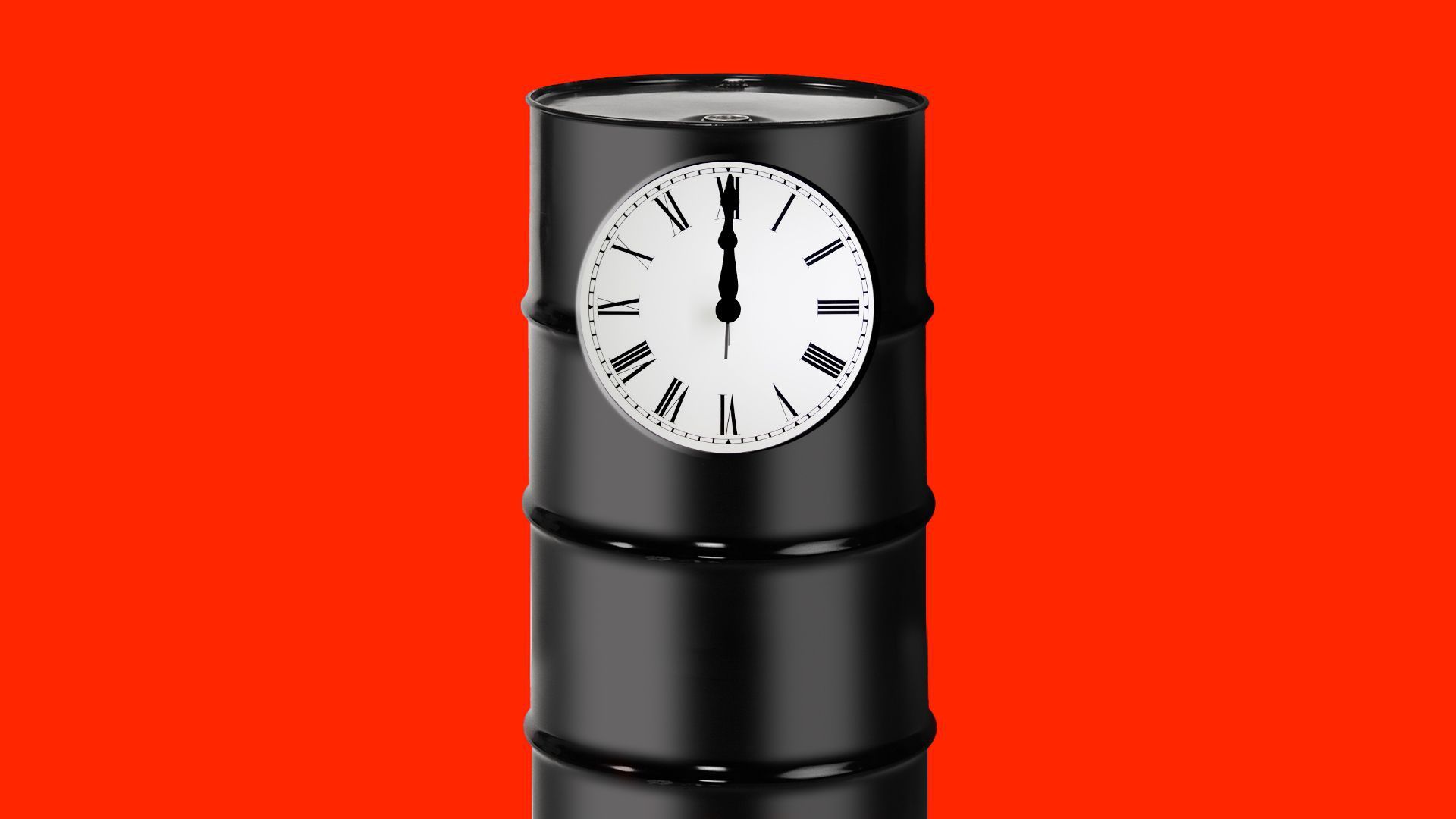 Exxon's annual meeting Wednesday will bring the most closely watched shareholder votes on global warming in Big Oil's history.
Driving the news: Activist investors Engine No. 1 have nominated four board members who would seek to make Exxon more aggressive on climate.
Engine No. 1's backers include huge public pension funds in California and New York State, and the influential proxy advisory firm Institutional Shareholder Services recommends shareholders support it.
Engine No. 1 also says Exxon lacks "any serious diversification efforts" that will prepare it to thrive in a low-carbon world. The group says Exxon needs a more disciplined capital investment approach around oil and gas.
Why it matters: It's the highest-profile effort by activist investors to force oil majors to diversify away from their dominant products more quickly.
It's also a fight over how Exxon, one of the world's most powerful corporations, should view the future after years of rocky financial performance.
The other side: Exxon management opposes the slate. The company says it's in step with the evolving energy mix, citing growing emphasis on carbon capture, hydrogen and biofuels.
Exxon also argues its adjusted capital strategy will deliver strong returns in oil and gas, which it notes will remain huge markets for decades despite low-carbon energy growth.
CEO Darren Woods tells the Washington Post that Engine No. 1 "have been very focused on what I would say is perceptions of the past."
The intrigue: The rebound in Exxon's share price over the last six months could bolster management. But a new wildcard emerged last week.
An International Energy Agency analysis said a pathway to net-zero emissions in 2050 means no new oil and gas fields would be approved for development (investment in existing fields would continue).
 "It gives a fund manager extra cover to justify voting against management, cover that isn't provided by some call to arms from Greenpeace or the Sierra Club," Bloomberg's Liam Denning writes.
Go deeper