Energy Secretary: Clean energy tech boosts economic and national security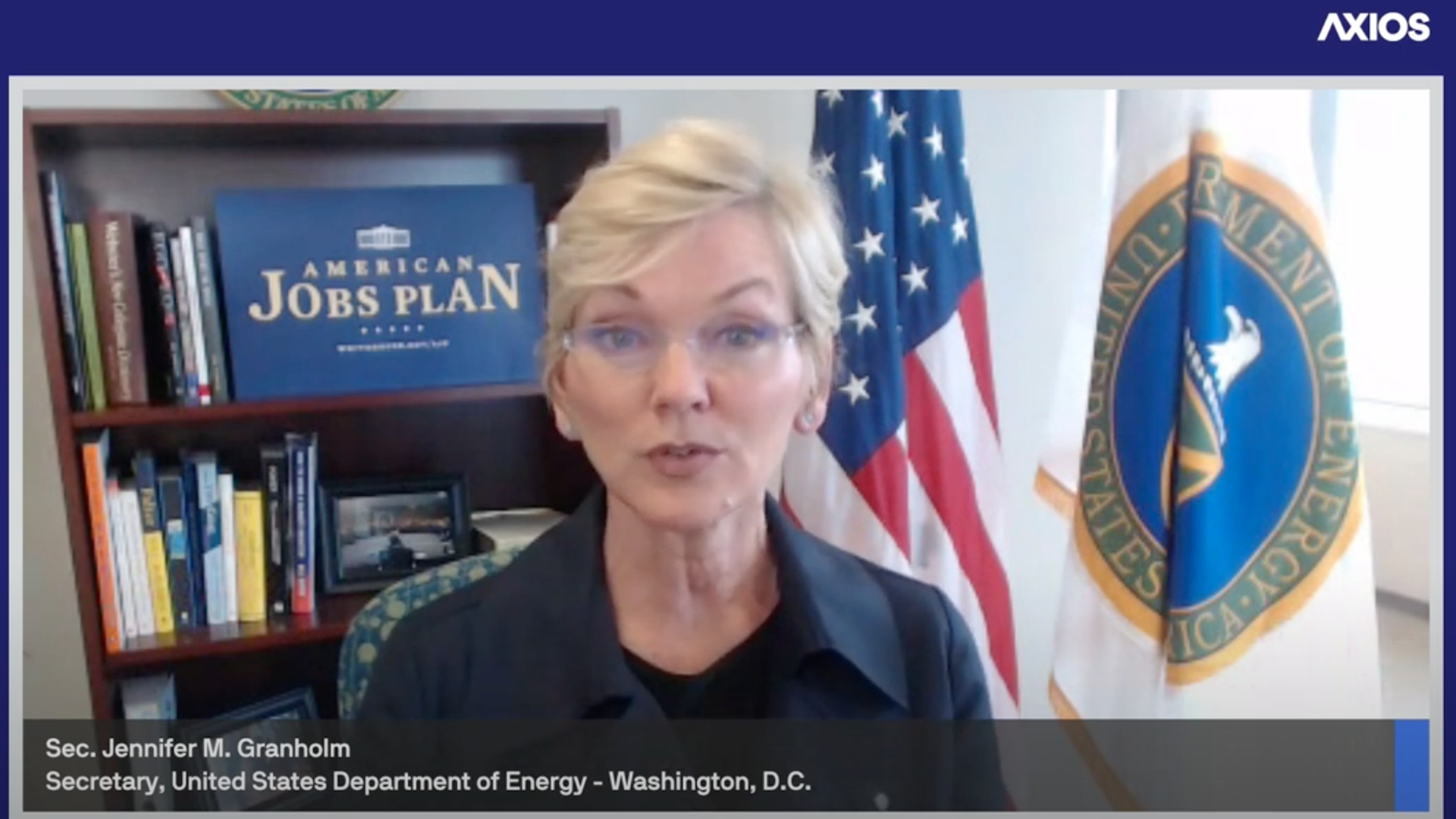 Investing in clean energy technologies is crucial to America's economic vitality and security, Energy Secretary Jennifer Granholm said at Axios virtual event on Thursday.
Why it matters: Clean energy technology is a $23 trillion global market.
"We can be great stewards of our environment and keep people in good paying jobs all at the same time," noted Michigan Gov. Gretchen Whitmer (D) who also appeared at the event.
What they're saying: Both Granholm and Whitmer spoke of the importance of ensuring that America is self-reliant when it comes to clean energy technologies.
"We shouldn't be buying wind turbines from from Denmark. We should be building them here and stamping a made in America. And, by the way, we could be exporting them as well," said Granholm.
Producing these items at home gives America the means to ensure "our national security, our economic security and our energy security," said Granholm.
"[I]t's so important that we're ready that we build up the infrastructure to support electric vehicles," said Whitmer, adding that Michigan will work with neighboring states, the federal government, and auto manufacturers to aid this transition.
Sen. Ron Wyden (D-Ore.), chairman of the Senate Finance Committee, called clean energy technology the "future," and noted that under the Biden administration he hopes to revise the tax code to include incentives for these clean energy.
" This is not your grandfather's climate," he said of the urgency of this transition to clean jobs.
Watch the full event here.
Go deeper