Granholm on Colonial Pipeline: "These hacks are not going to stop"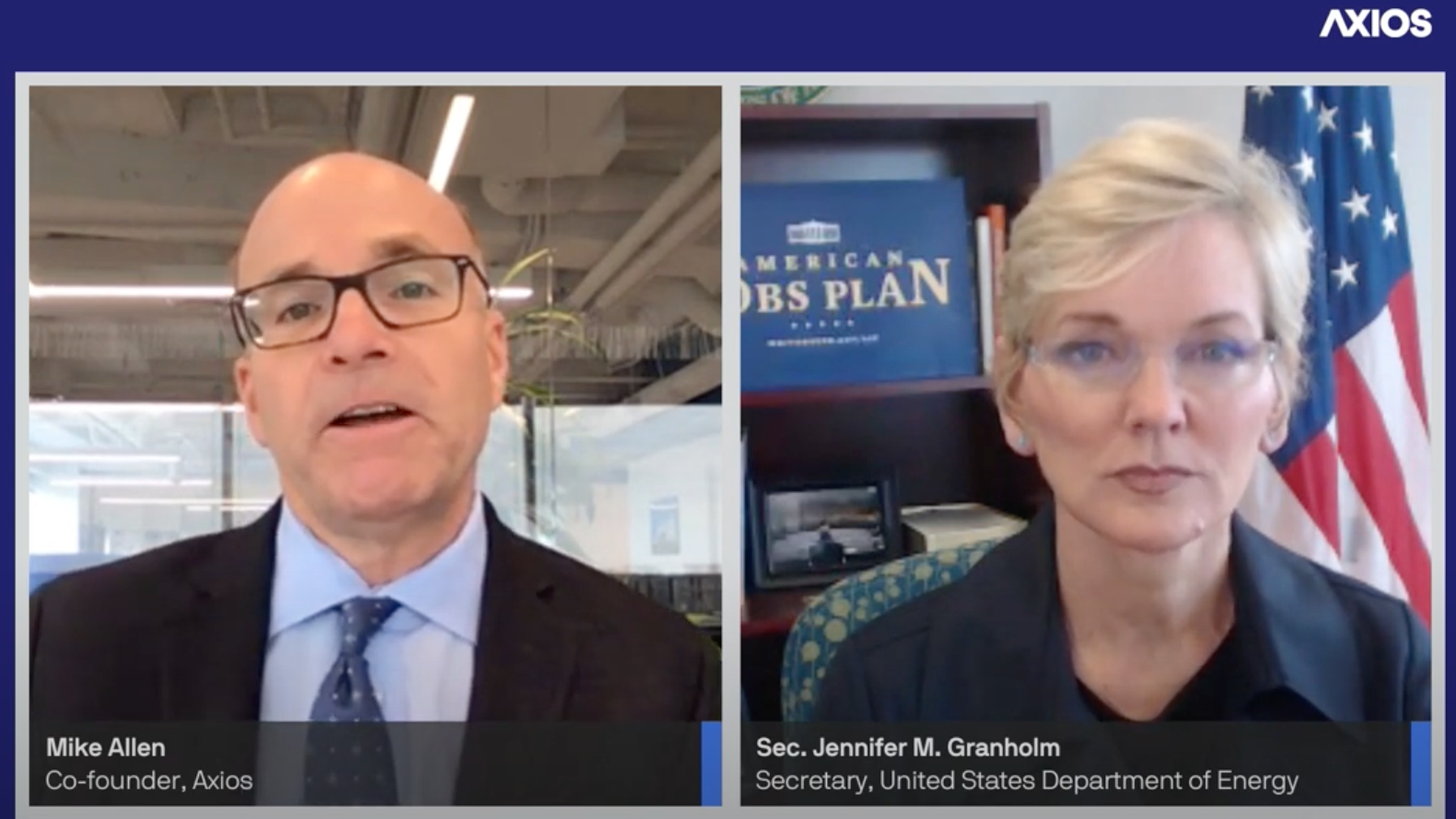 Hacks such as this week's breach of the Colonial Pipeline will continue to occur and pose risks in the future, warned Energy Secretary Jennifer Granholm at an Axios Event on Thursday.
Why it matters: It was announced on Wednesday that the pipeline will be restarting operations, after a five-day-long gas crisis gripped many states in the southeast U.S.
What they're saying: "[T]hese hacks are not going to stop," said Granholm. "Because everything is now with smart technology and is using the cloud, we are vulnerable everywhere."
"[E]very private sector entity, whether you're an energy business or not, has to be thinking about how you protect your system, your operation system."
"So that I think it's a big lesson for the private sector and it's a big lesson for government to think about...what should we be doing inside of the government itself to prevent attacks and hacks on us," she added, referencing both the Colonial Pipeline attack as well as last year's SolarWinds breach.
Watch the full event here.
Go deeper