White House unveils approach to 2030 conservation goal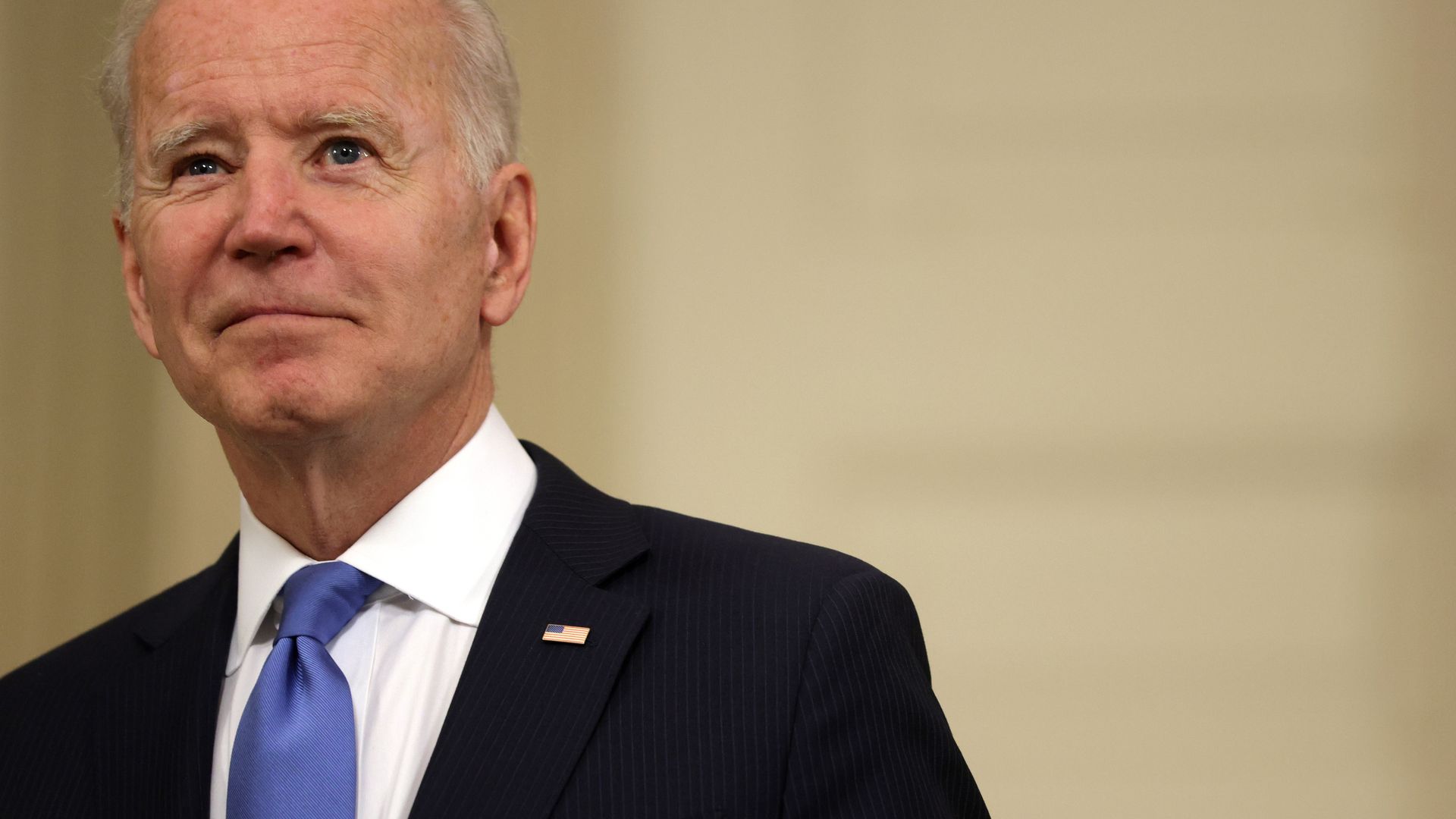 The Biden administration on Thursday released a broad blueprint outlining its aspiration to conserve 30% of U.S. lands and waters by 2030.
Why it matters: The target is meant to serve multiple goals, including biodiversity, water protection, natural carbon sequestration, outdoor recreation access, public health and more.
The new report describes how it hopes to begin transforming the "locally led and voluntary nationwide conservation goal" into on-the-ground protections.
But the report for the administration's National Climate Task Force is also a highly promotional document, with many supportive quotes from a wide range of stakeholders that arrive before the policy portions.
How it works: The document lays out principles for how to achieve the target under what the White House is calling the "America the Beautiful" initiative, including:
A "collaborative and inclusive" approach that works with — and takes cues from — local parties like indigenous communities, businesses, local and state governments, fishers and others.
Pursuing an approach that that emphasizes jobs and public health. For instance it notes that conservation supports the travel and outfitting sectors, while parks and tree cover cool urban areas on hot days.
Honoring private property rights and "recognizing and rewarding the voluntary conservation efforts" among fishers, ranchers, farmers and forest owners.
Using a science-based approach and "indigenous and traditional ecological knowledge."
Honoring tribal sovereignty and the priorities of tribal nations.
The intrigue: There's no hard and fast definition of "conservation," so the report lays out two ways the administration hopes to track and document progress toward the goal with "comprehensive and inclusive" accounting.
One way is through creation of an "American Conservation and Stewardship Atlas" that collects "baseline information on the amount and types of lands and waters that are being managed for conservation and restoration purposes."
Agencies including the U.S. Geological Survey, Natural Resources Conservation Service, and National Oceanic and Atmospheric Administration would be involved.
It would collect information from a wide array of databases, states, tribes, scientists, local governments and more to provide a baseline for how much land is currently conserved and restored.
The other is that the Interior Department, working with other agencies, will later this year start publishing an annual "America the Beautiful" report that tracks progress on the conservation push.
Go deeper