Vast majority of existing coal plants are more costly than wind or solar plants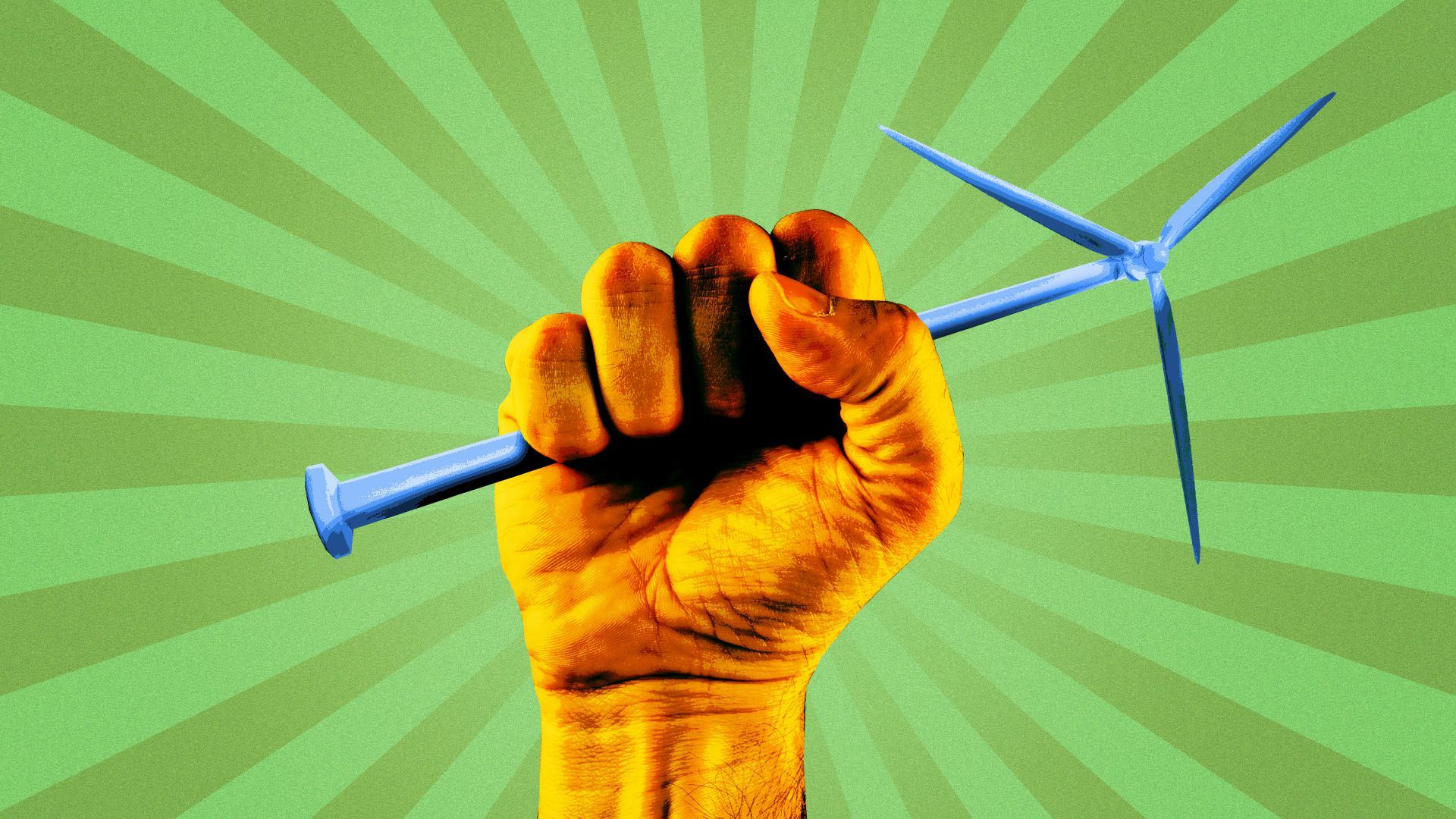 New analysis from the firm Energy Innovation finds that building new U.S. wind and solar power generation is very often more cost-effective than continuing to run existing coal-fired power plants.
The big picture: "[Seventy-two] percent of existing U.S. coal capacity and 80 percent of existing U.S. coal plants are either more costly to continue operating compared to building new nearby wind or solar plants, or are slated to retire in the next four years," a summary of the "coal crossover" report notes.
Overall, the firm finds that 182 coal plants are uneconomic or slated to shut down in the next half-decade.
The intrigue: New wind and solar projects currently receive federal tax credits, so we wondered how much of new wind and solar's economic edge relies on those incentives.
Co-author Eric Gimon, in an email, notes that their analysis found that of those 182 coal plants, 45-50 would be "economic" in their analysis absent those renewables tax credits.
Yes, but: He added that it's likely that "every plant in the data set would fail our economic filter if the full cost of heath impacts and GHG emissions was factored in."
"I suspect that as time goes on, federal subsidies will have less and less impact (as they diminish and renewables continue to get cheaper) on the energy-cost comparison between coal and renewables," Gimon notes.
Go deeper