Severe weather, tornadoes threaten Southern states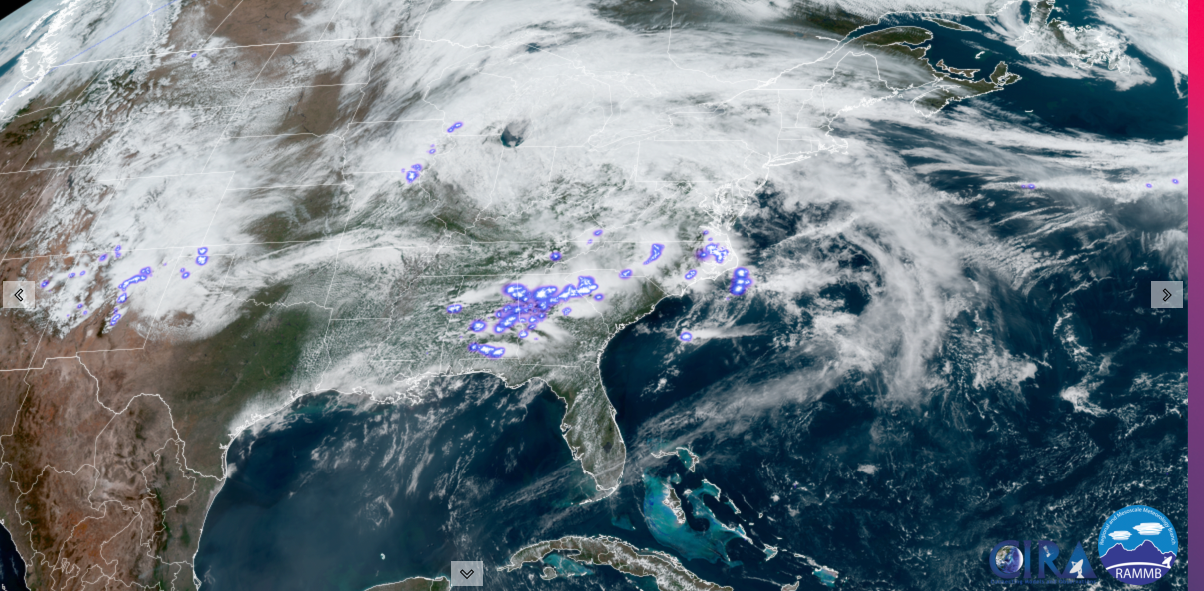 This weekend's extreme weather conditions, that included damaging thunderstorms and tornadoes in several Southern states, will continue through the first half of this week, reports the Washington Post.
Why it matters: More than 100 million Americans are facing an "elevated threat of thunderstorms" on Monday, some of which could prove severe, per the Post.
Details: A tornado touched down in the Atlanta area Monday morning and a tornado watch is in effect for parts of Georgia and Alabama. Storms could reach the Ohio river valley on Tuesday, reports CNN.
A tornado warning was issued Monday for Charlotte, North Carolina, reports the Post.
Roughly six tornadoes moved through Mississippi Sunday evening, causing "extensive residential damage" in some parts as the storm system moved through the state. Tornadoes also touched down in Nebraska and Colorado, per the Post.
Storm damage was also reported in Kentucky and a tornado warning issued for parts of Tennessee, reports the New York Times.
Our thought bubble, from Axios' climate reporter Andrew Freedman: The highest probability of severe weather stretches from northeastern Texas to western Kentucky and Tennessee through Monday night.
However, the ongoing storm system has already proved to be especially menacing, with a "tornado emergency" declared for Tupelo, Miss. on Sunday night, and tornado warnings issued for downtown Atlanta as well as the city of Charlotte so far on Monday.
Over the weekend, grapefruit-sized hail fell in Texas and Oklahoma, with more large hail forecast today.
Go deeper