Exxon and Chevron earnings are back in the black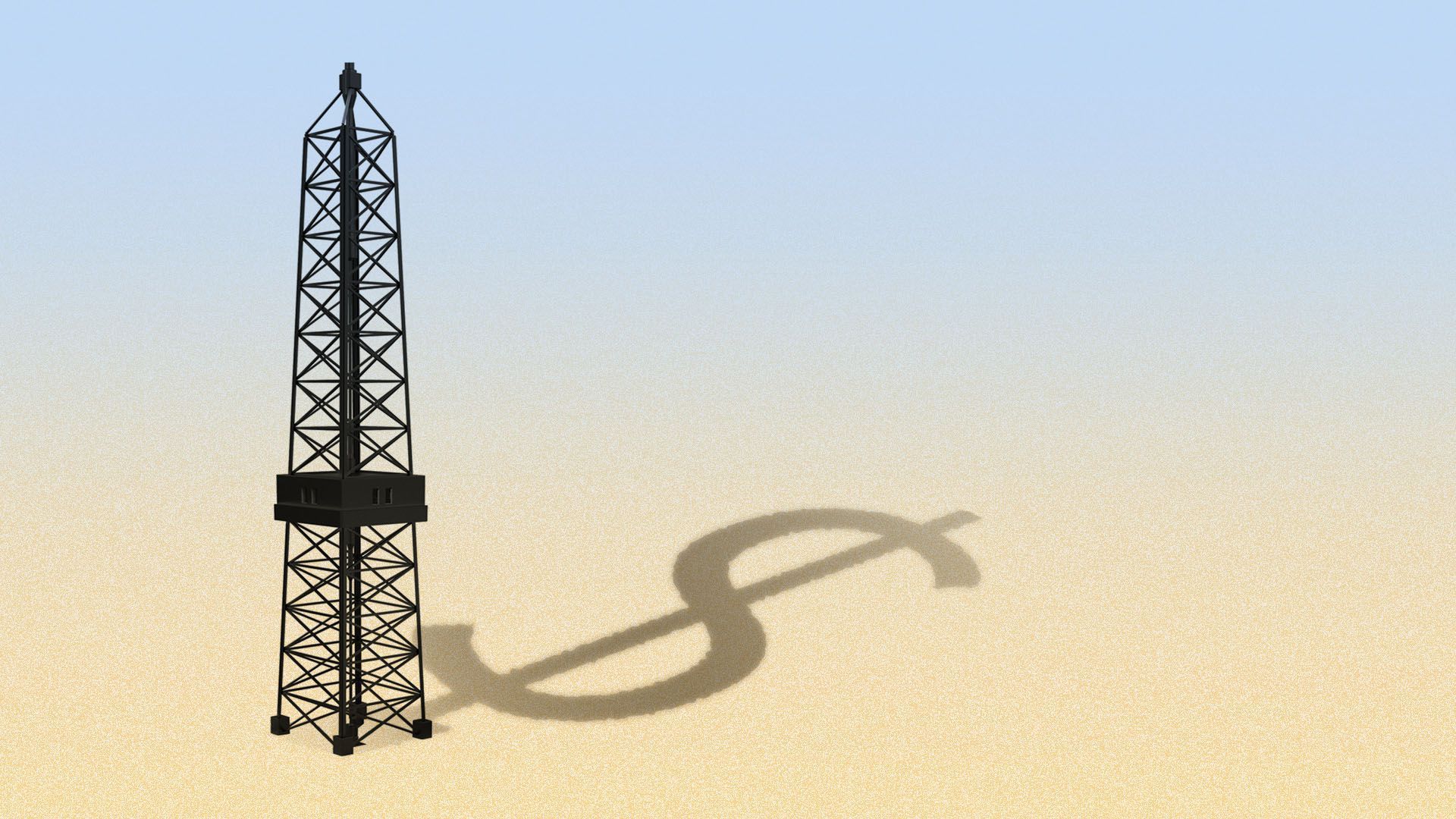 The largest U.S.-based multinational oil giants swung back into positive territory in their first-quarter earnings reports this morning as higher oil prices this year help the sector emerge from the pandemic.
Why it matters: The Q1 financials from Exxon and Chevron come after BP, Shell and Total also reported profits earlier in the week, signaling Big Oil's improving fortunes after COVID-19 crushed demand and prices last year.
More broadly, multiple oil companies posted big losses last year, slashed spending and took big write-downs on asset values.
Driving the news: Exxon reported a $2.73 billion profit.CEO Darren Woods cited higher commodity prices and "our focus on structural cost reductions, while prioritizing investments in assets with a low cost of supply."
The result comes as activist shareholders are pushing for major changes in the company's board.
Chevron, meanwhile, posted a roughly $1.4 billion Q1 profit after losing $665 million in the prior quarter.
The big picture: The two giants "generated the most free cash flow in more than a year as economies around the world claw their way out of lockdowns, boosting energy demand," Bloomberg notes.
But, but, but: Chevron's net income was below the first three months of 2020.
CEO Mike Wirth said higher oil prices boosted earnings.
But he added that results were lower than a year ago due partly to COVID's impact on refined fuel volumes and sales, and the effect of February's Texas winter storm.
Go deeper: Taking stock of Big Oil's pandemic recovery
Go deeper