Report: Net-zero emissions targets will have real effects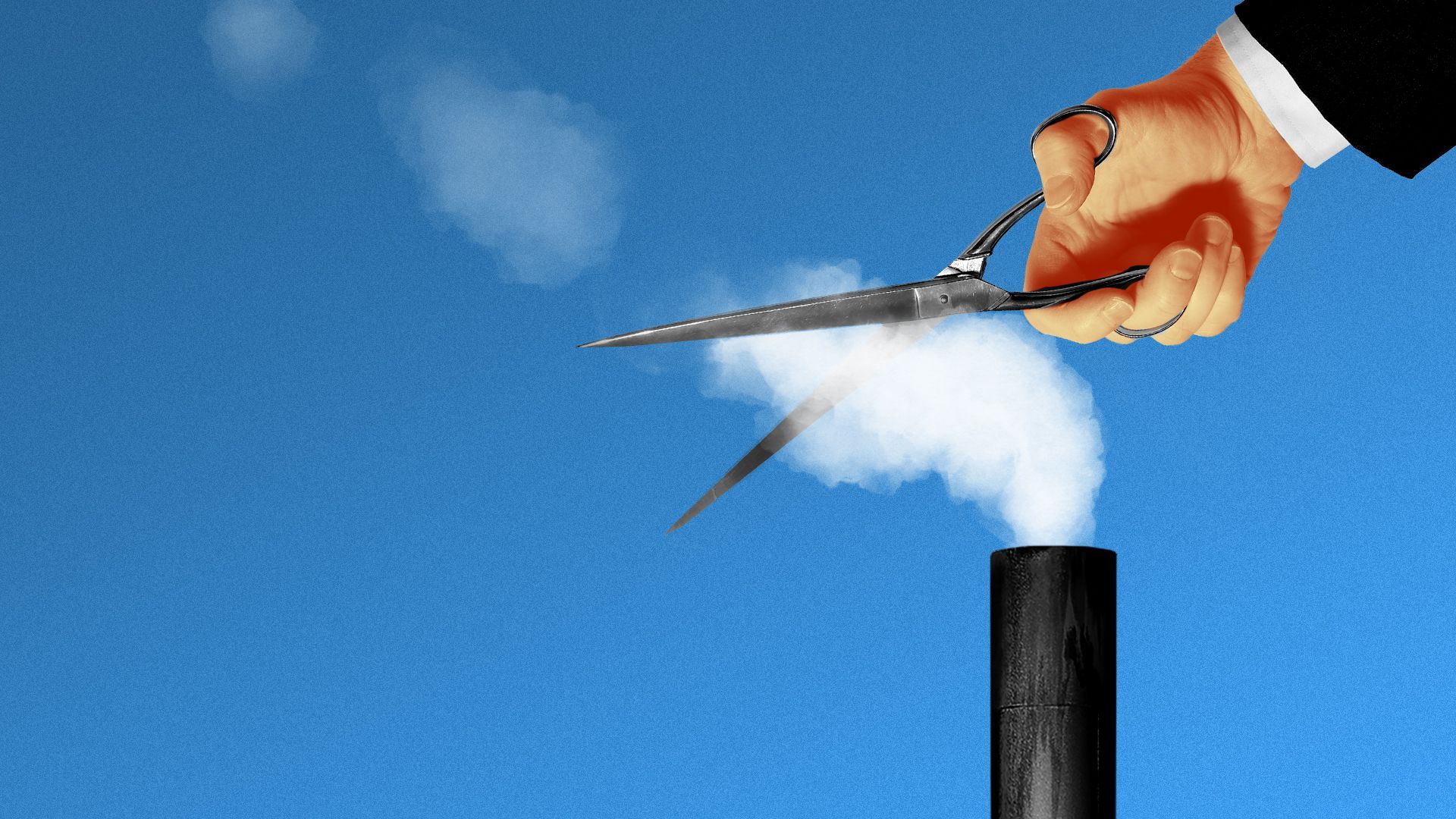 A Moody's Investors Service report says midcentury "net-zero" emissions targets now common among countries and financial firms will have tangible effects on polluting industries.
Why it matters: Yes, that seems obvious! But these efforts are heavy on aspiration and often lack teeth, though some countries are putting targets into law.
"The spate of targets and the push on climate risk disclosure is "expected to raise credit risk and reduce the availability, and increase the cost, of capital for carbon-intensive activities," Moody's says.
The big picture: "[W]e expect pressure to inexorably rise for major producers and users of hydrocarbons to adjust business strategies to implement credible transition plans," it notes.
What we don't know: "The full implications for this decade of such initiatives will only become clear with the detail, breadth and speed of implementation steps taken under the net zero initiatives," Moody's notes.
A big thing to watch is government policy and financial sector actions resulting from interim targets.
Countries including the U.S. have recently set steep 2030 emissions-cutting targets.
Go deeper