Exclusive: The big push for a clean power mandate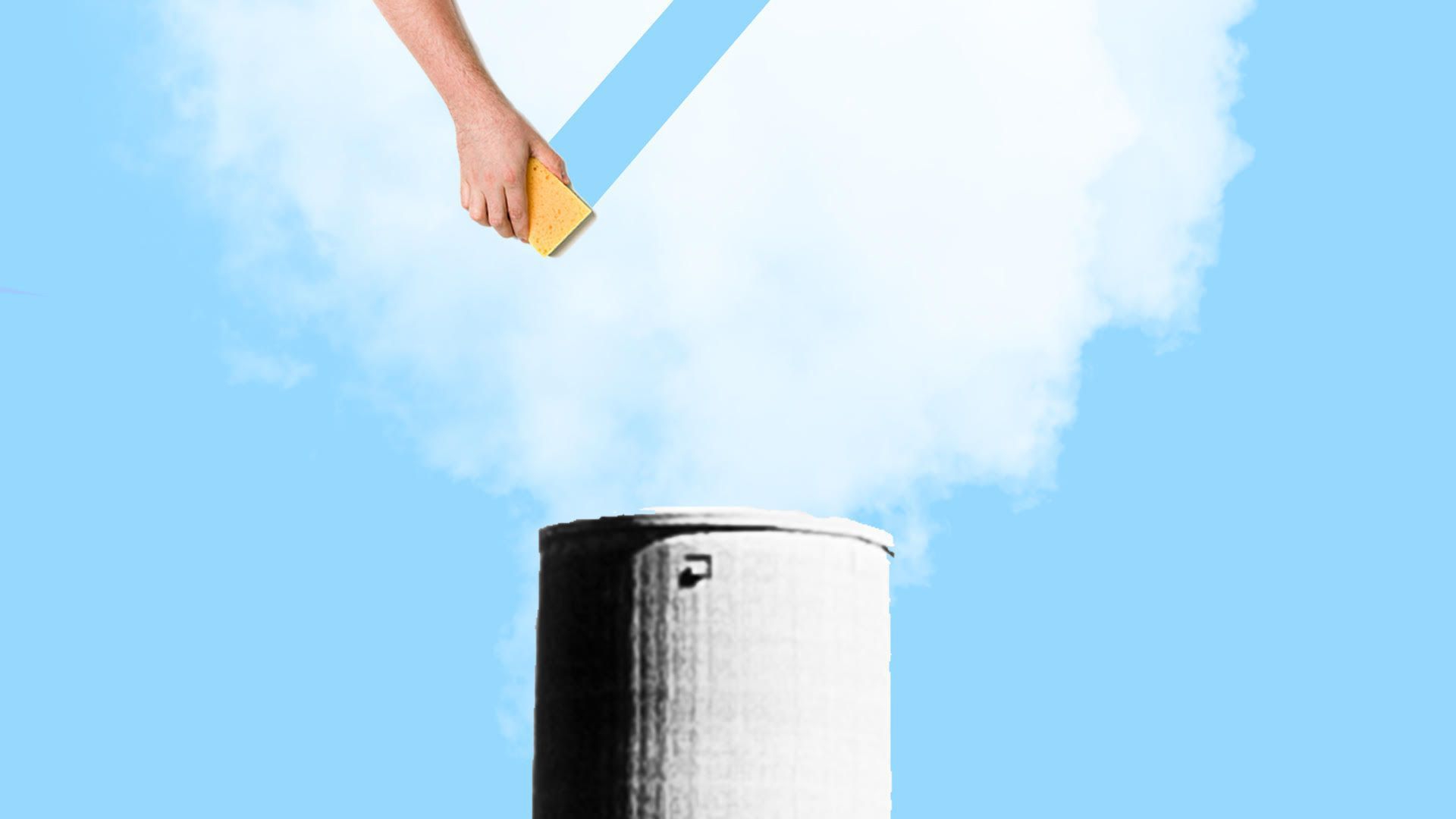 A wide coalition of environmental groups on Monday will urge President Biden and Capitol Hill leaders to require major increases in zero-carbon power generation in the infrastructure package lawmakers are crafting.
Why it matters: Their letter today backing a "clean electricity standard" (CES) signals a growing push behind the idea across a big swath of the environmental movement.
The letter calls for requiring 100% carbon-free power by 2035, with 80% by 2030.
It calls a standard needed to "rapidly clean up our electricity system to reduce pollution and protect public health."
The intrigue: It also backs crafting the policy in a way that would fit within budget reconciliation — the spending and revenue measures that Democrats can pass in the Senate with a simple majority.
How it works: It comes from over 150 national and local organizations. They include big groups with deep Beltway ties, such as the League of Conservation Voters, the Center for American Progress and the Natural Resources Defense Council.
But it also includes new players and advocates close to the Democrats' progressive wing, such as Evergreen Action, as well as the Sunrise Movement, which along with Rep. Alexandria Ocasio-Cortez helped push the Green New Deal into the party's bloodstream.
Where it stands: President Biden's campaign platform called for 100% carbon-free power by 2035, and the White House infrastructure proposal includes a clean standard.
A number of power companies recently wrote a letter to Biden endorsing a standard.
Yes, but: A CES faces significant political hurdles, including Democratic Sen. Joe Manchin's wariness of both the policy and use of reconciliation for major bills.
Energy Secretary Jennifer Granholm recently signaled the White House was open to trying to push a CES via reconciliation, though her comments were noncommittal. The firm Capital Alpha Partners, in a note Friday, said it is "doubtful" a CES will move under reconciliation.
In addition, it would also need to be drafted in a way that fits within the reconciliation rules.
However, Evergreen Action and Data for Progress recently released a proposal for doing so.
What we're watching: Where the power industry stands during Capitol Hill negotiations over economic recovery legislation.
The Edison Electric Institute tells Axios it would back a standard that covers "all clean energy resources, including existing nuclear and hydropower generation, and provides opportunities to credit new technologies as they become commercially available."
It also wants "partial credits to natural gas generation in recognition of its role in integrating renewables." But support for gas-fired generation is a tough sell on the left.
The chart above, which shows this century's evolution of the U.S. power mix, underscores how achieving a carbon-free system over the next 15 years would require a huge transformation.
The big picture: Fossil fuels still play a dominant role, even as renewables are growing significantly.
The chart shows wind and solar, which are the fastest-growing renewables, as well as conventional hydro, but does not show smaller renewable sources.
What we don't know: What a carbon-free power system would look like.
Certainly, it means lots more renewables, and perhaps new nuclear technologies that are generating investment but are not yet commercialized.
In addition, fossil fuel generation with carbon capture technology could play a role, but that tech is expensive and has scarcely been deployed.
Go deeper