White House unveils plan to boost international climate financing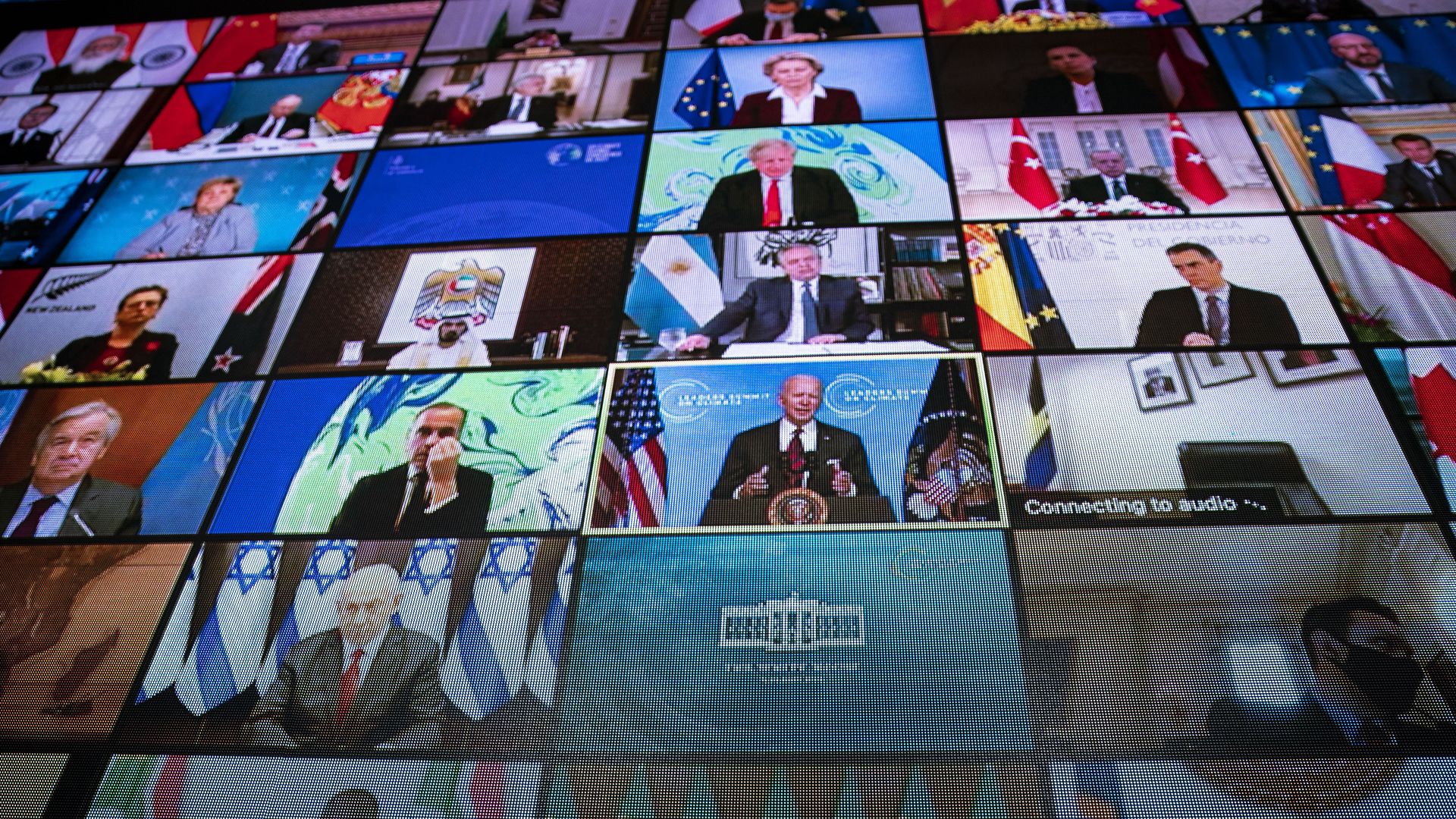 The White House released an international finance strategy Thursday that aims to help other nations fight climate change.
The big picture: A major part of the wide-ranging plan, released as the White House climate summit takes place, calls for Congress to approve big increases in U.S. financing to help other nations curb emissions and adapt to warming.
It includes steps the executive branch can take on foreign aid and U.S. development finance agencies and corporations.
The document notes that the U.S. is only responsible for 15% of annual global emissions.
How it works: The plan includes making climate-related investments a priority for the U.S. International Development Finance Corporation, the Millennium Challenge Corporation and the Export-Import Bank of the United States.
It says that U.S. agencies "will seek to end international investments in and support for carbon intensive fossil fuel-based energy projects."
However, it says that in "limited circumstances" there may be "compelling development or national security" reasons to continue support for fossil projects.
Part of that effort to scale back fossil finance includes the Treasury Department working with OECD partners to have their export credit agencies "reorient financing away from carbon-intensive activities."
What they're saying: The environmental group Friends of the Earth said the plan falls short despite some new restrictions.
They cited the absence of an explicit commitment to curb financing for fossil fuel projects through the Export-Import Bank, among other criticisms.
Go deeper: All the new emissions targets announced at Biden's climate summit
Go deeper