Sen. Joe Manchin: Getting rid of filibuster will lead to "serious problems"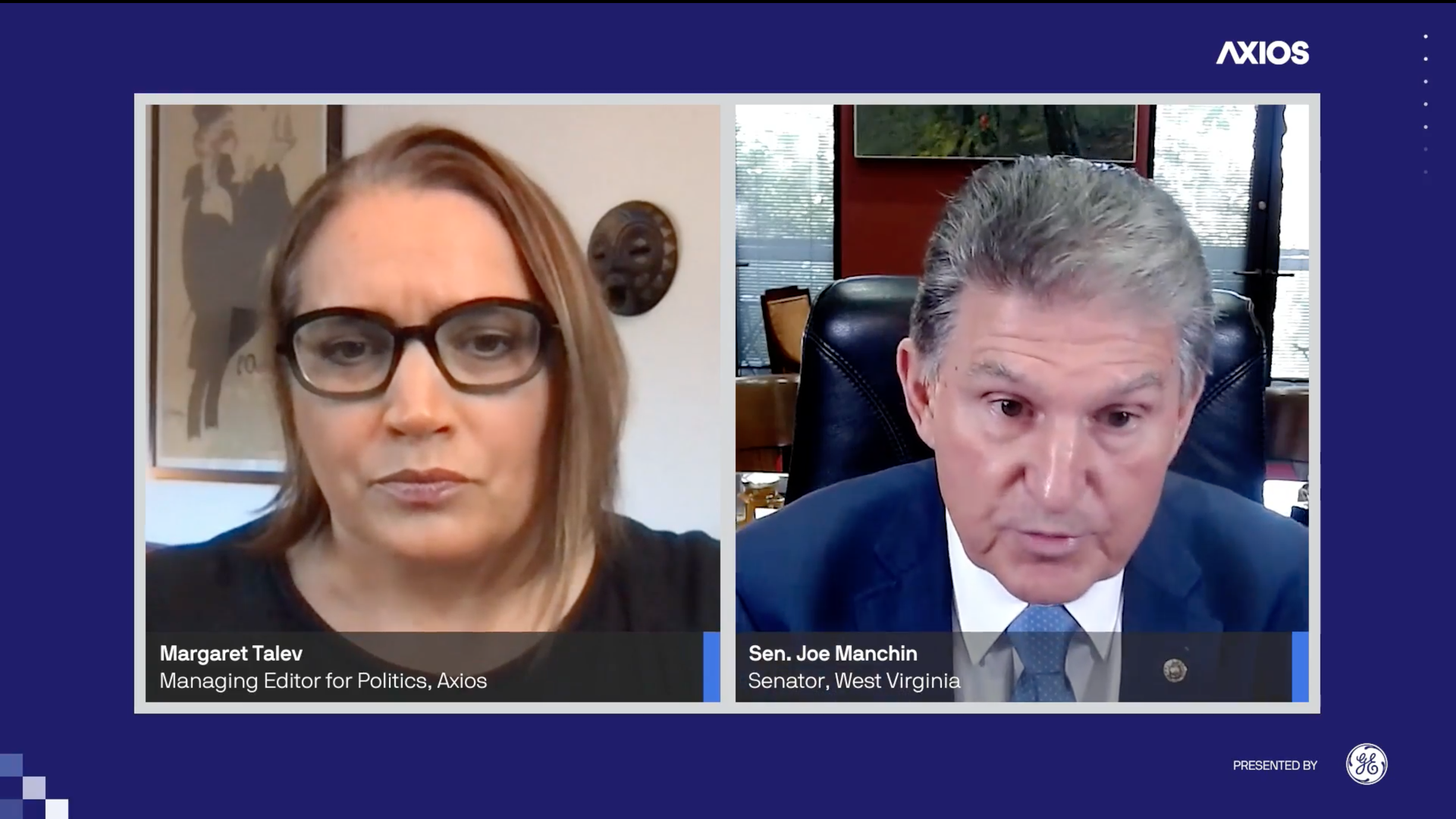 Getting rid of the filibuster in the Senate to pass legislation with a simple majority will lead to "serious problems," Sen. Joe Manchin (D-W.Va.) said on Wednesday during an Axios event.
Why it matters: Manchin has repeatedly said that he does not support eliminating the filibuster. His stance reduces President Biden's chances of pushing through his agenda, including passing climate change legislation, by limiting Senate Democrats' legislative power.
What he's saying: "If you give up on democracy, if you give up on the republic, if you give up on filibuster, I tell you we're in serious problems," Manchin said.
"When it comes to the Senate, [it] is expected and it was designed for us to come together and find a pathway forward and that pathway forward," Manchin added, referring to how the Senate should work in a bipartisan manner.
"What goes around comes around," Manchin added. "I remember when Donald Trump was beating up on all the Republicans to get rid of the filibuster from 2017 to 2020. That was a daily occurrence."
Manchin also suggested that due to heavy partisanship, it has become more difficult to pass legislation, but that does not excuse eliminating the supermajority.
Worth noting: The senator also said during the event that he does not support using infrastructure spending to tackle climate change policy.
Watch the full event here.
Go deeper