Environmental and rights groups link to push for equity in Biden's solar efforts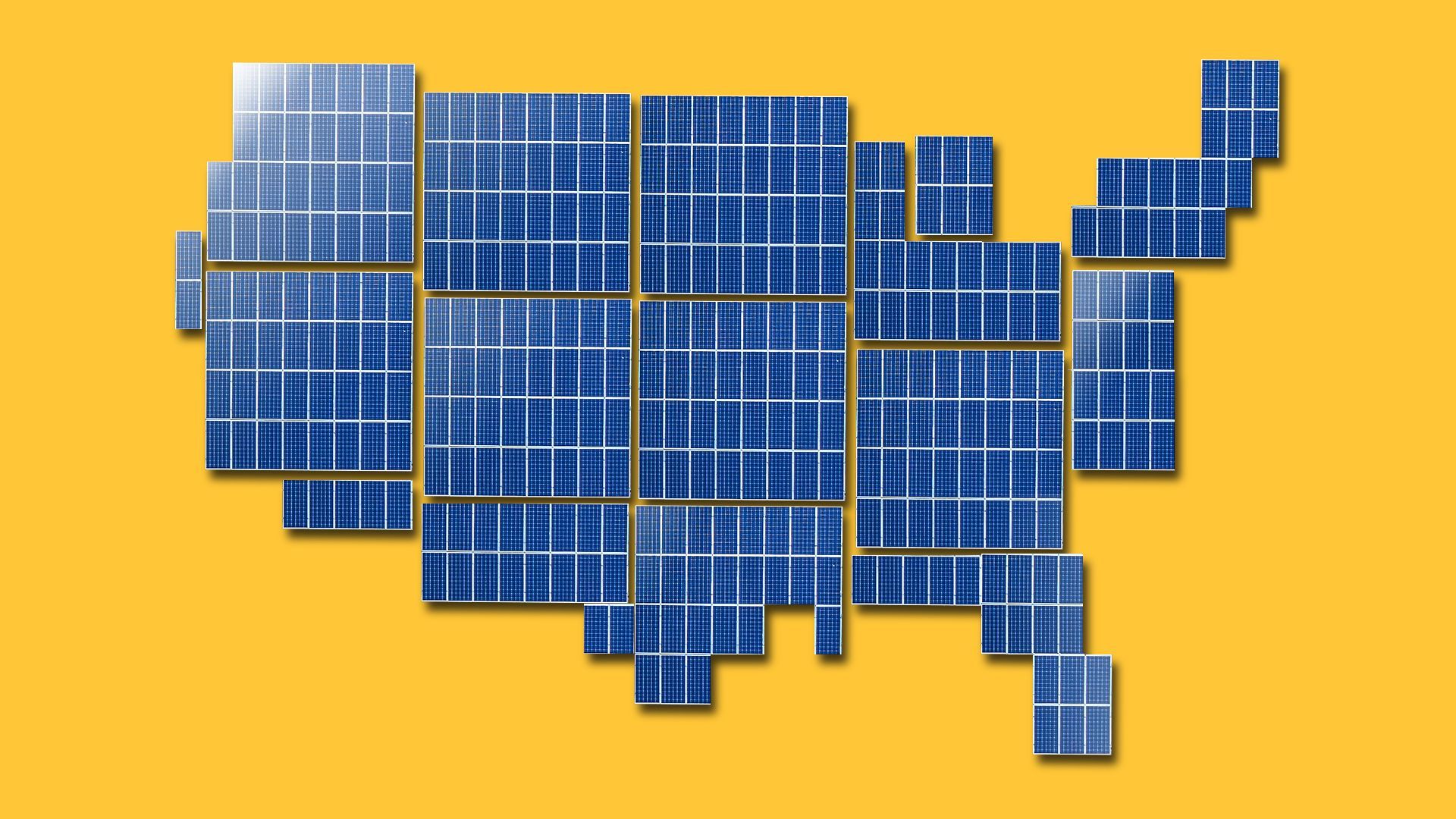 A new coalition has formed aimed at helping ensure federal efforts to expand solar power don't leave the poor and communities of color behind.
Driving the news: The dozen-plus members of the Solar Access for All Coalition include Earthjustice, Coalition for Community Solar Access, GreenLatinos, Solar United Neighbors and the NAACP.
Why it matters: The White House wants clean energy policy to enable economic and environmental gains for communities that have long borne disproportionate pollution burdens.
But a lot of blanks remain to be filled in.
The big picture: "For too long, the benefits of a clean energy economy have eluded communities of color, indigenous communities, low-income, rural, and frontline communities disproportionately impacted by climate and environmental change," they said in a letter to congressional leaders.
How it works: Goals include adding solar power to 30 million homes, 15 million of which are low- and moderate-income, and making sure people from underserved communities are part of the solar workforce.
They unveiled a policy agenda today. Just a few planks...
Not only extending solar investment tax credits as the White House plan calls for, but structuring them to spur deployment in underserved areas.
Providing zero or low-interest financing via the Energy Department's Loan Programs Office.
$30 billion in funding for state, local and tribal communities to deploy distributed and community solar, with a significant amount targeted to communities the group represents.
Various solar workforce development initiatives.
What's next: Earthjustice's Luis Nasvytis Torres tells Axios the coalition's plans include "directly lobbying members of Congress and the administration to include the core proposals within our roadmap in whatever infrastructure legislation moves this year."
Go deeper