Think tank launches climate news outlet powered by former Greentech Media staff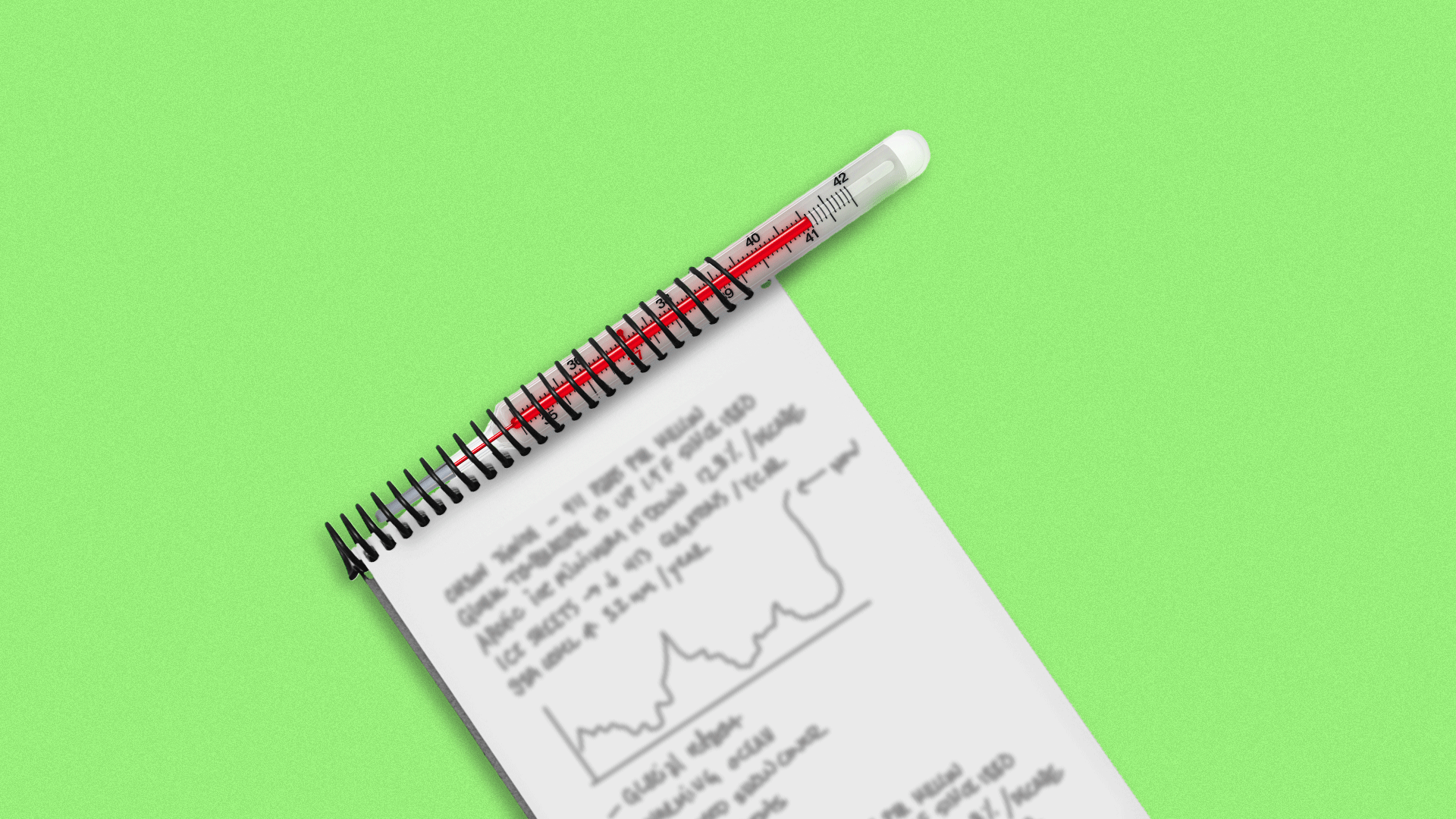 The clean energy think tank RMI just launched a nonprofit journalism arm called Canary Media that's staffed by well-known names in energy and climate reporting.
The big picture: Canary will be "at the forefront of the clean energy transition" with a mission to cover global efforts to fight climate change, per RMI, formerly the Rocky Mountain Institute.
The intrigue: Top staff are veterans of Greentech Media, a highly respected but now-defunct site that began in 2007.
The consultancy Wood Mackenzie, which bought Greentech in 2016, shuttered it last month (though WoodMac provides its own public-facing content).
Canary's editor-in-chief is Jeff St. John, who was managing editor at Greentech. Eric Wesoff, who was Greentech's first employee, is managing editor.
Also on board are former Greentech reporters Julian Spector and Emma Foehringer Merchant.
David Roberts, who recently left Vox to launch a Substack newsletter, is the editor at large.
Why it matters: They won't lack material as they cover business, tech and policy in a newsroom they call independent from RMI.
Clean tech — in power, mobility, industry and more — is shaking up legacy systems, attracting new investment and policy support.
But changes thus far have not started bringing the kinds of steep emissions cuts needed to meet the goals of the Paris climate deal.
What's next: Canary's site went live today and they're also launching a free subscription newsletter.
Wesoff tells Axios they have no immediate plans for paywalled products but didn't rule it out. 
The site will leverage analyses and data from RMI, but also use research from a range of analysts, Wesoff said.
The "launch partners" include Amazon Web Services, Black & Veatch and other companies.
Go deeper