The countries most vulnerable to global warming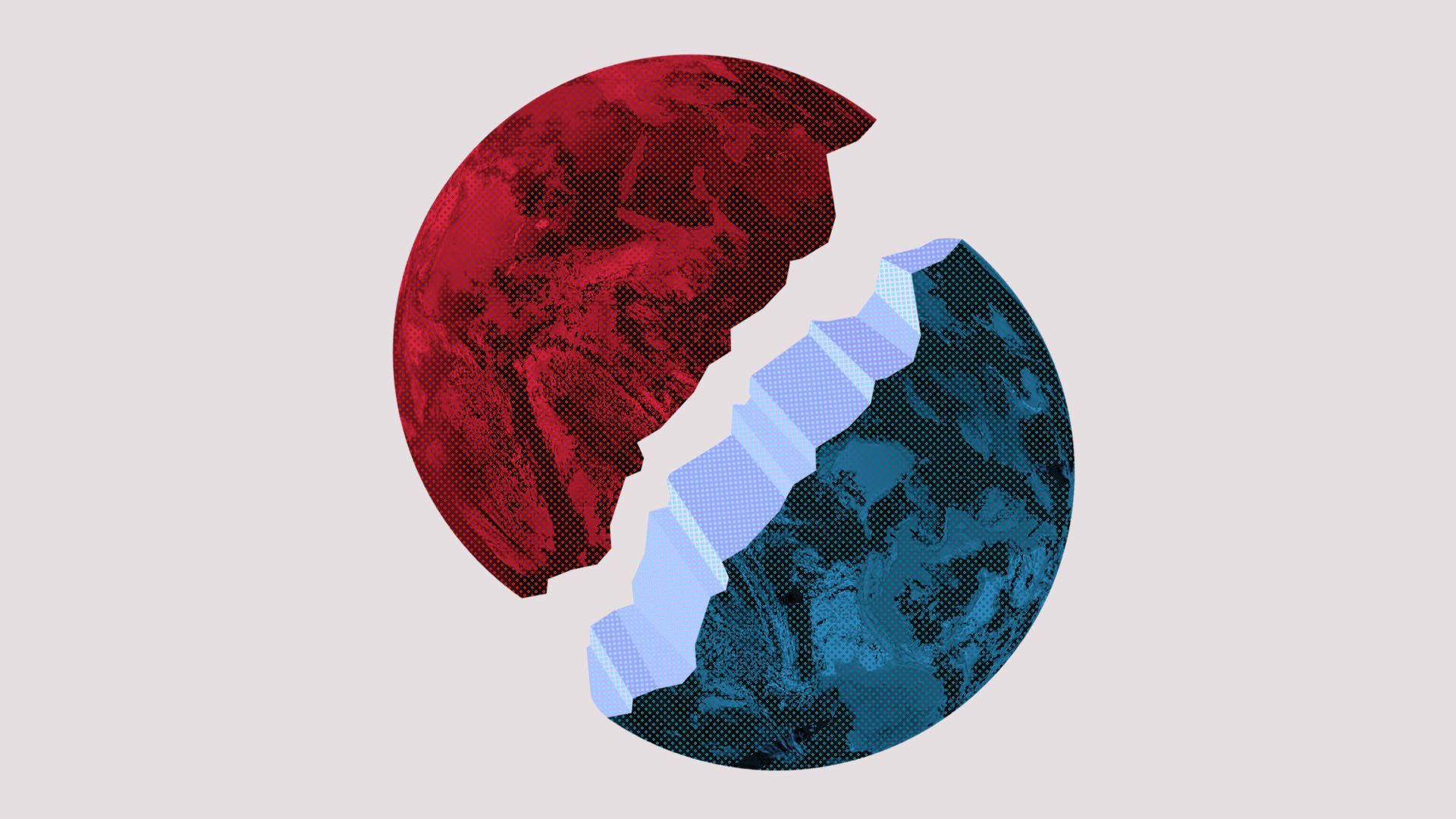 HSBC Global Research analysts are taking an increasingly granular look at which nations are the most and least resilient to climate change.
The big picture: A report this week ranked 77 countries on their capacity to adapt, shift away from fossil fuels, and benefit from growing cleantech markets.
The top 5 most resilient countries in their analysis are Sweden, France, Finland, Germany and the U.S.
The five most vulnerable are Nigeria, Bangladesh, Côte d'Ivoire, Tanzania and Tunisia.
Why it matters: It's no secret that global warming will hit poorer nations harder.
But HSCB ranks nations based on a very extensive matrix of vulnerabilities and opportunities. The analysis is based on nearly 50 indicators and 0ver 90 data points.
They are grouped in categories around temperature and other climatic conditions; food systems; fossil fuel dependence and revenues from low-carbon tech; wealth and inequality levels; governance and more.
The intrigue: HSBC has done versions of this report before.
But the new iteration uses a dozen expanded criteria like biodiversity, gender equality, land elevation, minerals needed for clean energy and, ominously, hospital beds.
Yes, but: While the rankings are important, the report also cautions that just looking at the top and bottom of the list can mask many important factors.
To take just a couple of examples, it notes that Qatar and Bahrain experienced the highest average annual temperatures at 28.4˚C and 28.3˚C."
In the U.S., meanwhile, the number of people affected by extreme weather is rising, they note.
Go deeper