Tackling global warming means sweating the small stuff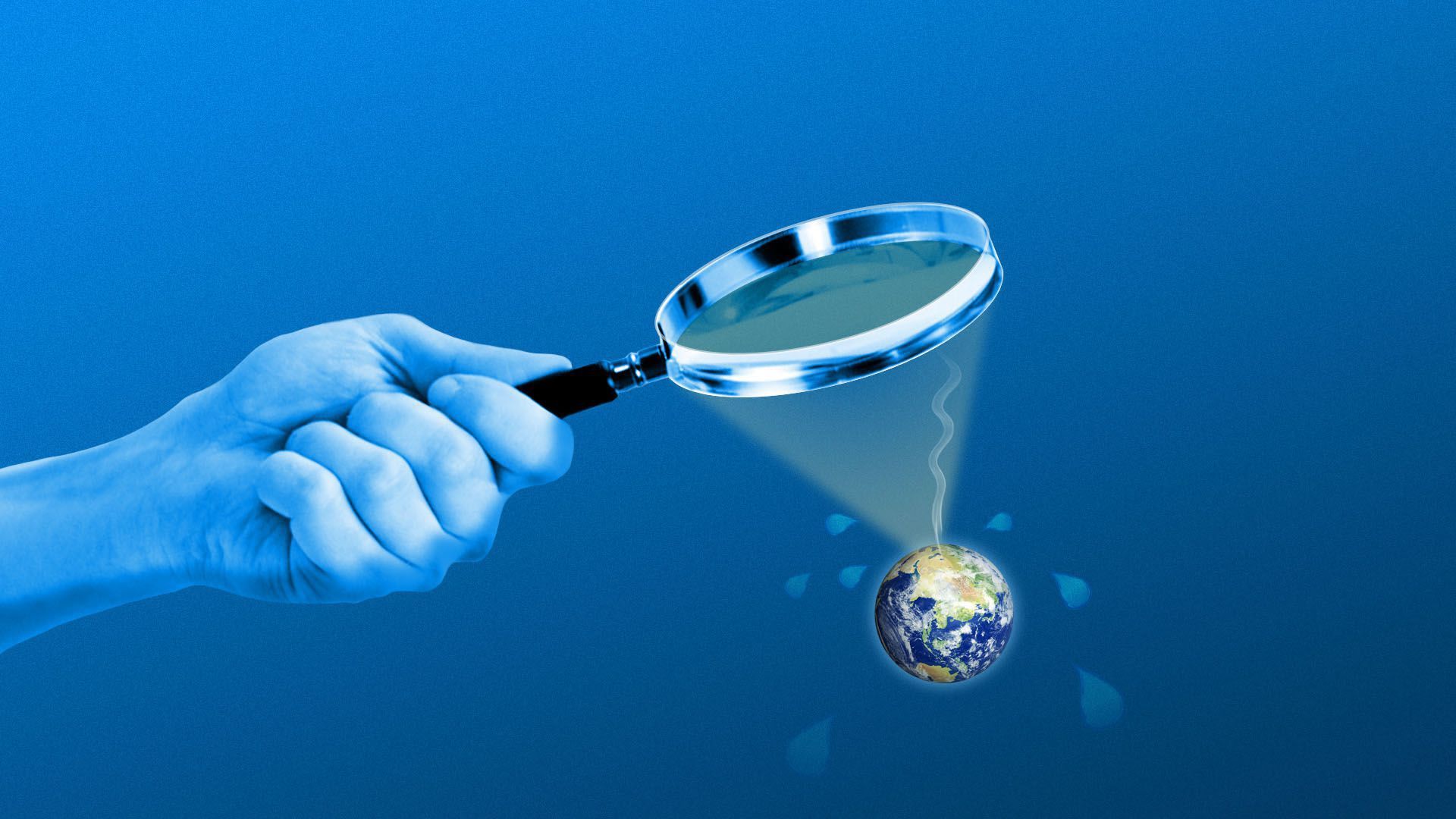 Bitcoin's rise won't cook the planet and avoiding car commutes by working from home won't save it. But both trends still matter.
Driving the news: There's connective tissue between two pieces of news.
Tesla, which invested $1.5 billion in bitcoin, said yesterday that it's now accepting bitcoin as payment for its electric cars as it pledged last month.
Wedbush Securities analyst Dan Ives calls it "a potential game changing move for the use of Bitcoin from a transactional perspective." (Note: "Potential" is doing some work there.)
But digital bitcoin "mining" to process transactions requires lots of electricity, prompting fears that greatly expanding its use — something Tesla won't do alone — will light the fuse on a carbon bomb.
Separately, data analytics startup Watershed — which helps clients cut emissions — just unveiled an interactive tool that creates estimates of remote work policies' climate effects.
The calculator arrives as many companies and organizations are giving employees the option to continue remote work — partially or completely — after the pandemic.
Why it matters: Scientists say steep emissions cuts need to be happening now to keep the Paris Agreement's goals within reach.
So it's worth paying attention to things that can make those cuts harder, like bitcoin, or potentially easier, like working from home (but it's complicated).
The intrigue: A note from Bank of America Global Research warns that environmentally minded investors already need to pay attention to the "enormous environmental costs of Bitcoin."
"Given the relatively linear relationship between Bitcoin prices and Bitcoin energy use, it is perhaps no surprise that Bitcoin's estimated energy consumption has grown over 200% in the past two years," BofA analysts find in the March 17 report.
They estimate bitcoin's energy consumption is already larger than Greece's and CO2 emissions linked to bitcoin are of the same magnitude as the U.S. government and American Airlines.
Bloomberg has much more.
Yes, but: Estimates of bitcoin's energy consumption vary widely, and future advances in efficiency and expansion of zero-carbon electricity can act as counterweights.
What's next: Meanwhile, the effect of emissions from reshaped work patterns is hard to pin down.
It involves calculations that consider fuel savings (which may prove pretty minor worldwide), but also heating and cooling homes that are now more frequently occupied, while keeping those systems on in partially occupied offices, too.
And ending the traditional office model gives workers more flexibility to live farther away — and perhaps in larger homes that require more energy and create longer commutes when workers do travel.
Where it stands: The new calculator is a less granular version of the kinds of services that Watershed promotes to clients, and it's a way of looking at decisions that will become front and center for many companies.
Go deeper