DOE aims to cut solar costs by 60% as part of Biden's climate program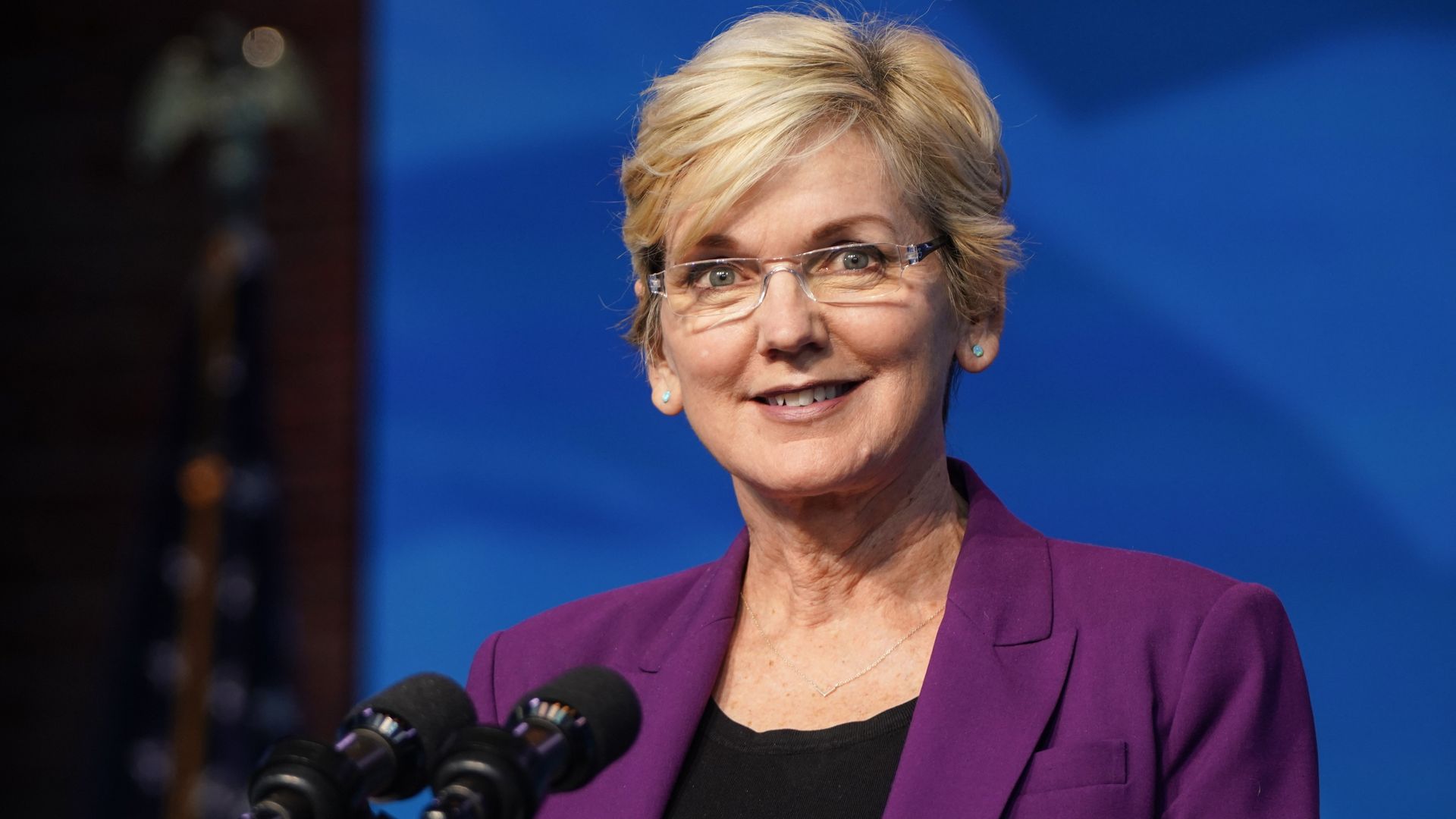 The Energy Department is aiming to help lower solar power costs by 60% over the next decade as the Biden administration looks to greatly speed up deployment of solar and other climate-friendly sources.
Why it matters: The target, paired with new funding for development of more advanced solar tech, is among Energy Secretary Jennifer Granholm's first initiatives.
And it's part of a broader administration push to have various zero-emissions-generating sources together provide 100% of U.S. power by 2050 — a massive expansion that will require a suite of policies and Capitol Hill help.
By the numbers: DOE today said they're targeting solar costs of 3 cents per kilowatt-hour by 2025 and and 2 cents by 2030.
It replaces a prior goal of hitting that 3-cent target by 2030 and comes as costs have already been coming down for years.
"In many parts of the country, solar is already cheaper than coal and other fossil fuels, and with more innovation we can cut the cost again by more than half within the decade," Granholm said in a statement.
Solar has grown a lot in recent years, but still represents just 2.3% of total U.S. power, per the Energy Information Administration, which is the DOE's independent statistical arm.
Yes, but: Driving down costs further is just one element of vastly scaling up solar power deployment.
Other needs include expansion of batteries and other forms of storage to pair with intermittent renewable sources, and new transmission infrastructure.
What's new: DOE today announced roughly $128 million in new funding for various solar efforts, including $40 million for various outside R&D and performance validation initiatives for technologies that use a family of materials called perovskites.
Another part of the funding is $20 million for National Renewable Energy Laboratory consortium to bolster development of lower cost cadmium telluride solar cells, which are currently less common than silicon tech.
Go deeper