2030 is the new 2050 for emissions-cutting pledges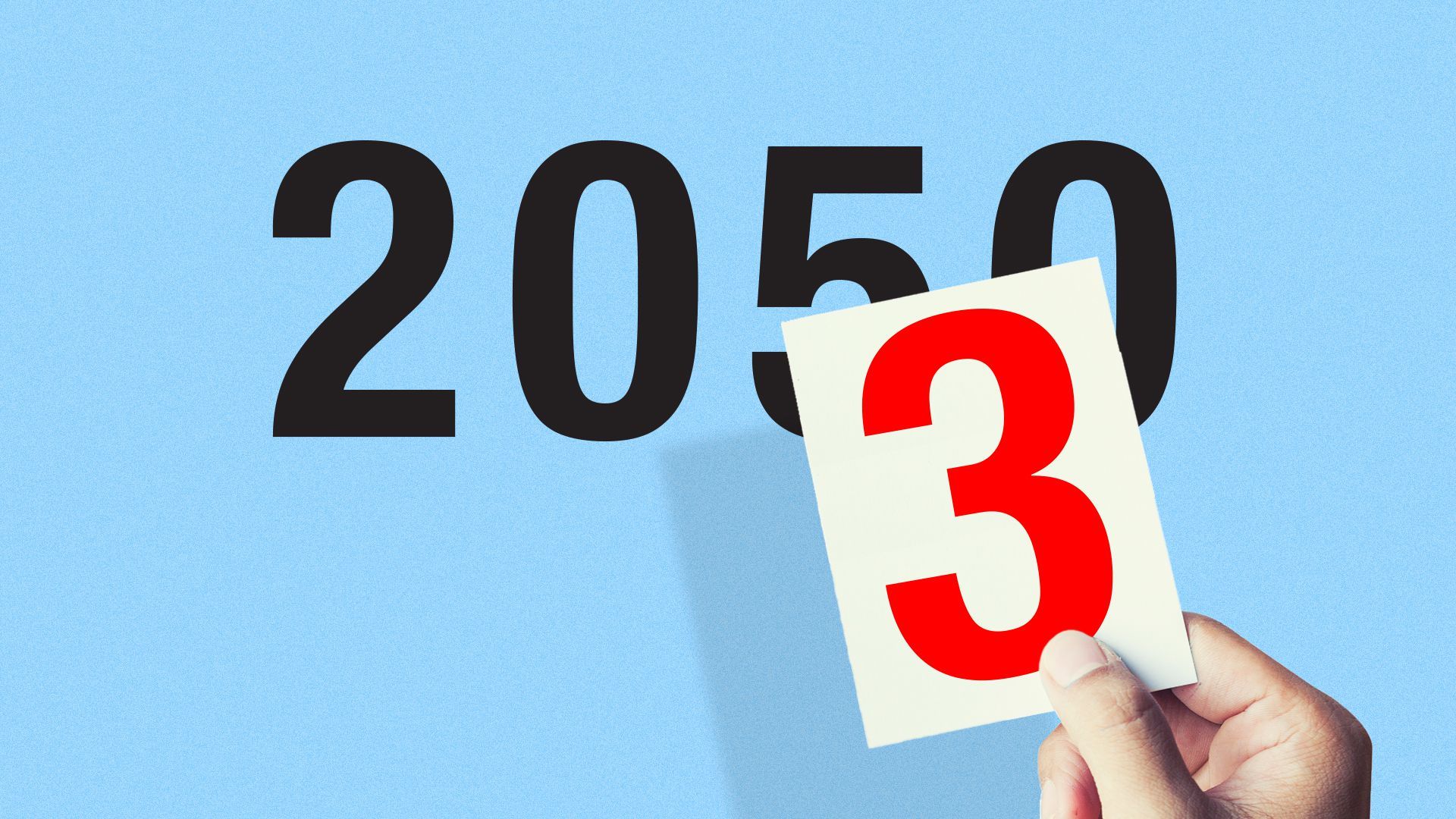 Pledges to end net emissions by midcentury are now commonplace for big countries and companies, but several looming summits are putting a fresh focus on a much closer horizon.
Driving the news: U.S. officials intend to unveil a 2030 greenhouse gas emissions-cutting target under the Paris deal by April 22 — the date of a big summit Biden is hosting.
Where it stands: John Kerry, President Biden's climate envoy, used a multilateral meeting Tuesday to call for countries to show "concretely" how they'll meet those midcentury pledges with nearer-term steps.
The intrigue: A deeply reported Washington Post story gets to the dilemma facing U.S. officials — crafting a 2030 pledge over the next few weeks that's ambitious but not just a paper tiger.
Why it matters: Any hope of meeting the Paris Agreement's longshot target of limiting warming to 1.5°C above preindustrial means steep cuts need to be happening now.
Go deeper