Jeep unveils a prototype electric Wrangler concept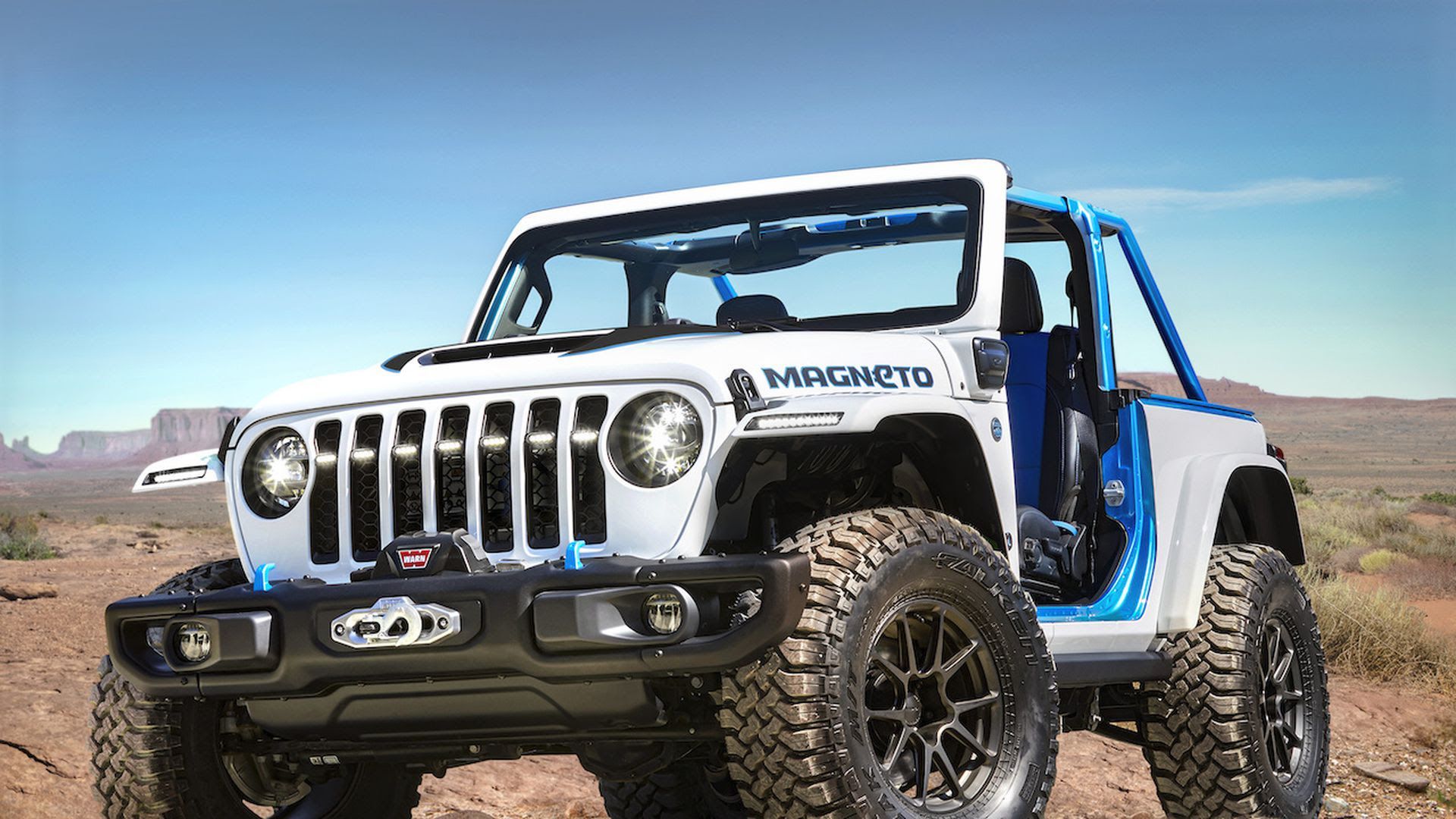 That image above is the Jeep Wrangler "Magneto," an electric concept Jeep's calling a "stealthy, quiet, quick and an unmistakable rock-climbing force."
The details: 285 horsepower and the concept vehicle can go from 0-60 mph in 6.8 seconds, Jeep said.
It did not offer a mileage range for the vehicle powered by four lithium-ion battery packs.
Magneto includes a six-speed manual transmission, which is rare in EVs but might appeal to enthusiasts.
The concept is one of the vehicles Jeep is showing off at the upcoming Jeep Safari event in Moab.
What they're saying: "Jeep executives have said every Jeep will offer some form of electrification going forward, but it has not confirmed an all-electric version of the Wrangler," CNBC notes.
Via The Detroit News, Jeep design studio head Mark Allen said they plan to test out the vehicle in coming years.
"Would it be done like this in production? No, it would be done a different way, but I wanted to get the feeling of a full battery electric," he said.
Why it matters: Automakers are looking to recreation-minded customers.
For instance, Rivian is touting planned charging stations near parks for the SUV and pickup they're building.
GM, meanwhile, has an all-electric Hummer and plans to provide details early next month.
Go deeper