Climate diplomacy vet joins Biden's team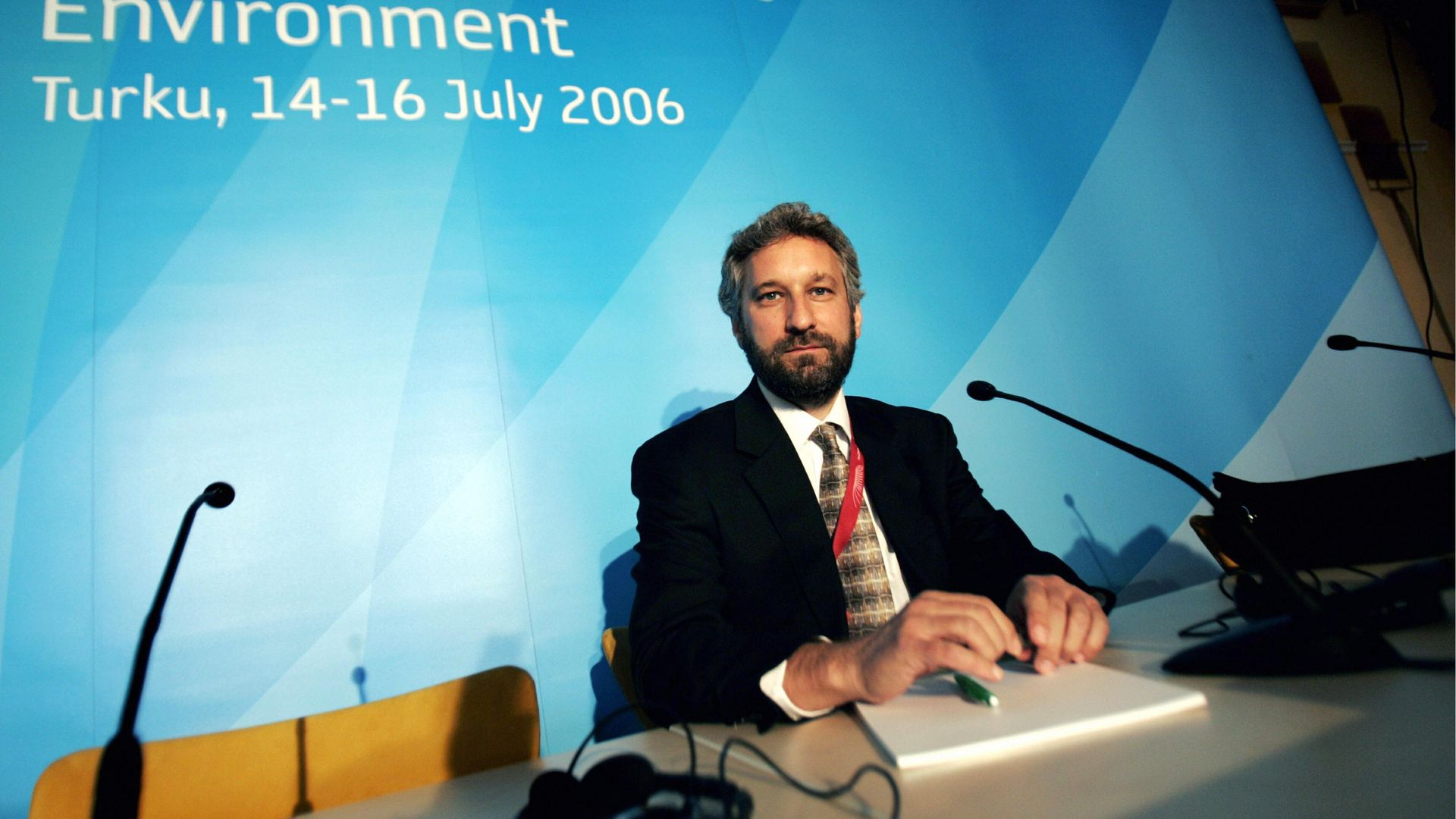 Elliot Diringer, a well-known figure in climate diplomacy circles, has joined the State Department as the Biden administration looks to step up global collaboration.
Driving the news: Diringer's auto-reply email at the Center for Climate and Energy Solutions (C2ES), where he had long been a senior executive vice president, says he began the job on Feb. 18.
Alec Gerlach, C2ES' communications director, confirms that Diringer left to join State in a climate-focused role.
Why it matters: He's one of several well-known names who will work on the team led by John Kerry, the former senator and secretary of state who is President Biden's special climate envoy.
Diringer also adds to the list of senior energy and climate officials with prior federal government experience.
He served in President Clinton's administration, including three years at the White House Council on Environmental Quality.
What we don't know: The precise parameters of the gig. State did not comment on Diringer's role specifically.
But a spokesperson said more broadly that the administration is looking to strengthen climate capabilities at State and U.S. embassies after the Trump administration "underinvested."
"We hope to share more details on the special presidential envoy for climate's team and its organizational structure soon, after consultations with Congress have concluded," the spokesperson said.
Meanwhile, C2ES is adding to its roster. The group is bringing on climate diplomacy veteran Kaveh Guilanpour as its VP for international strategies, Gerlach said.
His many prior roles include, per C2ES, include time as a lead climate negotiator for the European Union and the Alliance of Small Island States, and recently as a senior member of the UN Secretary General's Climate Action Team.
Go deeper