Rivian unveils its planned electric vehicle charging network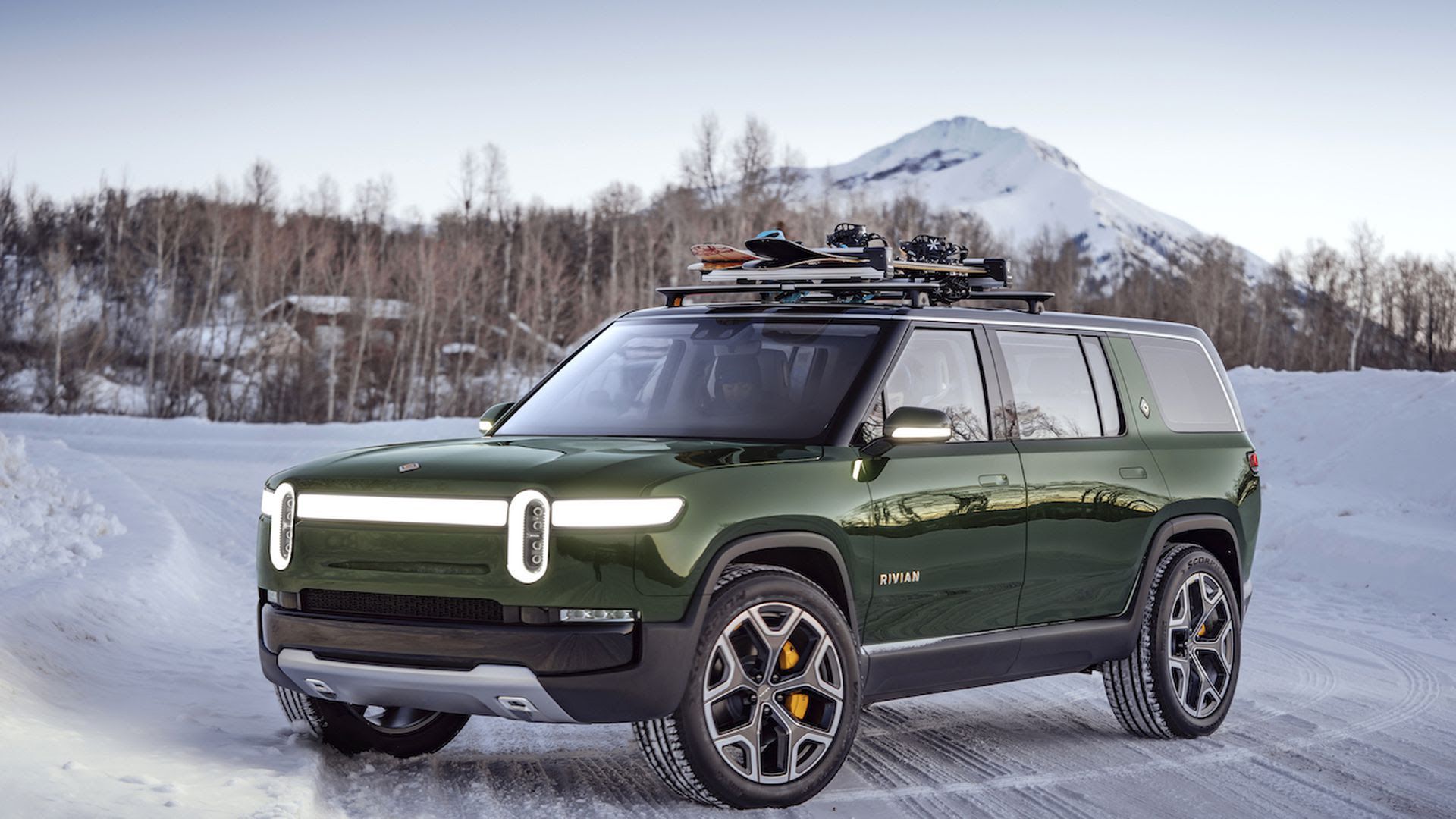 The EV startup Rivian has disclosed details about its plan to build out a charging network for drivers of the SUV and pickup going into production this year.
Driving the news: The company said Thursday that its "Rivian Adventure Network" is slated to have over 3,500 fast chargers across over 600 sites nationwide (and some in Canada) by the end of 2023.
Rivian said the fast-chargers, which are exclusive to their vehicles, can add up to 140 miles of range in 20 minutes to the R1S and R1T models that Rivian is building at its factory in Illinois.
The company is also planning to add 10,000 lower power "waypoint" chargers, which take longer to juice batteries than the fast-chargers, by the end of 2023 that are open to any EVs.
Why it matters: The exclusive fast-chargers will mean Rivian — a well-capitalized startup with backers including Amazon and Ford — will join Tesla in creating a network specific to its vehicles.
And more broadly, creating buyer confidence in widely available charging is considered one of the ways to broaden consumer acceptance of EVs.
Between the lines: Part of Rivian's sales pitch is locating charging near outdoor recreation areas and parks (which TechCrunch explored here).
For instance, it's planning to install stations along "the entire Blue Ridge Parkway from Shenandoah National Park down to Great Smoky Mountains National Park."
One specific part: Every state park in Colorado will have waypoint chargers, per Rivian and news reports.
Go deeper