Natural gas companies look to reassure buyers on emissions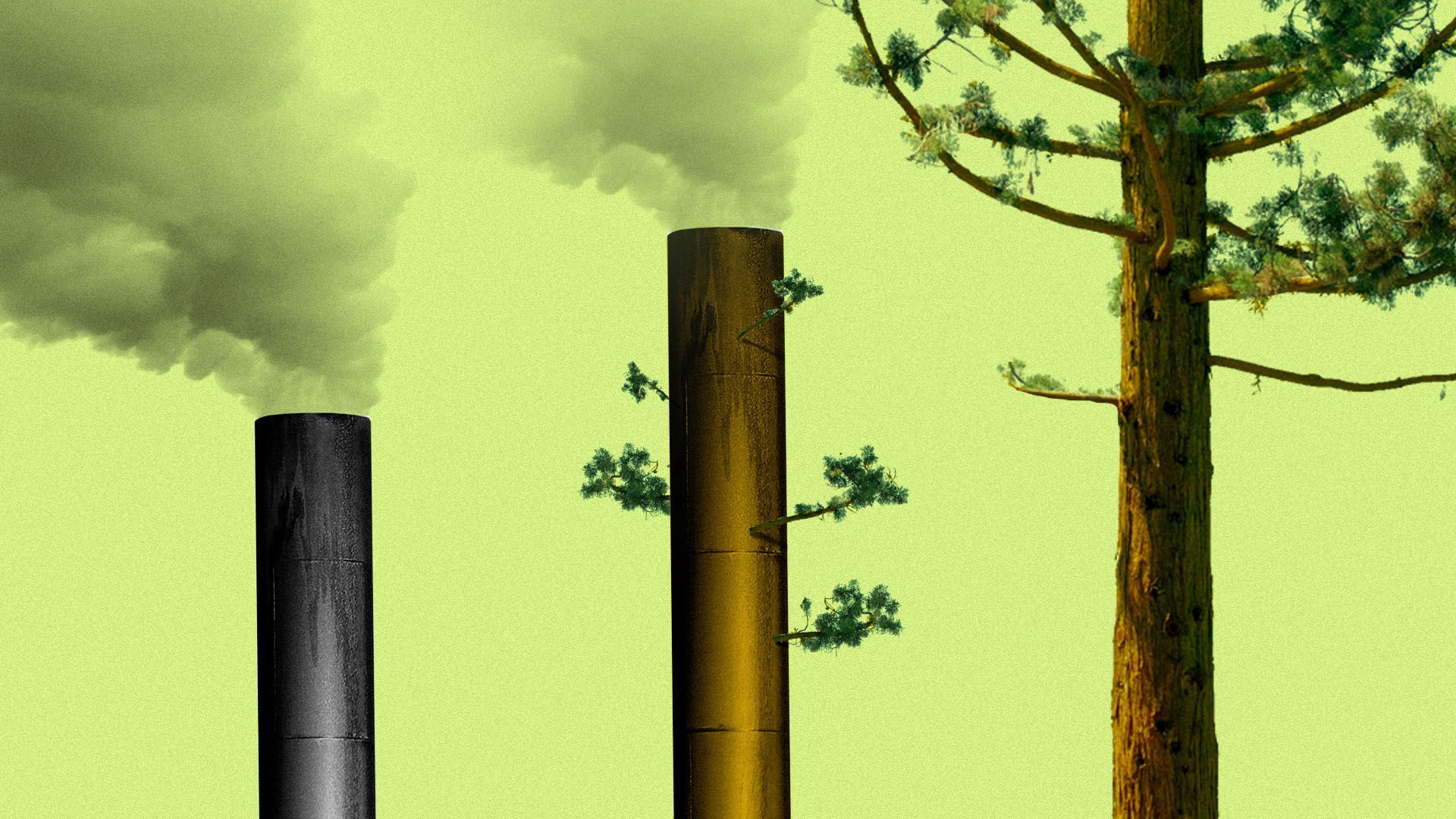 More and more liquefied natural gas companies are moving to show buyers they're serious about trying to rein in greenhouse gas emissions.
Driving the news: Spanish energy company Repsol said emissions linked to LNG loaded into a Swedish-flagged chemical tanker would be fully offset via carbon credits. Reuters has more.
Bloomberg, meanwhile, reports that Russian natural gas producer Novatek is looking to curb emissions associated with its cargoes via steps like carbon capture at one of its Arctic gas fields.
Why it matters: They're the latest signs of LNG companies looking to reassure buyers that are increasingly factoring emissions into their decisions.
"Buyers from Singapore to Europe are increasingly demanding to know exactly how dirty the gas is and the scale of the emissions it produces on its journey from wells to the end user," Bloomberg notes.
It's both a climate story and a geopolitics story as the U.S. and Russia, both giant producers, vie for influence and market share in global gas markets.
Catch up fast: A couple of weeks back we wrote about how U.S. LNG exporter Cheniere Energy will start giving customers detailed info about the greenhouse gas footprint of its cargoes.
And a Shell spokesman told me early this month that it has delivered over a half-dozen "carbon neutral" LNG cargoes to Asia, with lifecycle emissions addressed via offsets.
Go deeper