UN warns green pandemic recovery is falling short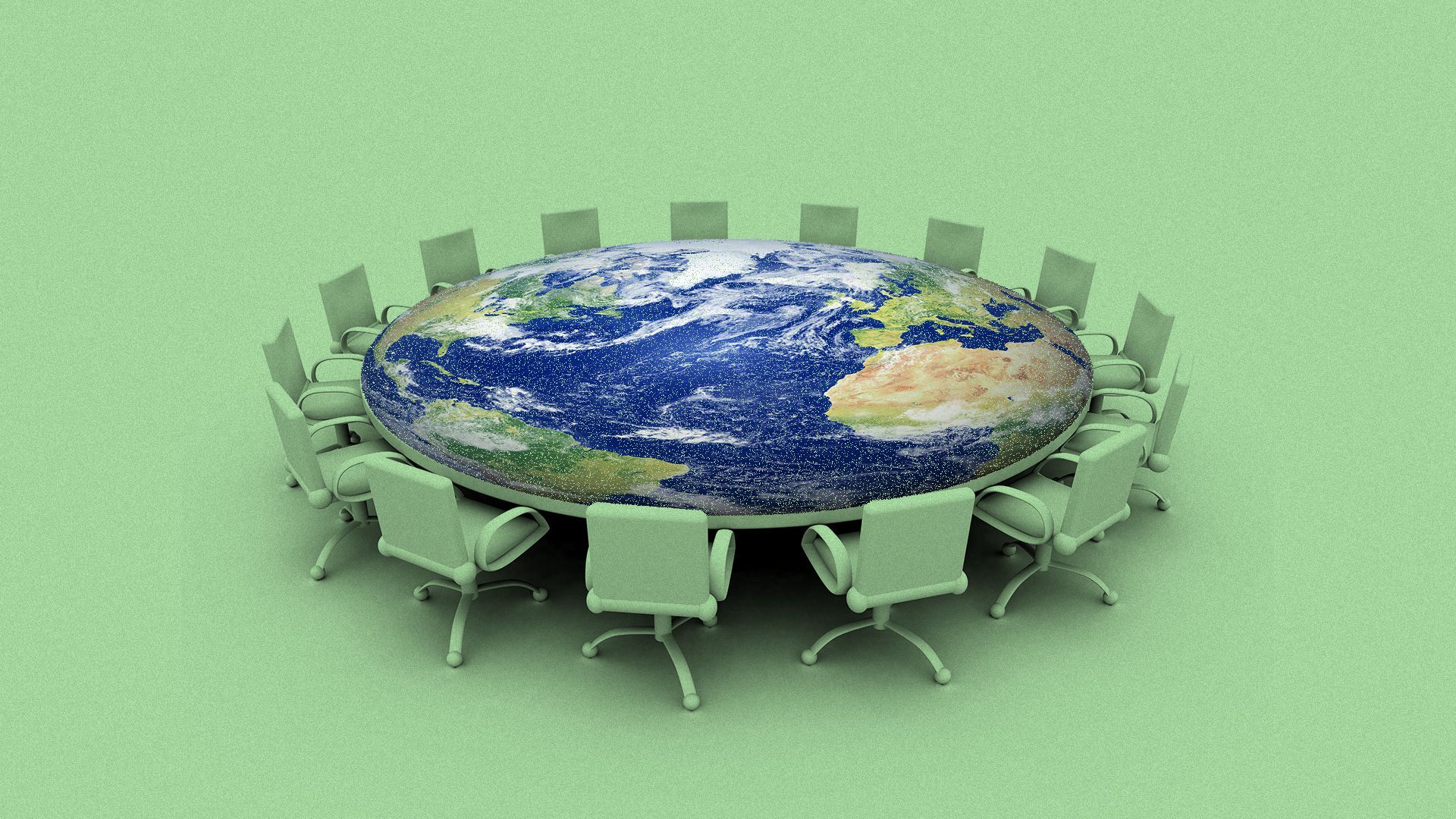 Only 18% of pandemic economic recovery spending approved in 2020 among the world's 50 largest economies can be considered "green," per new analysis from the UN and the University of Oxford. It falls to 2.5% when you combine recovery and shorter term rescue packages that together exceed $14 trillion.
Why it matters: The UN and other multilateral bodies have called on nations to use COVID-19 economic responses to back areas like low-carbon power, electric vehicles, efficient buildings and more.
But the new tally is the latest sign it's not happening on anything near the scale backers had hoped.
The big picture: It finds that $341 billion of the announced recovery packages are "green."
"Despite positive steps towards a sustainable COVID-19 recovery from a few leading nations, the world has so far fallen short of matching aspirations to build back better," co-author Brian O'Callaghan says.
"But opportunities to spend wisely on recovery are not yet over," adds O'Callaghan, who is lead researcher of Oxford's Economic Recovery Project.
Of note: The report does not include certain European Commission commitments not yet designated to specific member states, which would push the green totals higher.
What we're watching: In the U.S., Biden plans to push for low-carbon energy and climate-resilient infrastructure funding in a major package later this year, but the shape of that effort remains uncertain.
Go deeper: The world isn't building back better after the pandemic (Bloomberg)
Go deeper