What to expect from Biden's climate and energy team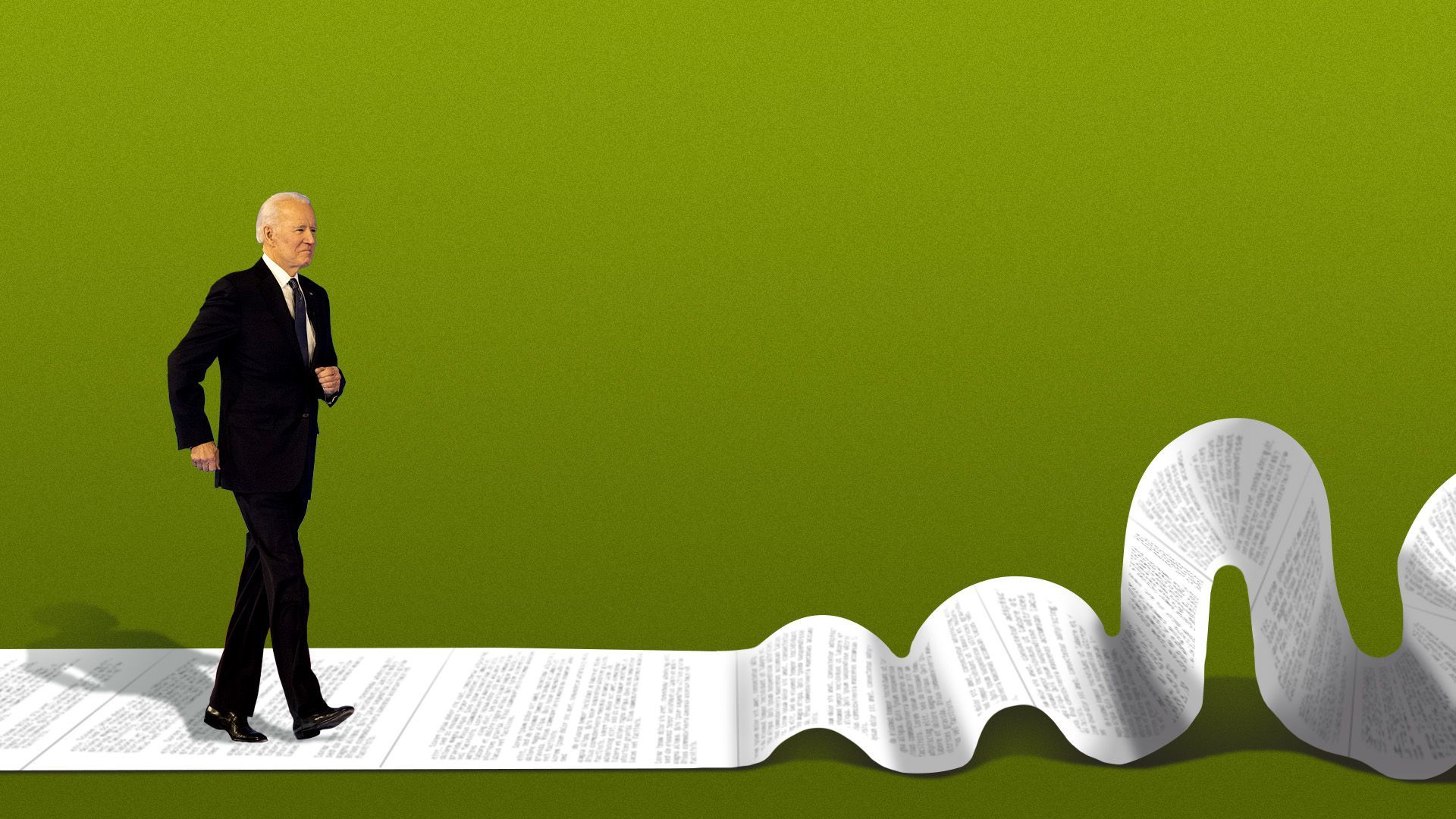 Something all but inevitable is on the horizon for the Biden administration's climate and energy team: Making at least some of its allies sad, mad, or both.
Driving the news: The Senate approved Michael Regan to head the EPA Wednesday and is on track to confirm Deb Haaland as Interior secretary next week.
To be sure, even with Cabinet leaders in place, a number of high level officials who will play big policy roles still need Senate confirmation.
But, with Regan and Haaland secured, this will mean most of the top echelon of Biden's energy and climate-related officials will soon be in place.
Plus, Biden plans to marshal the whole Cabinet in the service of climate goals.
Why it matters: These officials will now oversee granular policy formation in areas like vehicle and power plants emissions rules, weaving climate into trade and financial oversight, oil-and-gas leasing and permitting, and lots more.
And it's the specifics of policy — how aggressive to get, the trade offs, the weeds — that can ignite tensions within the Democratic coalition.
On Capitol Hill, lawmakers will turn in coming months to infrastructure plans likely to be stuffed with climate and energy provisions.
Quick take: The fledgling Biden administration's focus on climate change has drawn all kinds of huzzahs from advocates thus far — including the January executive order that's something of a founding document for the government-wide approach.
But breathing life into it will be harder as he balances the interests of establishment green groups, the climate movement's left flank that was more Bernie Sanders-aligned in the primaries, and labor unions (to name just three sets of actors).
What we're watching: Some of those tensions were already apparent when unions knocked Biden's cancellation of the Keystone XL pipeline.
That drama was telegraphed far in advance during the campaign, but there are more battles over pipelines and other policies to come.
Check out this in-depth Washington Post look at the balancing act Biden faces. It notes that tribal and climate activists also want Biden to thwart other pipelines as part of his wider climate and clean energy push.
"But some labor leaders want Biden to slow down, noting the pay disparity between jobs in fossil fuels and renewable energy," the paper reports.
Meanwhile, Politico reports that New Mexico's Democratic senators are "urging the Biden administration not to make permanent its pause on new oil and gas leases on federal lands."
And more broadly, via the Washington Examiner, a number of House Democrats are pushing Biden to reform oil-and-gas leasing on federal lands without ending it.
But the senators' letter comes as environmentalists want aggressive moves away from fossil fuels.
Go deeper