What's next for Biden's freeze on new oil drilling leases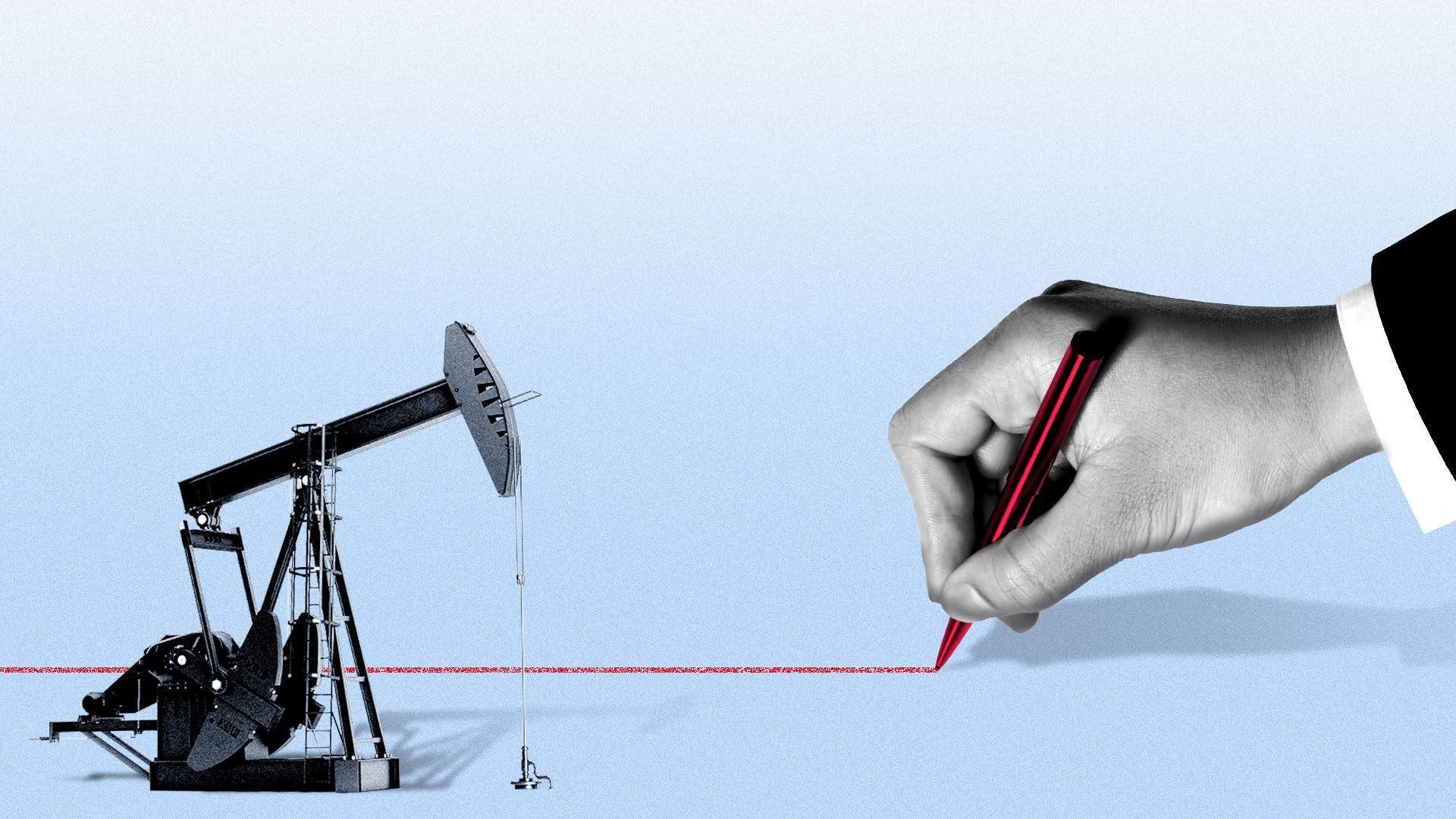 President Biden's decision to halt new oil drilling leases on federal lands will have very minor effects on U.S. production through at least the end of 2022, per the Energy Information Administration's first analysis of the policy change.
Why it matters: The leasing freeze is among the most controversial energy decisions from the nascent administration, drawing strong attacks from Republicans and the oil industry.
The big picture: "No effects will likely occur until 2022 because there is roughly a minimum eight-to-ten month delay from leasing to production in onshore areas and longer in offshore areas," EIA's latest monthly outlook states.
The change will reduce production by an average of less than 100,000 barrels per day next year compared to what's expected without the freeze.
EIA expects continued recovery from the depths of pandemic. Their latest projections show production rising from an average of 11.1 million bpd in Q2 of this year to 12.41 million bpd in Q4 of 2022.
What we don't know: The long-term effect of the administration's leasing policy on U.S. production.
That's partly because the policy itself is in flux. Yesterday Interior announced a "virtual forum" on March 25 as part of its review.
It will help inform an interim report slated for completion this summer.
EIA data shows that about 22% of U.S. oil production and 12% of natural gas production in 2019 came from federal lands and waters, Bloomberg notes.
Yes, but: It's pretty clear that Biden, who vowed major new restrictions during the campaign, won't revert to prior leasing practices.
Interior said in yesterday's announcement that it wants to "put our public lands' energy programs on a more sound and sustainable conservation, fiscal and climate footing."
Go deeper