Shopify becomes carbon removal startup's first customer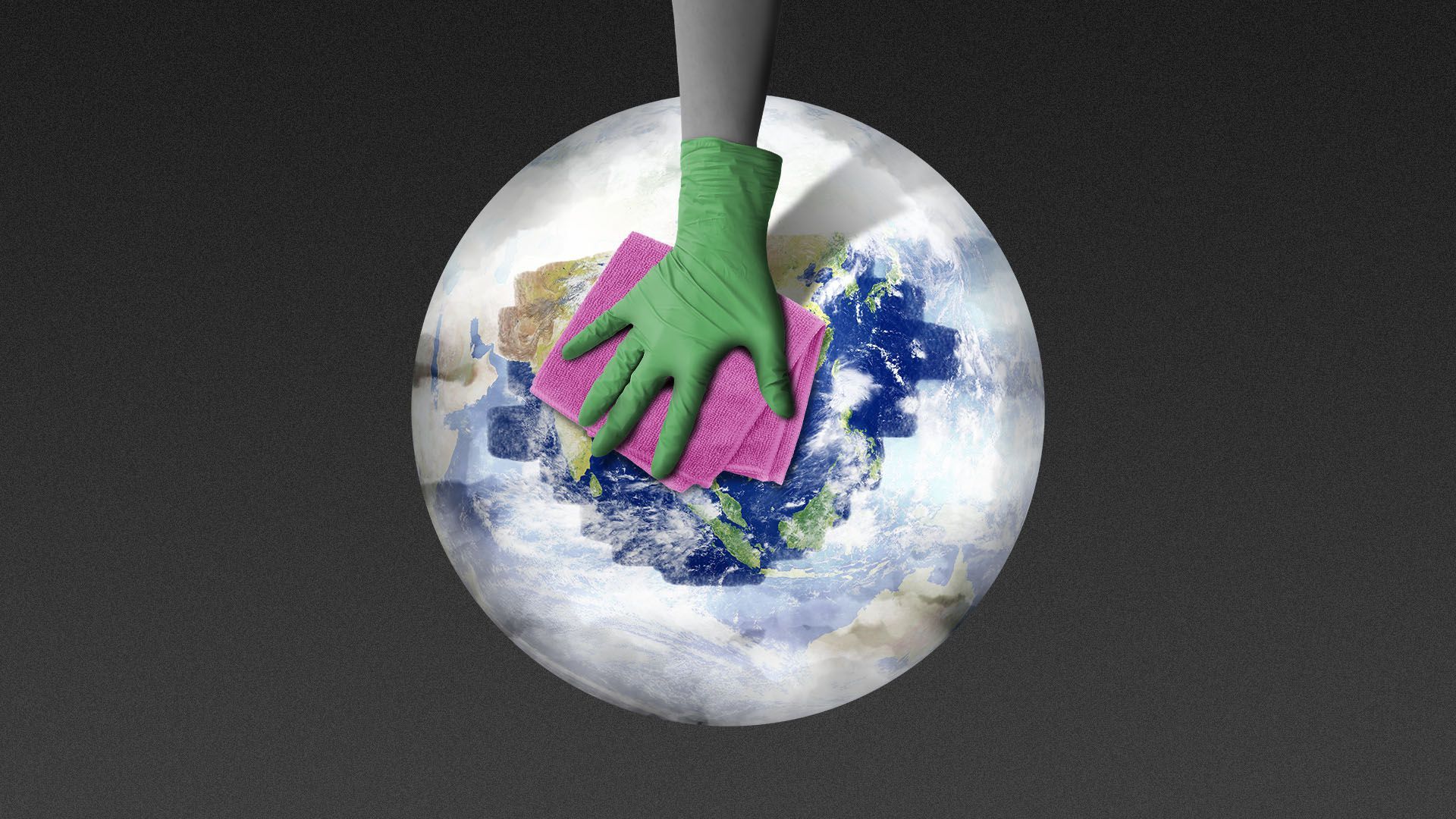 Carbon Engineering, a startup looking to commercialize tech that sucks CO2 out of the atmosphere, today launched its business for permanent carbon-removal purchases and said e-commerce giant Shopify is the first customer.
Why it matters: The Canada-based direct air capture (DAC) startup — whose backers include Bill Gates, Occidental and Chevron — said Shopify's deal for 10,000 tons of CO2 removal is the largest publicly announced corporate DAC buy ever.
Driving the news: The Canadian company is planning to build industrial-scale capture facilities with the development company 1PointFive, a venture between Occidental Petroleum and Rusheen Capital Management to deploy Carbon Engineering's tech.
What's next: Carbon Engineering hopes to have its first commercial-scale plant in operation in 2024.
Under the newly launched removal service, customers will pay a deposit, with the balance due once the removal has occurred and been independently verified. Higher volumes bring discounts.
What we don't know: The costs of Shopify's deal. Carbon Engineering declined to provide the per-ton removal cost.
The big picture: DAC is one of the various methods for removing atmospheric CO2.
Removal doesn't replace the need for steep emissions cuts to meet the Paris Agreement goals.
But a major 2018 report by the UN's science panel found that pathways to limiting warming to 1.5ºC — the Paris deal's most ambitious goal — rely on varying levels of removal.
Carbon removal methods are more broadly part of wider efforts to contain warming and are drawing increasing investment from big companies like Amazon, Microsoft and United Airlines.
Yes, but: DAC is in its infancy but companies like Carbon Engineering and the Swiss firm Climeworks are looking to make it mainstream. It would need to scale up by orders of magnitude — and costs would need to come down — to become an important tool against global warming.
What they're saying: Carbon180 President Noah Deich said the growth of corporate emissions targets — which many big companies are now adopting — will be an important early driver of DAC and help drive down costs.
"There is this huge corporate demand for something better than you can get on the voluntary offset market," said Deich, whose nonprofit group is centered on the development and deployment of CO2 removal.
"It costs a lot more than voluntary offsets you would buy off the shelf, but it makes a much, much more credible case that you are removing a ton of CO2 for every one that you emit," he adds.
Go deeper