Interior Department revokes Trump-era policy to ensure "scientific integrity"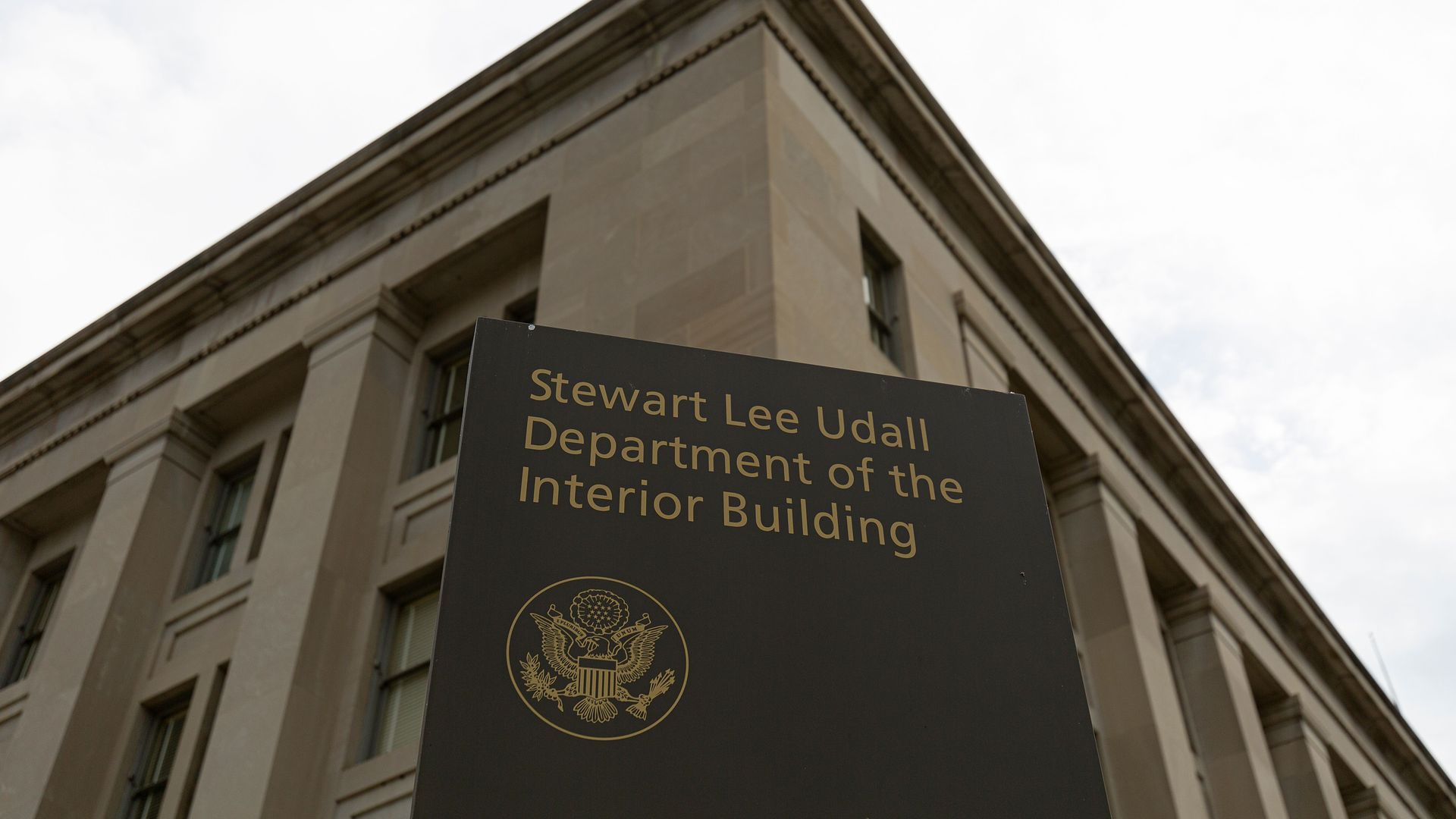 The Interior Department rescinded a Trump-era policy that the Biden administration says "improperly restricted" the use of science and data, and ordered a review of its "scientific integrity policies," effective immediately, the acting Interior secretary announced Wednesday.
Why it matters: The action is part of an effort to ensure the Interior Department remains a "leader in scientific integrity." The American public's divided trust in science was deemed a foundational crisis that President Biden would need to address to tackle other challenges awaiting him on Day 1 of his presidency, including the pandemic and climate change.
Context: "Among other serious concerns," the late 2018 Interior order demanded that "every partner ... contractually agree to publish their data," hampering "the Department's ability to enter into contracts for cutting-edge research, particularly when such research involved proprietary data."
What they're saying: "SO 3369 was issued without permitting the due consideration and review by the Department's career officials or by the broader scientific community," Acting Secretary Scott de la Vega wrote.
He also noted that the "restrictive approach to data further precluded the Department from utilizing sensitive information (e.g., regarding sacred sites or rare and threatened species) to inform complex policy decisions."
"The waiver process remained undefined and left the Department's scientific endeavors vulnerable to political influence," he wrote.
What's next: De la Vega's order requires science integrity officers across the department to share reports on the actions in which compliance with the Trump order "was determinative in the outcome or decision" in the next 90 days. 
Go deeper