Exxon says it's well-positioned amid investor pressure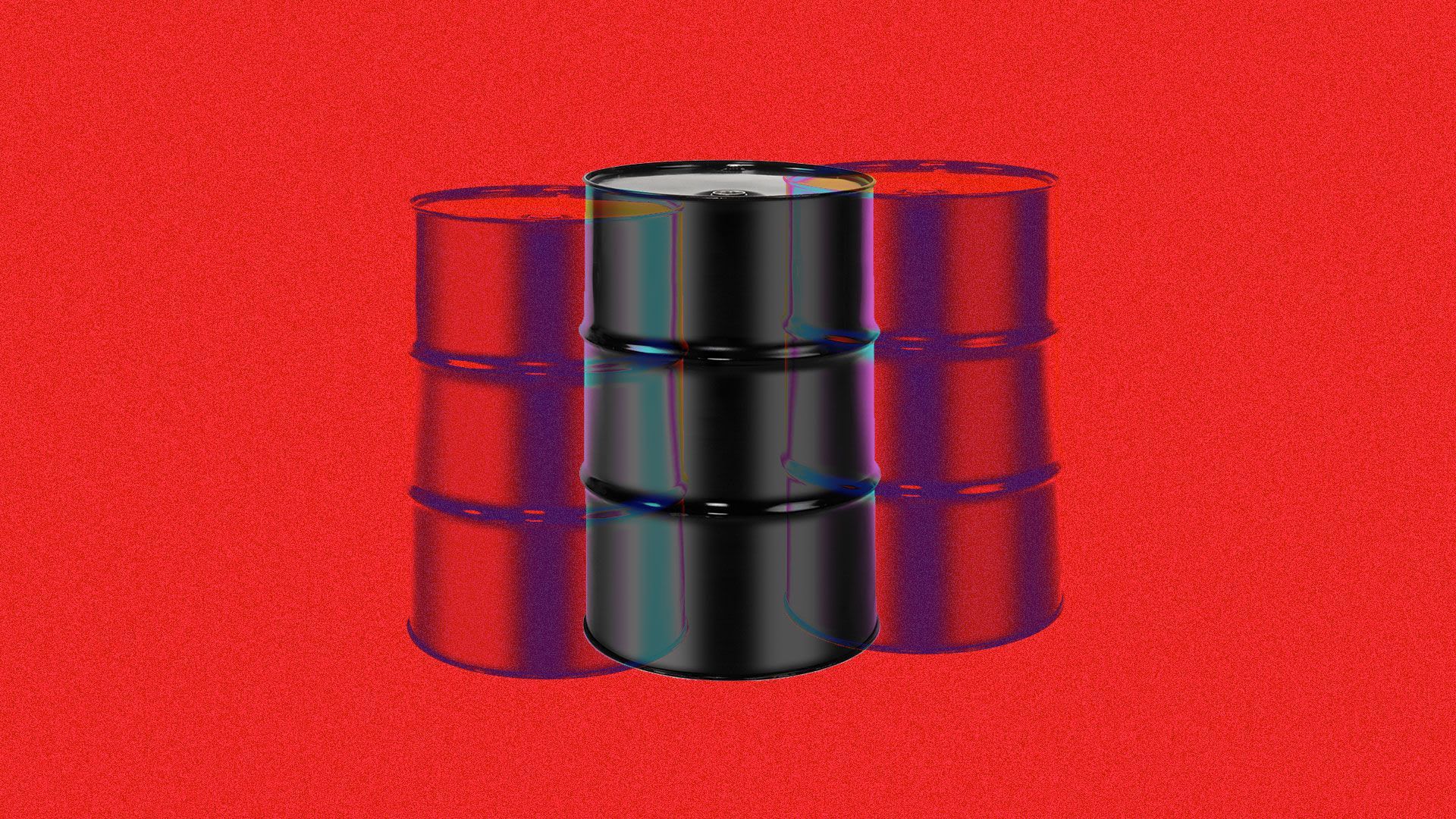 ExxonMobil said Wednesday that its oil-and-gas development plans will create good returns even at modest oil prices as the company looks to win back investor confidence after several rocky years.
Driving the news: The company, just ahead of an investor presentation this morning, said its investments are designed to generate returns of over 30% and touted its spending reductions.
"90 percent of our upstream investments in resource additions, including in Guyana, Brazil and the U.S. Permian Basin, generate a 10 percent return at $35 per barrel or less," CEO Darren Woods said in a statement.
The company said it expects to continue increasing dividends while cutting debt over the next half-decade.
Exxon did not announce another round of capital spending cuts beyond previously released plans to spend $16-19 billion this year and $20-$25 billion yearly through 2025 — amounts far below its pre-pandemic projections.
Where it stands: Exxon's stock has been rising in recent months, but Bloomberg notes this morning that it "has a lot of work still to do to regain its reputation as one of Wall Street's most reliable cash cows."
The intrigue: A large chunk of Exxon's investor presentation is devoted to discussion of climate and low-emissions tech, signaling how it is seeking to respond to criticism that it's doing far too little.
Wednesday's rollout comes after the company announced two new board members earlier in the week.
It's also vowing to boost investment in carbon capture tech in the coming years. But our standard caveat applies: Low-emissions projects remain a small part of oil majors' spending compared to their core fossil business lines.
But, but, but: The efforts are unlikely to be enough to sway at least some activist investors, who say the company is still moving too slowly on energy transition and capital discipline.
"While ExxonMobil has now conceded the need for board change, what is missing are directors with diverse track records of success in the energy industry who can position the Company for success in a changing world," the investment firm Engine No. 1 said in a statement earlier this week.
Go deeper