Sen. Joe Manchin to propose $8 billion in clean energy tax credits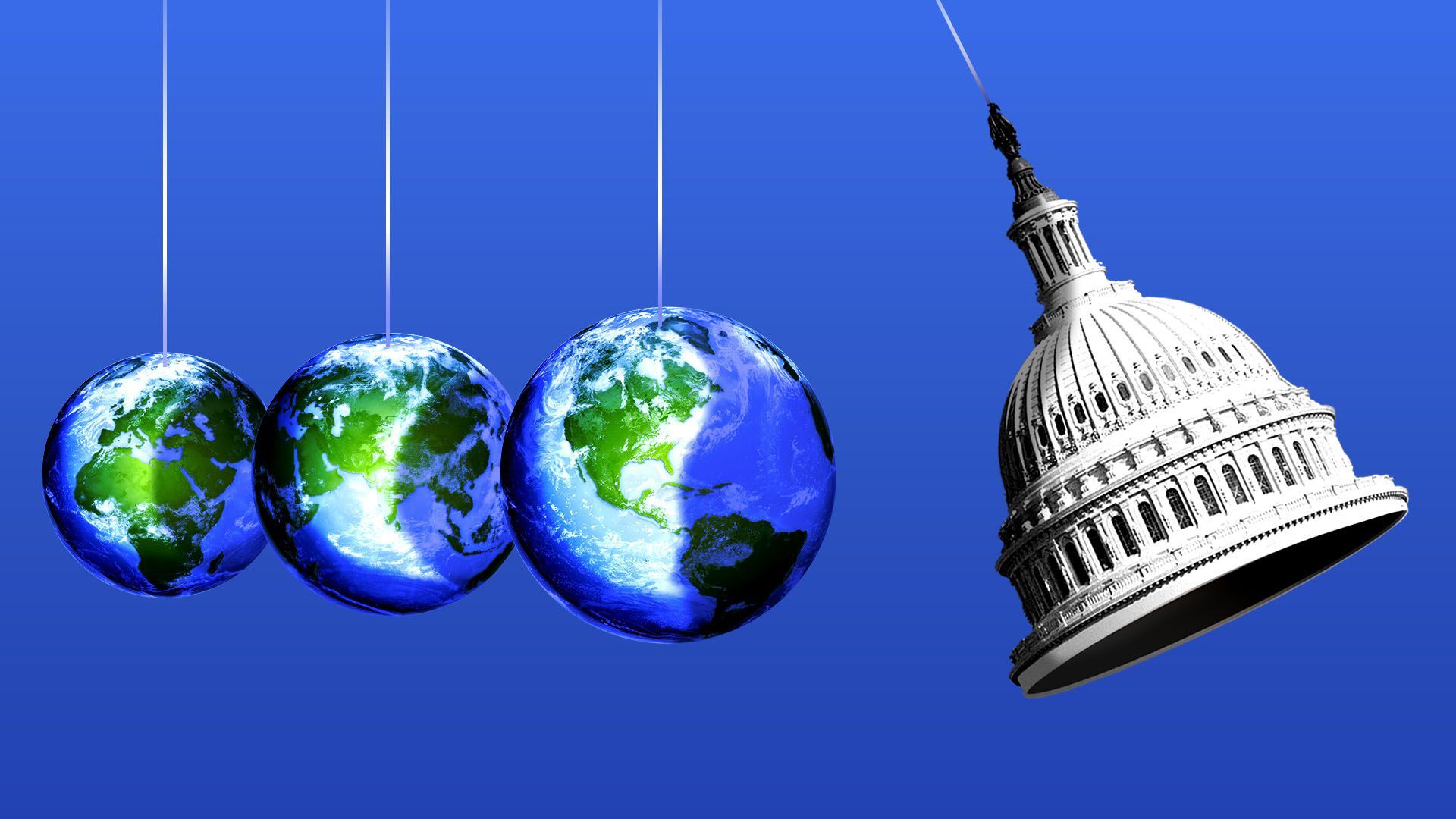 Senior Democratic lawmakers in both chambers are unveiling climate and clean energy proposals this week.
Driving the news: Sen. Joe Manchin (W.Va), who chairs the energy committee, is proposing $8 billion in new tax credits to spur domestic manufacturing of climate-friendly technologies.
Why it matters: Manchin's vote is coveted for Democratic priorities in the narrowly divided Senate, which gives him lots of leverage.
E&E News points out that he's likely to use his bill as a "bargaining chip when Democratic leaders seek his support for broad climate action."
The bill would steer $4 billion of the incentives toward regions where coal mines or coal-fired power plants have closed — a priority for Manchin, whose state is a major coal producer.
How it works: The bill would support new or retooled factories to build carbon capture equipment, renewables and advanced grid components, electric cars and more.
The incentives are also available for upgrading factories to cut emissions, a summary notes.
The bill aims to revive an advanced manufacturing tax credit program first created in the 2009 economic recovery package.
Tax bills are under the jurisdiction of the Senate's finance committee. Co-sponsor Sen. Debbie Stabenow (D-Mich.) is on that panel.
What's next: Over in the House, leaders of the Energy and Commerce Committee will unveil sweeping climate legislation later today.
Watch for provisions that could move under the budget reconciliation process, which protects certain spending and tax measures from Senate filibusters.
Go deeper