States team up in push for electric heavy vehicles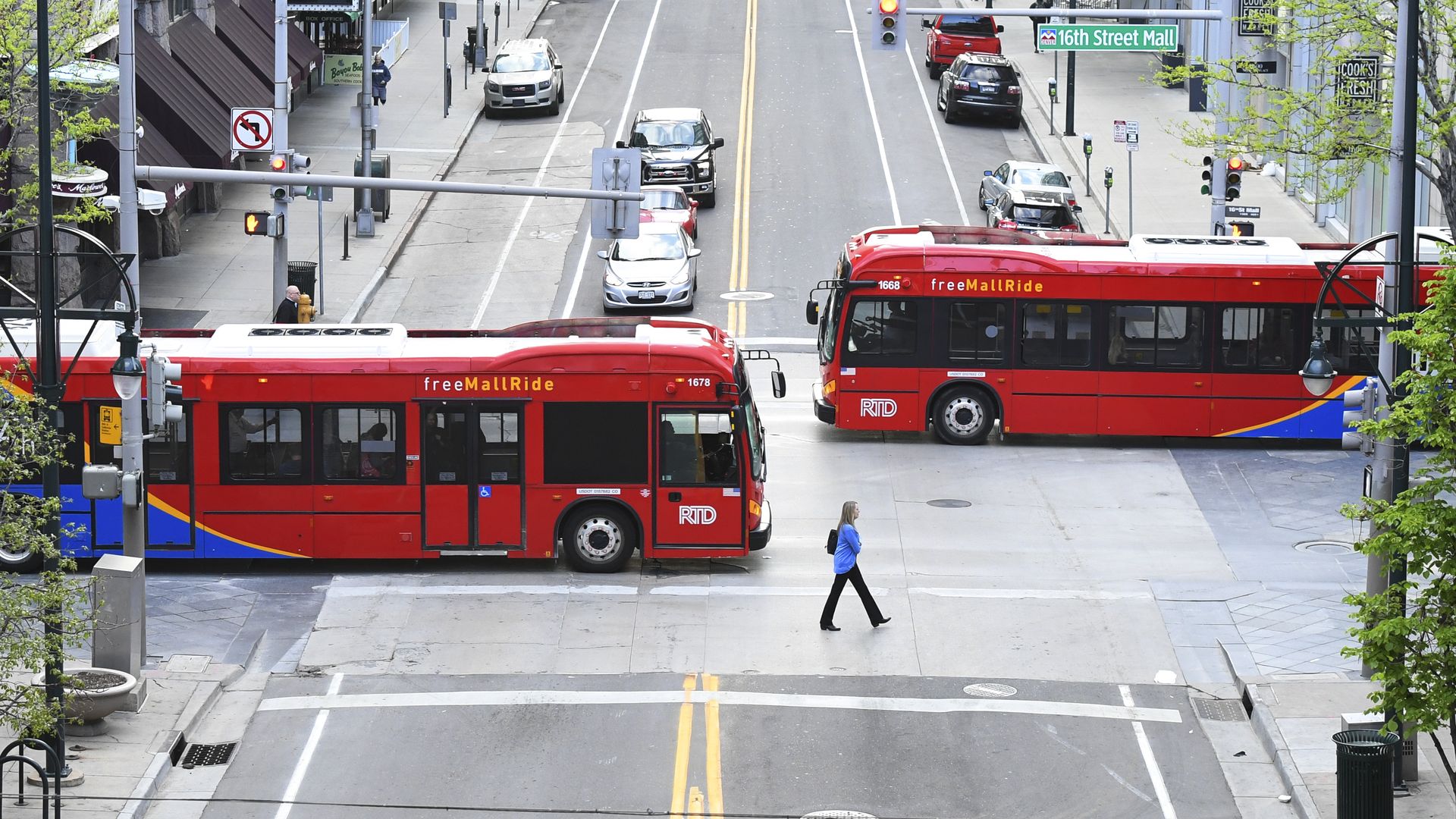 A new pact to speed deployment of zero-emission trucks, vans, buses and other big vehicles that move lots of people and objects around was unveiled by 15 states plus D.C. this morning.
Why it matters: The new "memorandum of understanding" is non-binding, but it sets aggressive targets, and provides a template for working together on emissions from industries that often operate across state lines.
The big picture: "While trucks and buses only account for 4 percent of vehicles on the road, they are responsible for nearly 25 percent of total transportation sector greenhouse gas emissions," the announcement states.
It also notes that medium- and heavy-duty vehicles account for lots of smog-forming and particulate pollution, which disproportionately affects poor people and communities of color.
How it works: The MOU sets a goal of having electric models account for all medium- and heavy-duty vehicle sales in their states by 2050, and a nearer-term goal of 30% by 2030.
The states involved include California, New Jersey, New York, Colorado, Pennsylvania and North Carolina.
What's next: The agreement calls for creating a joint plan within six months that includes suggestions for...
Incentives states can adopt.
Plans to have public transit and other government agencies increase deployment.
Infrastructure strategies.
Plans to work with private fleet managers.
Go deeper