The White House's brewing oil sector help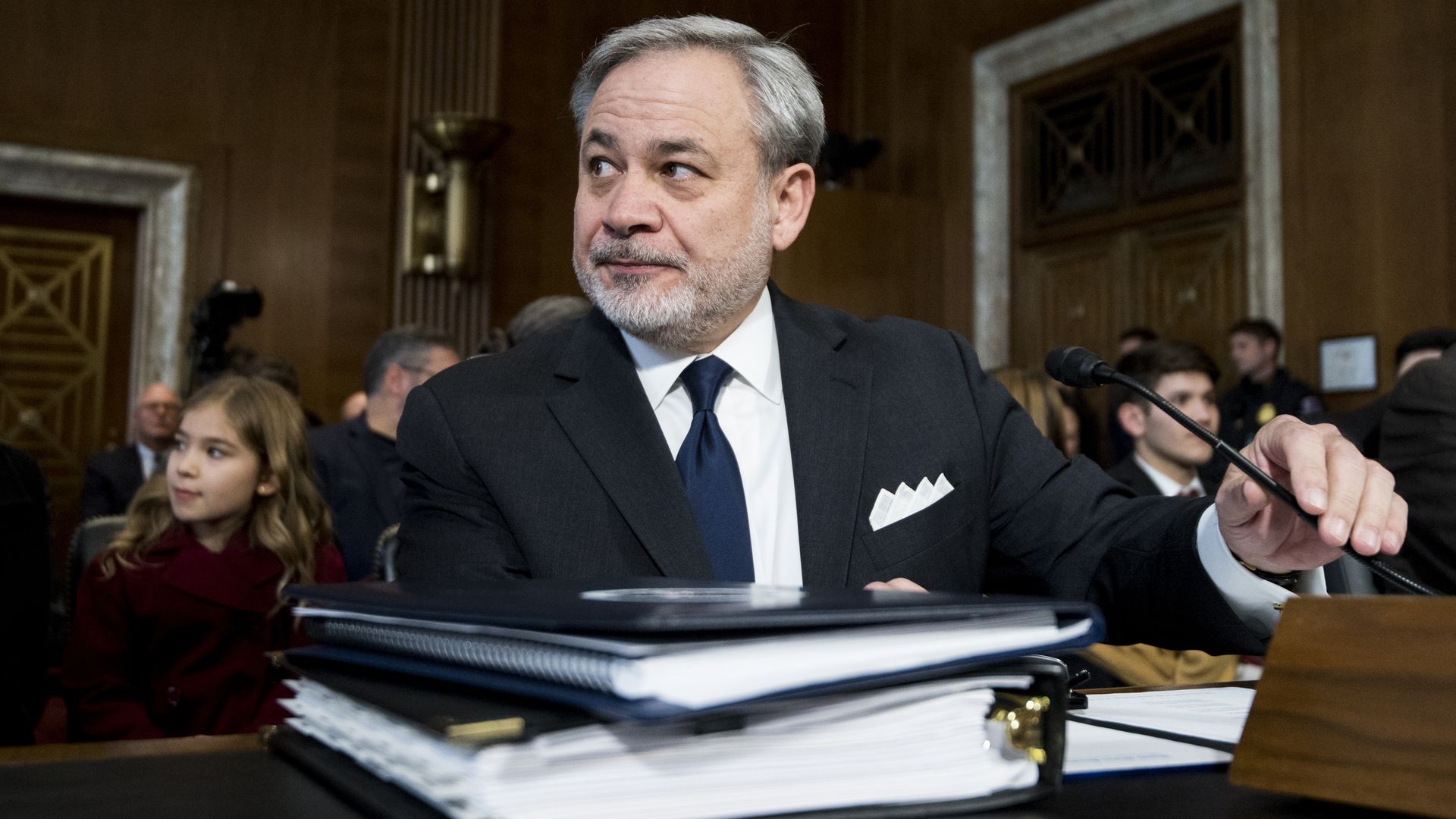 Energy Secretary Dan Brouillette said in a Tuesday conference call that Treasury Secretary Steven Mnuchin is considering loans and emergency lending through the Federal Reserve for small- and medium-sized oil producers, Bloomberg reports.
Why it matters: The collapse in oil prices as the coronavirus pandemic crushes demand is creating financial jeopardy for many independent companies and industry layoffs are mounting.
But a number of Democrats and environmentalists oppose propping up the sector.
What's next: President Trump told reporters at the White House Wednesday that the plan would be announced "shortly." Bloomberg reports that Brouillette and Mnuchin have already briefed Trump on it.
Threat level: The latest sign of jeopardy for U.S. producers, many of whom were already struggling before the crash, comes via Reuters.
"Chesapeake Energy Corp, the oil and gas exploration and production company that was at the forefront of the past decade's U.S. shale boom, is preparing a potential bankruptcy filing as it grapples with an unprecedented rout in energy prices," Reuters reports.
Go deeper