Wind, solar power in Europe outpaces coal for the first time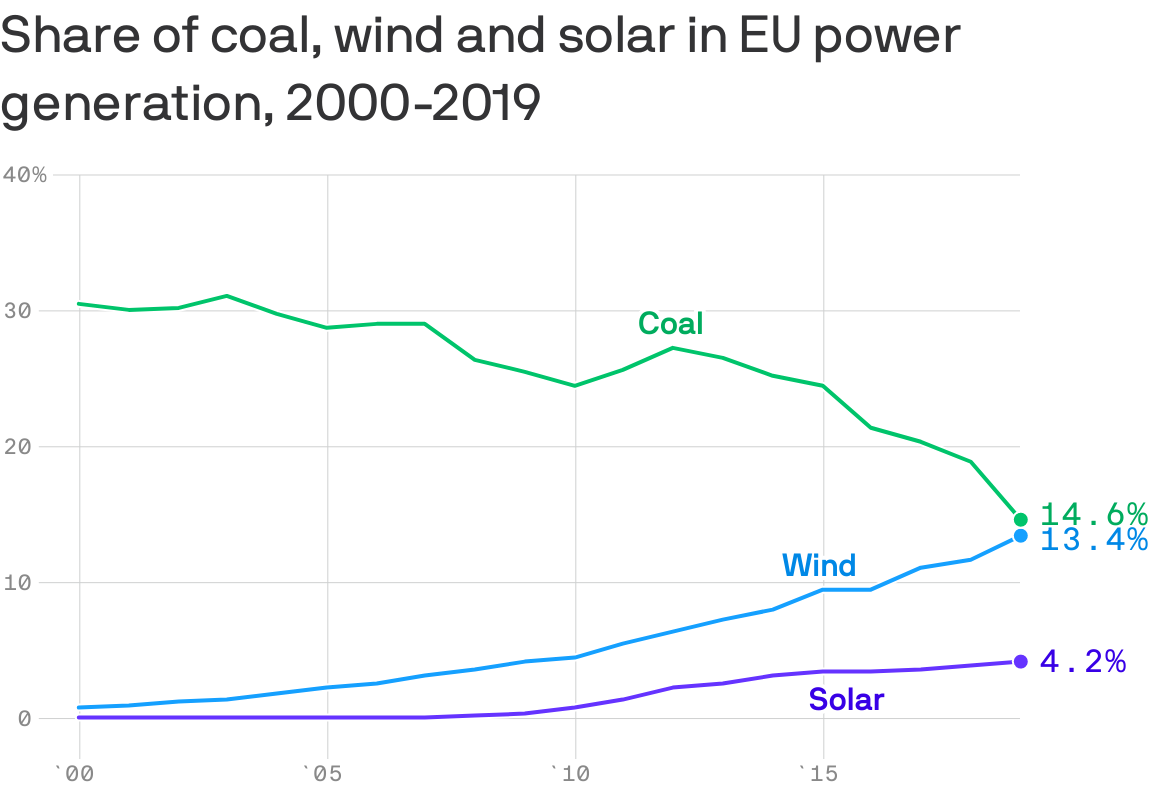 Here's one thing that helped global emissions growth seemingly flatten: Wind and solar power combined outpaced coal-fired generation in the EU for the first time last year, a pair of think tanks said.
Why it matters: Energy transitions are notoriously slow — until they're not.
The recent analysis from the U.K.-based Sandbag and Germany's Agora Energiewende found that coal-fired generation "collapsed" in the EU last year, falling 24%.
"Only five years ago, the EU generated twice as much from coal as it did from wind and solar," a summary notes.
Go deeper