Dominion joins power giants' net-zero carbon emissions push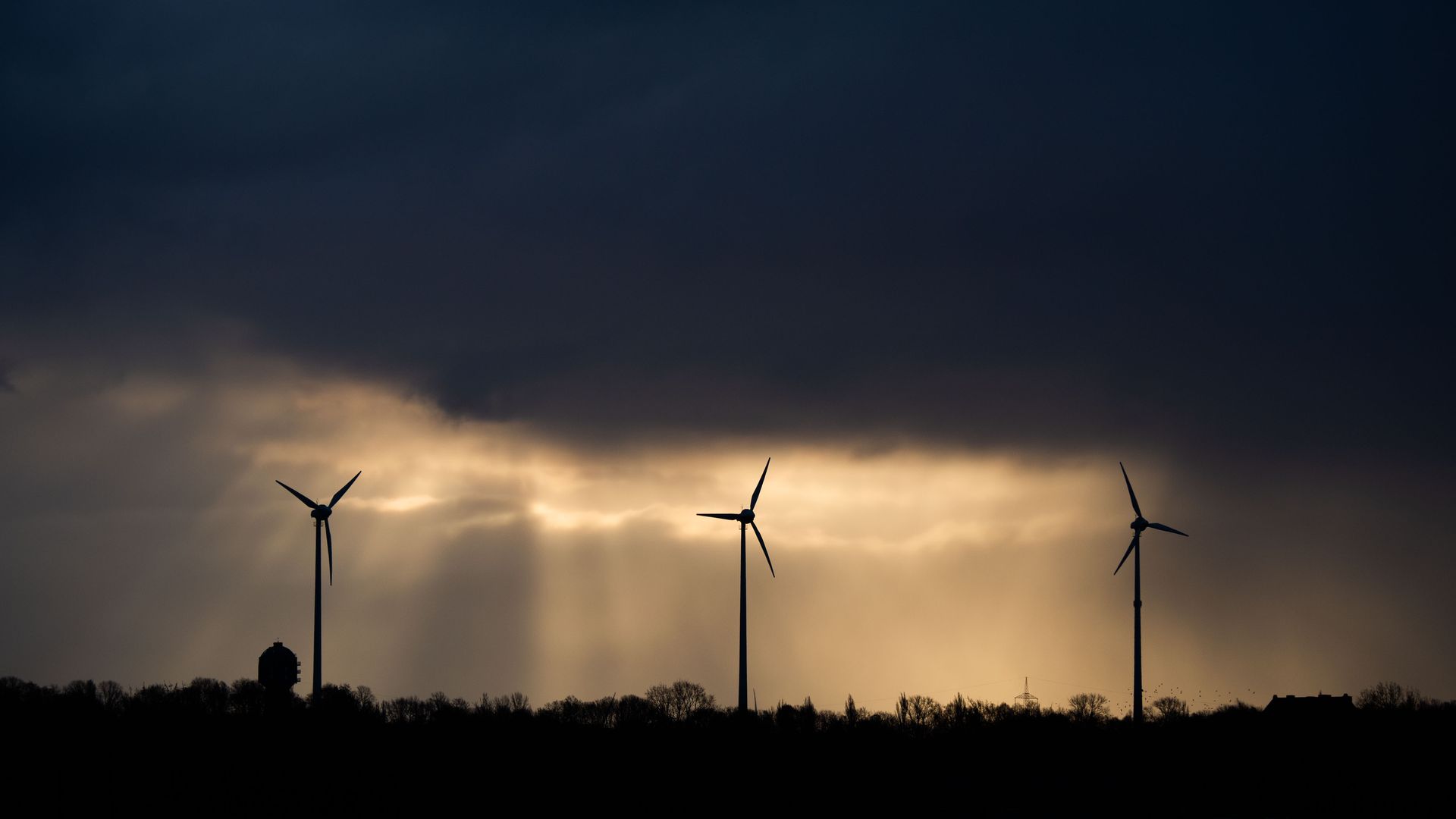 The huge utility Dominion Energy vowed Tuesday to achieve net-zero greenhouse gas emissions by 2050.
Why it matters: Virginia-headquartered Dominion has ranked among the country's 10 largest power generators and operates in 18 states.
They're joining a growing list of utility giants making long-term emissions pledges.
Others with net-zero commitments or carbon-free pledges by midcentury include Duke, Xcel Energy, Arizona Public Service, and DTE Energy.
What's next: "The company will focus not only on driving toward the 2050 goal, but on achieving near-term progress, particularly on methane emissions," the announcement states.
It includes a nearer-term goal of cutting emissions of methane, a highly potent planet-warmer, by 65% by 2030.
The big picture: Dominion — whose fleet includes coal, gas, nuclear and renewables — said it plans to meet the overall goal with a menu of strategies.
That includes its power generation — such as more renewables investments and nuclear plant life extensions — but also more efforts to spur emissions cuts in other industries.
On the transportation side, they're exploring faster EV charging deployment; boosting their existing electric school bus program; and use of gas and hydrogen in heavy vehicles.
They aim to help industrial energy users move away from coal and oil with natural gas, and to expand their work with agriculture sector on methane capture.
Over the long-term, they're citing the potential for tech like carbon capture, large-scale storage, and new reactor technologies.
Go deeper