Iowa caucusgoers view climate change as key issue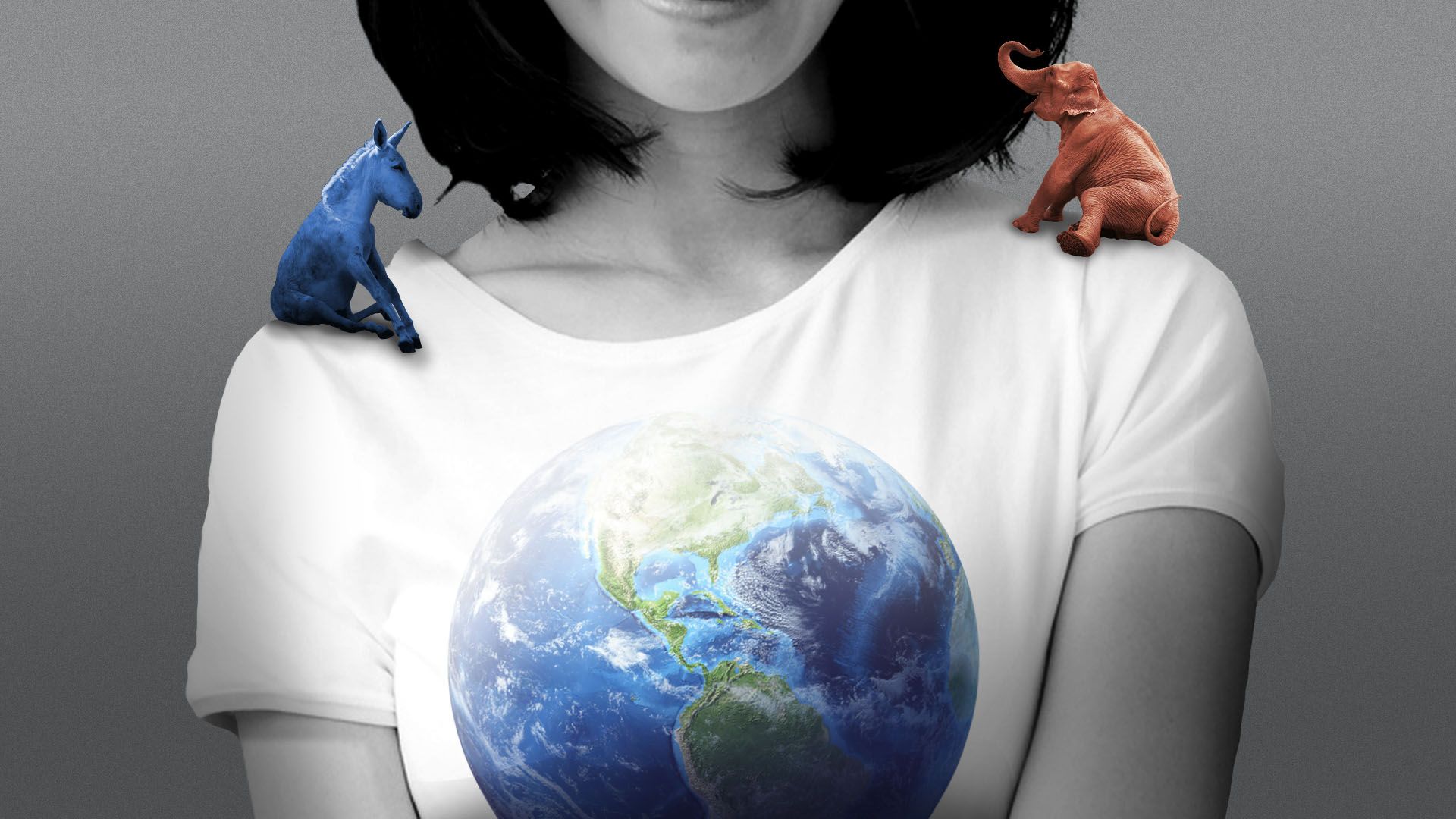 Ahead of the Iowa caucus on Monday, polling showed "about four in 10 ranked health care as the most important issue facing the country, while three in 10 identified climate change as the top," AP reports.
The state of play: That's one of the results from polling conducted for several days before the event for AP and Fox News by a University of Chicago research group.
"[C]lose to 9 in 10 Iowa Democrats support taxing carbon-based fuels such as oil, coal and natural gas. Nearly half were strongly in favor of the proposal," they note.
The big picture: That's not the only polling to show climate change among Iowa Democrats' priorities. Via ABC News' coverage of their entrance poll...
"Forty-two percent of Democratic caucus participants called it the most important issue in their choice; of the rest, 21% picked climate change; 18%, income inequality; and 13%, foreign policy."
Quick take: That's consistent with various polls earlier in the election season that have shown climate change among the topics that voters in crucial state contests are most interested in.
Go deeper: Poll: Early state Democratic voters care about climate change
Go deeper