Tesla declares 2019 a turning point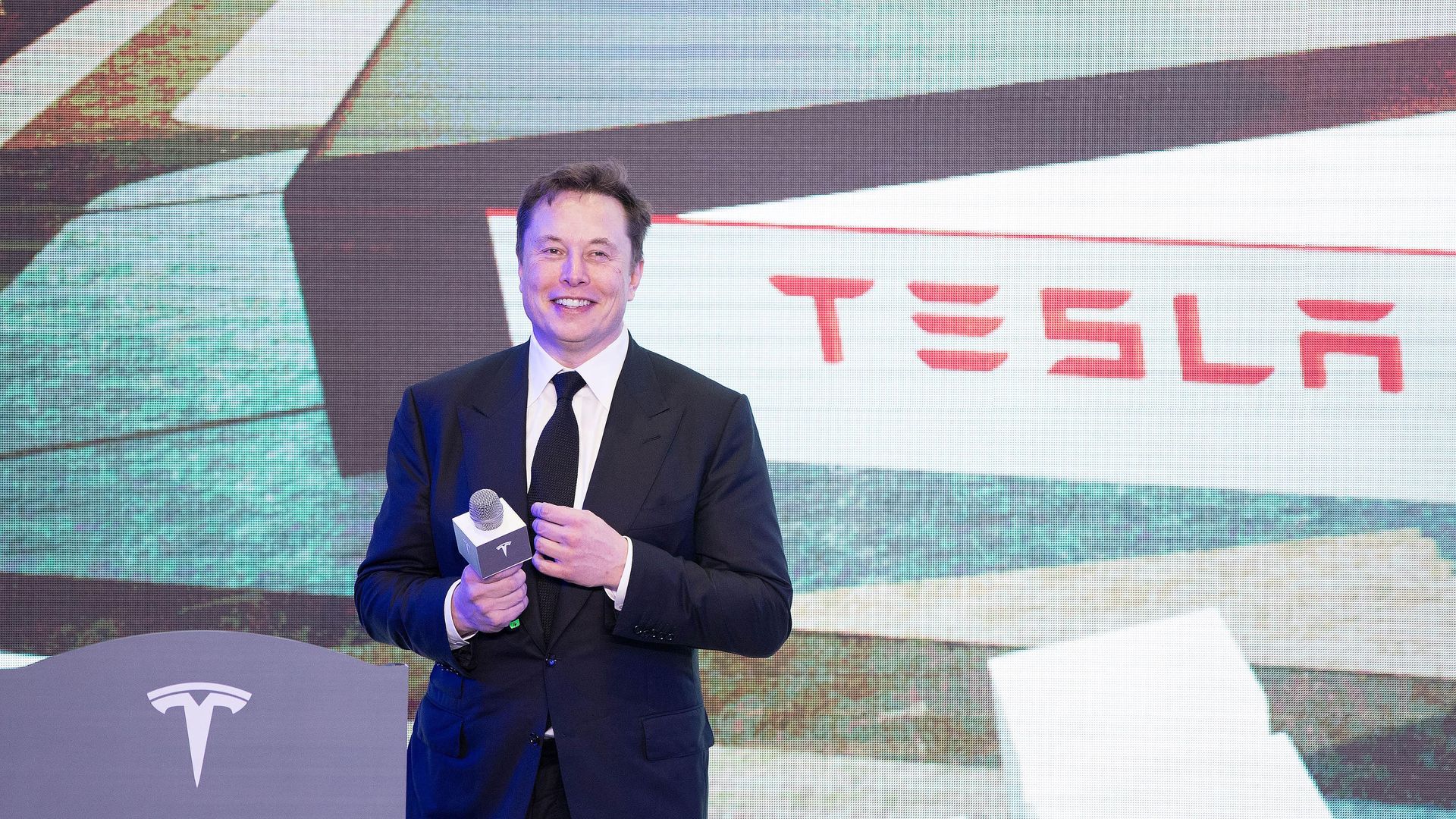 Tesla earned $105 million in net profit in the fourth quarter, ending the year on a positive note and declaring 2019 a turning point for the volatile electric car company.
Details: Record 2019 deliveries helped drive revenues up 19% over the prior quarter, but profit margins fell because Tesla sold more of the lower-priced Model 3. Shares jumped 7% in after-hours trading on Wednesday to $621.89.
Why it matters: The results reflect a string of positive news at Tesla, including the recent launch of its Chinese factory.
What to watch: Tesla said it has started to ramp production of its next vehicle, the Model Y compact SUV, this month.
Here are some highlights of a Tesla investor call with CEO Elon Musk's and CFO Zach Kirkhorn:
Tesla's annualized production rate at its Fremont, California, factory was just over 415,000 units in the fourth quarter, about the same as the 2006 peak under GM and Toyota ownership. And it expects to "significantly increase" production with the launch of Model Y, starting this month.
Demand for Tesla's Cybertruck pickup is "far more than we could reasonably make in the span of three or four years."
Battery cell production capacity is the biggest potential bottleneck to growth — which is why the company is not accelerating Tesla semi-truck production beyond limited numbers, for example, Musk said. Increasing that capacity is the top priority, he said.
Operating expenses will be higher as Tesla invests for growth, but revenue will grow faster in 2020.
Tesla is closely watching the potential impact of the coronavirus outbreak in China. It currently expects delayed China production of a week to one-and-a-half weeks, which could slightly impact first-quarter profit.
They are closely monitoring the potential for supply chain impact from the virus. "So far, there's nothing material, but it's important to note that this is an evolving story," said Kirkhorn.
"We're spending money as fast as we can spend it," and access to capital is not holding Tesla back, Musk said.
Go deeper:
Go deeper