House Democrats show more climate cards with infrastructure package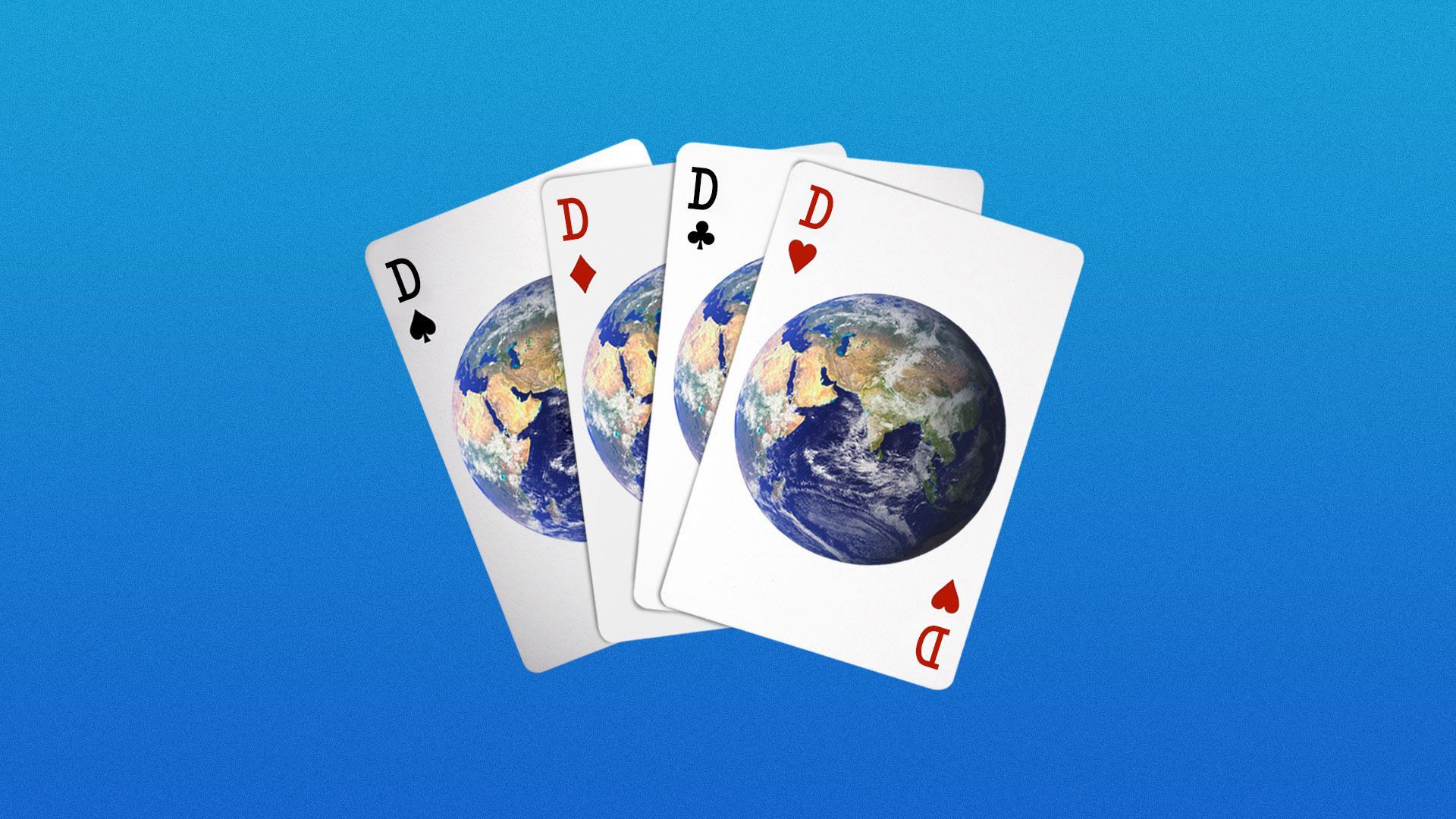 Senior House Democrats are on the cusp of unveiling a five-year, $760 billion infrastructure package that "places a major emphasis on climate change," Politico reported Tuesday night.
What's next: Democrats are slated to discuss the plan in their caucus meeting later this morning, per Politico and Roll Call.
Context: It comes the day after Energy and Commerce Committee Democrats unveiled draft legislation aimed at reaching net-zero U.S. emissions by 2050.
The draft circulated yesterday adds details to a skeleton of the plan released earlier this month.
Why it matters: The two moves provide more clarity to some of the party's positioning.
Per Politico: "House Transportation Chairman Peter DeFazio (D-Ore.) says the plan will be a radical departure from highway-focused transportation bills and will put clean energy and climate 'resilience' at the center."
The plan would replace the current 5-year, $305 billion transportation package that expires Sept. 30.
Go deeper: Climate change's surprise twist
Go deeper