Crude oil prices fall to 3-month low over coronavirus fears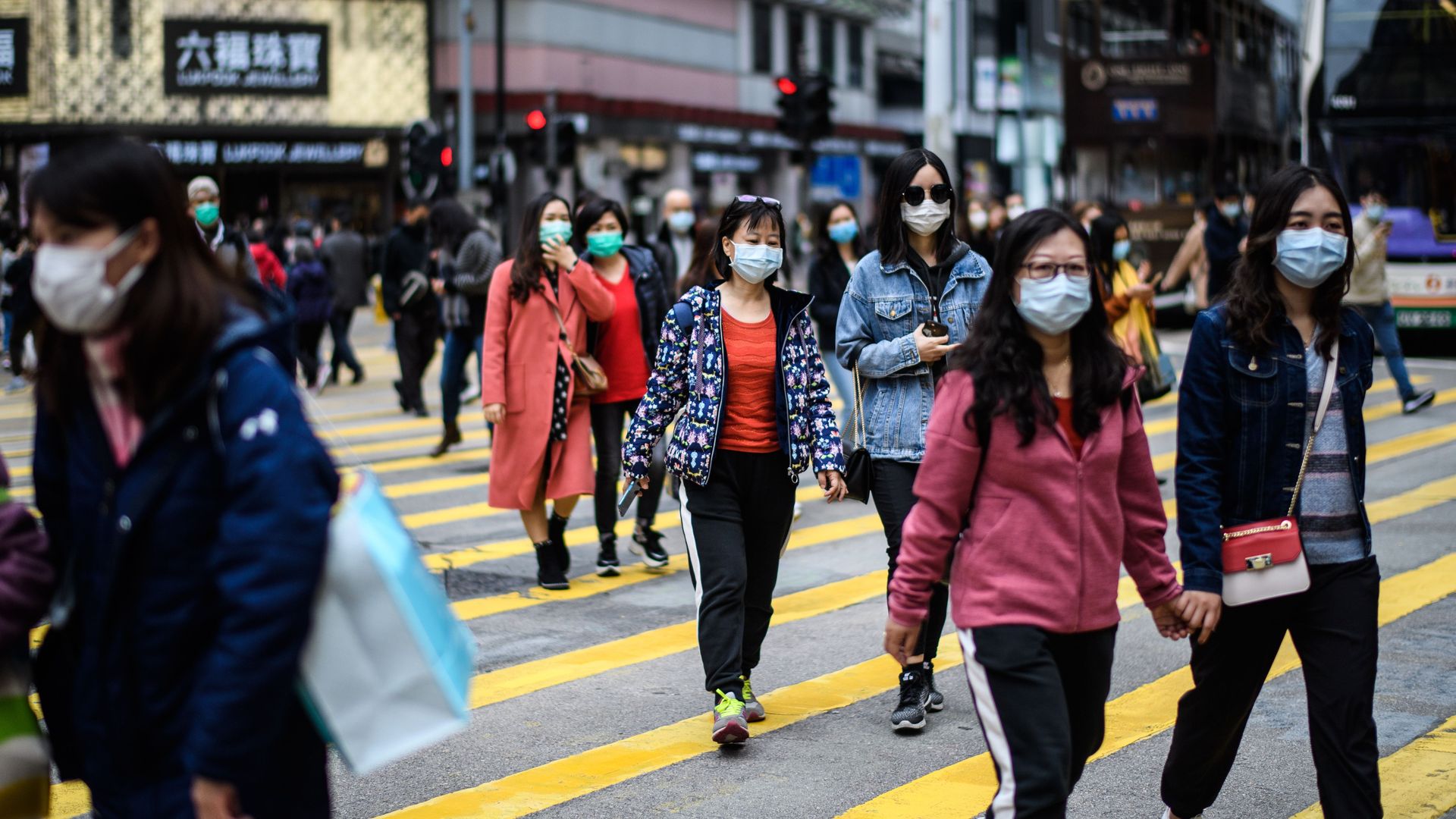 Crude oil prices fell to their lowest levels in over three months Monday as traders weigh how much the spread of the coronavirus will eat into demand because travel and economic activity is curtailed.
Why it matters: The sharp drop, which follows declines last week, shows how the spreading virus is rippling through global markets.
Brent crude has declined by roughly $7-per-barrel over the last week and is currently trading around $58.29.
"I think we're close to peak hysteria, so yes the move is justified. We're in full panic mode," Global Risk Management trader Edward Marshall tells the Wall Street Journal.
The intrigue: OPEC and allied producers "have held preliminary discussions about making deeper cuts to oil production if the fallout from the coronavirus outbreak keeps weighing on crude prices," the Financial Times reports this morning.
What they're saying: Saudi Energy Minister Abdulaziz bin Salman sought to downplay concerns about the virus having a major effect on oil consumption.
"[T]he current impact on global markets, including oil and other commodities, is primarily driven by psychological factors and extremely negative expectations adopted by some market participants despite its very limited impact on global oil demand," he said in a statement.
Go deeper: Coronavirus fears start to weigh on global business and stock markets
Go deeper